September: Top 5 Private Dining Rooms in London
LEMAN STREET TAVERN, ALDGATE
If you want a private space for you and your guests, the private room at Leman Street Tavern, 'The Chambers' can be entirely yours. It lends itself perfectly to a great British banquet or a cheeky birthday bash so take a visit and enjoy some of the finest pub classic dishes and cocktails in London in what is undoubtedly the hidden gem of Aldgate East.
The Chambers is the venues Private Dining/Party Room and can accomodate –
Up to 22 guests seated
Up to 40 guests standing
Visit the Leman Street Tavern website here.
BOB BOB RICARD, SOHO
Modelled on the Royal Dining Carriage, seating 9 to 16 guests, the private dining room at Bob Bob Ricard offers an intimate experience with all the ambience and glamour of the venues iconic design and the full a la carte menu.
They operate on a minimum spend of £500 plus service for lunch and £1000 plus service for dinner until October 7th 2019 when these costs will increase. Please contact the venue for more information.
Visit the Bob Bob Ricard website here.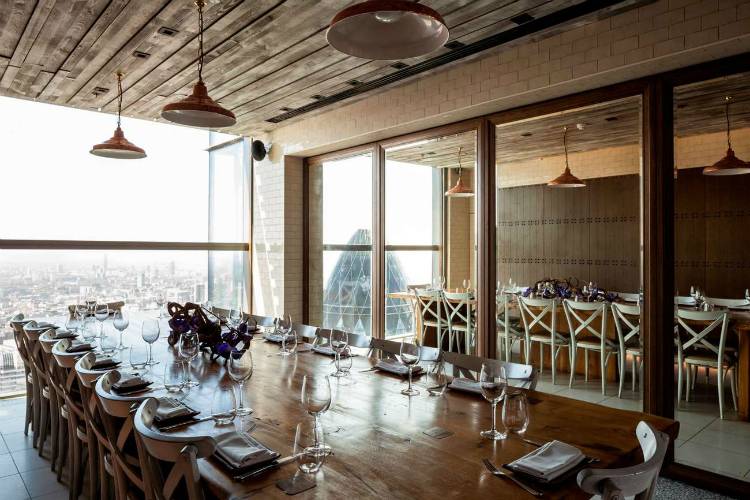 DUCK AND WAFFLE, THE CITY
From corporate meetings and events to personal celebrations and everything in between, Duck & Waffle offers an unforgettable venue for your bespoke event.
Situated adjacent to the main restaurant and bar, the space accommodates up to 18 guests for a seated event or 25 for a standing reception. In addition to the group dining menus that are also available in the main restaurant, Executive Chef Daniel Barbosa has carefully curated a range of coursed set menus for the private dining room.
Visit the Duck and Waffle website here.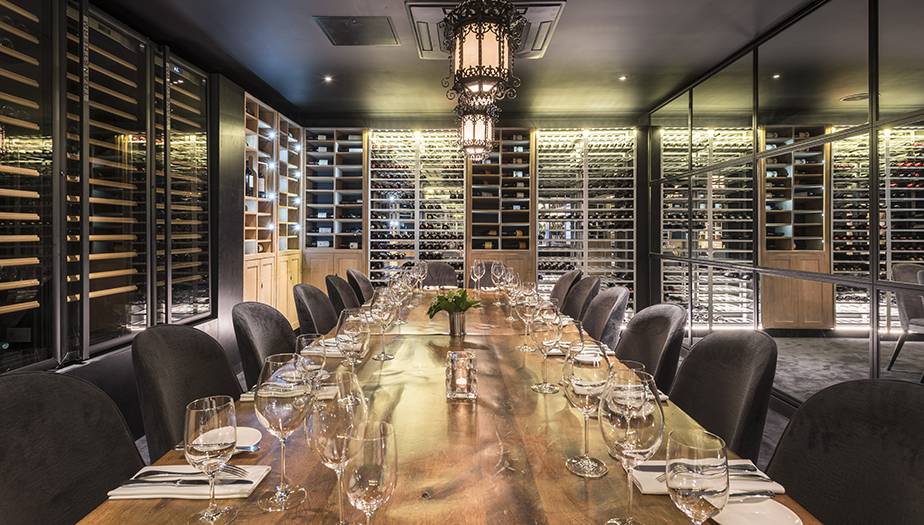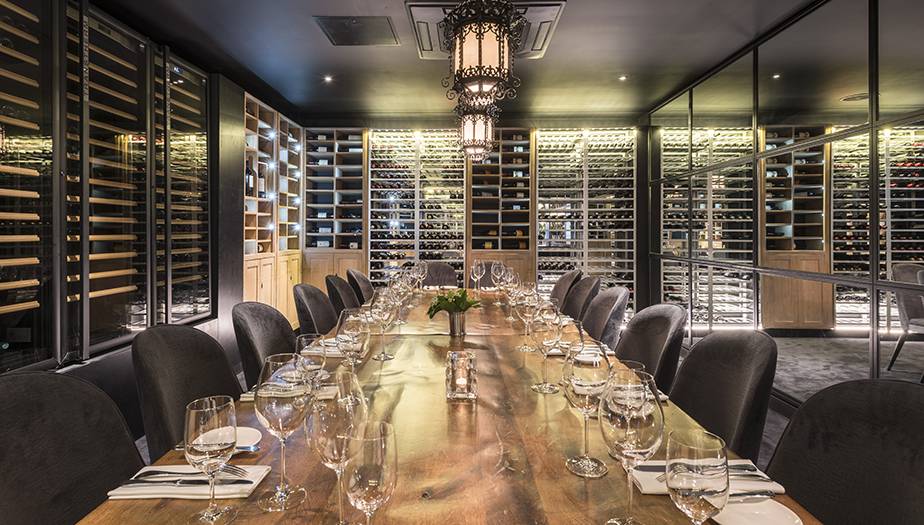 Gaucho, Piccadilly
Occupying the former home of a Spanish Ambassador, Gaucho Puccadilly is a sumptuous gem amid the cosmopolitan throng of the West End. Included in this 4 storey, 'townhouse' restaurant is the substantial private dining room on the first floor of Gaucho Piccadilly.
This features floor to ceiling metal wine racks by Wild Grapes, set against mirrored walls, which are beautifully juxtaposed with timber cabinetry to create a calm, contemporary and warm dining space.
Visit the Gaucho website here.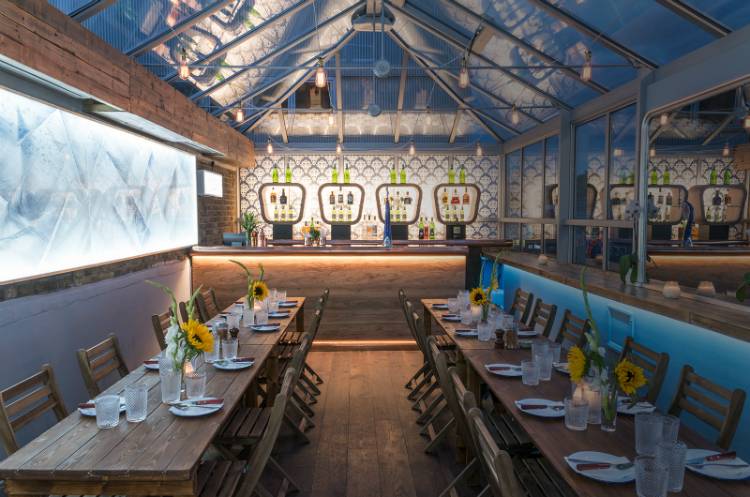 BUNGA BUNGA, BATTERSEA
Venture upstairs in Bunga Bunga Battersea to discover the stunning L'Osservatorio.
Featuring an impressive glass ceiling, the private dining room offers panoramic views of the sky, providing the perfect picturesque setting for corporate events and special occasions.
For those of you looking for something more than the average dinner party, the elegant room is also equipped with a hidden state-of-the-art karaoke system with over 15,000 songs to choose from.
The L'Osservatorio can accomodate –
Up to 30 guests seated
Up to 50 guests standing