The 5 Best Cookbooks To Buy This Winter

Winter is finally here (queue the snow on Oxford Street) and with it comes the inevitable urge to indulge in plates full of roast potatoes and enough winter crumble to leave you in your stretchiest pants and baggiest ensemble around the house and to the office for the next three months.
Get your foodie hat on and take a leaf out of our book (no pun intended) by checking out our top 5 ultimate cookbooks to buy this winter to give your friends and family the biggest food envy when checking your Instagram feed…
Pimp My Noodles | Kathy Kordalis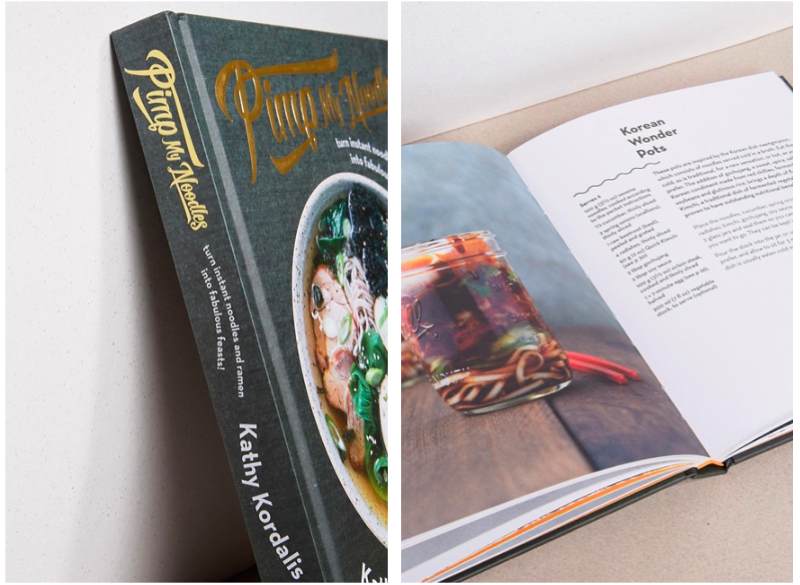 When you want a feast in a flash, noodles are the obvious choice – quick, filling and utterly delicious. Pimp My Noodles shows you how, with just a few extra minutes and ingredients, you can elevate this store cupboard staple to a level you never thought possible.
With over 50 imaginative noodle upgrades, this book is the ultimate guide to instant gourmet dishes. Not sure what to have for dinner? Why not whip-up the 10-Minute Ramen, topped with a yolky soft-boiled egg. Transport yourself to Italy with the Cacio e Pepe noodles or conquer your hangover with street food favourite, the Ramen Burger. For those of you with a sweet tooth, treat yourself to a Nutella® Swirl Cheesecake Pot with Crispy Spider Noodles or for the ultimate indulgence, get stuck into the Butternut & Noodle Spiced Pancakes with Pecan and Maple.
Fresh, fast and bursting with flavour, Pimp My Noodles will teach you how to transform the humble instant noodle into a tasty and impressive feast. Noodles just got pimped!
---
Milly's Real Food | Nicola Millbank
A HUGE favourite of ours, MILLY'S REAL FOOD is all about going back to basics and creating tasty classics from scratch with a modern twist, making food a pleasure; both the ritual of cooking and the joy of eating. Recipes that embrace sustainable and accessible ingredients, easy methods and a refreshingly fad-free approach to home cooking.
With 100 recipes including Saffron and Prosecco baked mussels, Rioja and Jerk Lamb shanks and Death by Chocolate Peanut Butter Cake, Milly is an advocate of using fresh produce, eating a varied diet and having fun with food.
.
From a rising star on the foodie scene, MILLY'S REAL FOOD is the kind of cookbook that makes you excited to get in the kitchen and has the corner of every page turned down.
Keep an eye out on Milly's blog too, we're obsessed with everything she puts out there this Winter!
---
Hawksmoor | Huw Gott & Will Beckett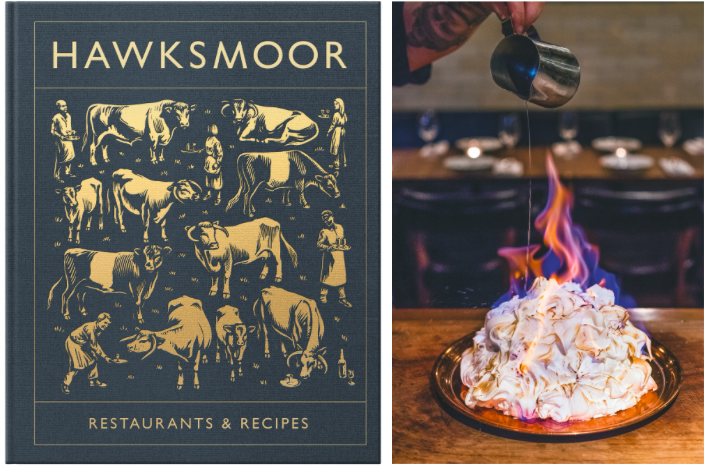 From inauspicious beginnings, Hawksmoor has become a restaurant institution. Both the company and the restaurants have won numerous awards, and the distinctly British food, revolving around charcoal-grilled steaks and seafood, has made Hawksmoor amongst the busiest restaurants in the country.
Now with seven restaurants, including a dedicated cocktail bar, Hawksmoor brings you Restaurants & Recipes, an essential read for anyone interested in the realities of restaurants, revealing the trials and tribulations faced along the way, as well as the people, places and plates that have made it so successful.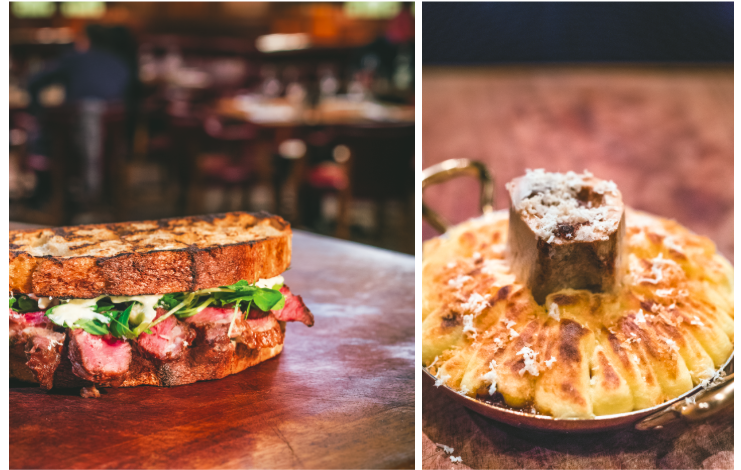 From refined, tweaked and perfected Hawksmoor favourites like Mac 'n' Cheese to the Steak Slice that caused a social media storm, and from a light and elegant Lobster Slaw to big carnivorous sharing feasts, this book will make you look at the classics anew and fall in love with a whole new collection of dishes for the first time. Bringing together recipes from all the Hawksmoor restaurants, and with insights like how to cook the titans of steaks like the Tomahawk, and the intricate cocktail spec sheets used by the bar staff, Hawksmoor: Restaurants & Recipes is the ultimate bible for booze and beefy perfection – an immaculately researched, sometimes irreverent look into Hawksmoor's obsessions and inspirations.
---
This is Gluten Free | Victoria Hall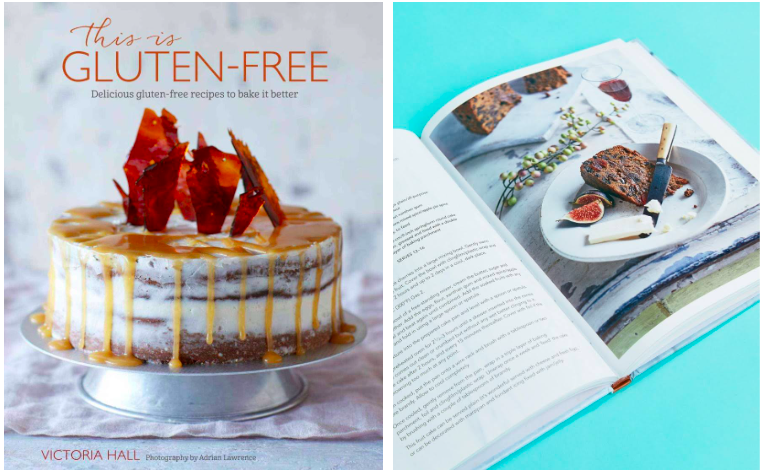 Starting with the Basics, Victoria guides you through the dos and don'ts of keeping a gluten-free kitchen. To the seasoned baker, much of this section will already be second nature.
To those new to the whisk, she advises you read it with a cup of tea and a biscuit – it's not rocket science, just some useful tips and after a few hours spent at the oven, as your baking instinct develops, you'll feel like you've known it all along. Next up, Victoria guides you through failsafe recipes that work every time. From Small Bakes and Cupcakes, including Sultana Scones, Millionaire's Shortbread, Cherry Bakewell and Pina Colada Cupcakes; to Celebration Cakes, including the best gluten-free Victoria Sponge, a sweetly soft Cookie Dough Cake and "Malt" Loaf.
Also included are recipes for Perfect Pastry, such as Egg Custard Tarts, Pumpkin Pie, Tarte Tatin and Chocolate Eclairs; Desserts to make you drool with a Chameleon Cheesecake, Tiramisu and Mulled Fruit Pavlova; and finally Savoury Bakes that will delight at dinner parties: Parmesan Poppy Seed Crisps, Steak and Ale Pie, and Spiced Lentil and Spinach Pasties. There's so much to choose from, you needn't tell your guests, and they'll never guess that This Is Gluten-free!
---
Roasting Tray Magic | Sue Quinn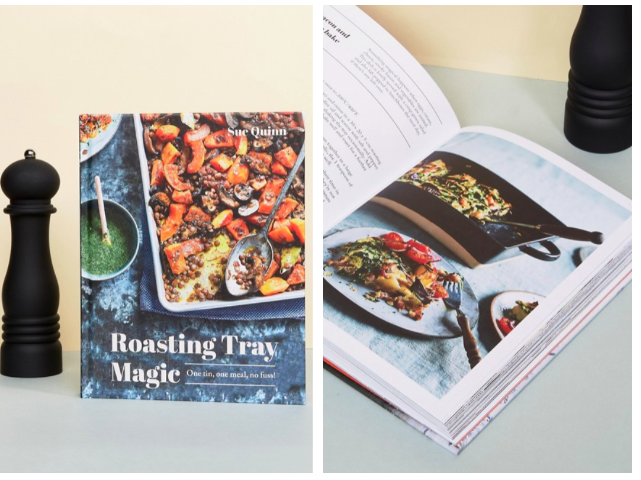 One roasting tray, one complete meal no fuss, and minimal washing up!
Move over one-pot: one-tray is the quickest, easiest way to make fast, tasty meals in the oven. You can make entire family suppers just in a roasting tin or an oven tray everything from breakfasts like baked apple porridge or Shakshuka, to handy snacks, lunches and warm salads including quick flatbreads and frittatas, through to warming gratins, risottos and roasts, and of course, delectable cakes and traybake puddings like peanut butter and caramel brownies.
Sue Quinn is a wizard at simple, economical family cooking and her recipes cover every meal of the day all in one tray. With straightforward instructions and no-nonsense tips for getting the most flavour out of your cooking, not only will you have everyday meal solutions but less hassle and mess in the kitchen.
---