If it's sushi you're after (uhm…that's probably always?), we think it's only right to let you in on our top three London hotspots to satisfy those Japanese cravings when in the capital.
Whether it's date night, a private dining event or just a bite-sized lunch on the agenda, we've got you covered from all angles. You can thank us later!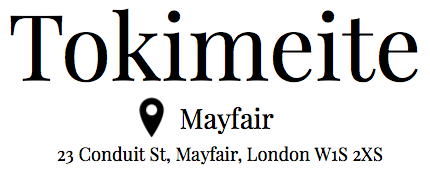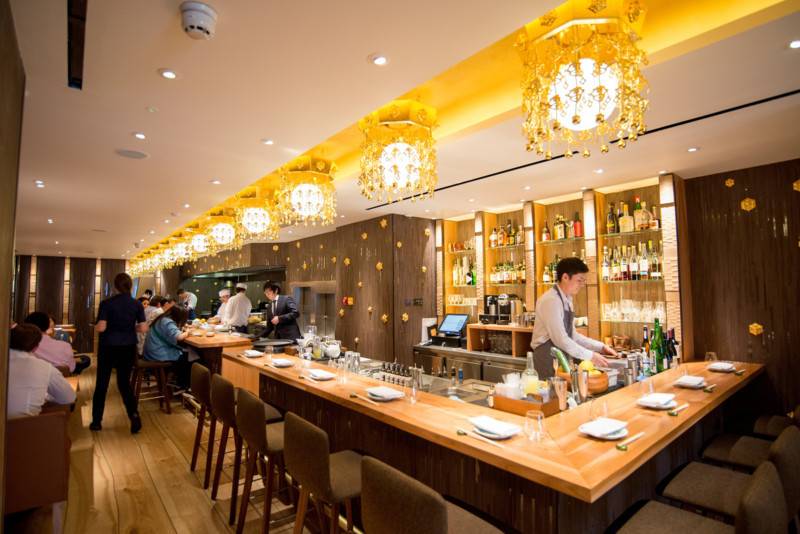 reservations@tokimeite.com +44 (0)20 3826 4411
If you're Mayfair bound, head to Tokimeitē, our favourite spot on Conduit Street just a five-minute walk from Green Park tube station. Taking its name from a colloquial Japanese expression describing a sense of anticipation or 'butterflies', Tokimeitē is a total gem made super successful by resident Head Chef Murata, who holds a total of seven Michelin stars across his three restaurants in Kyoto and Tokyo, has created a modern menu based on authentic 'wa-shoku', or traditional Japanese cuisine. Yes, that's right…SEVEN Michelin stars!
The menu features an extensive list of starters including grilled garlic and soy edamame, Wagyu Rei Shabu – thinly sliced Wagyu shabu shabu garnished with ponzu jelly and edible flowers; a tender Wagyu beef tartare, topped with chives and wasabi yuzu sauce. From the mains, guests can try a richly flavoured chargrilled soy marinated rump steak created especially for Tokimeitē, as well as a table simmered Wagyu Sukiyakiserved with onion and watercress in miso dashi with a side of creamy truffle sauce. There is also a variety of sashimi sets and sushi rolls including Wagyu nigiri gokan, five types of wagyu nigiri as well as soft shell crab, prawn tempura and Wagyu tartare truffle maki rolls.
If you're a sake fan, the menu also features several types of our version of liquid heaven, hot, cold and sparkling sakes by the glass, carafe and bottle, including: Junmai-Shu; Ginjo-Shu; and Junmai-Daiginjo. Alongside these choices is a comprehensive wine list as well as a selection of Japanese whiskies.
Tokimeitē is nothing short of bucket list worthy.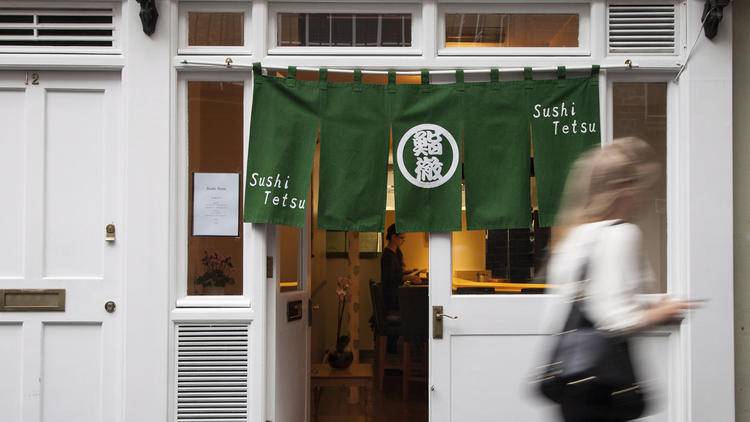 info@sushitetsu.co.uk +44 (0)20 3217 0090
If you're planning a pretty special night out in Clerkenwell in the next month or so, we could not recommend a trip to Sushi Tetsu more. One of our favourite sushi bars, these guys serve up the most exquisite traditional Japanese cuisine with a price tag to match. Owned and run by husband and wife combination, Harumi and Toru Takahashi, Sushi Tetsu specialises in beautiful Sushi and Sashimi made with only the finest ingredients in a relaxed setting all served up by Chef Toru.
With only seven seats and a reputation that creates a fierce line of eager Sushi Tetsu guests, when the booking line opens twice a month, you have to put some serious man-hours in to secure a slot sometimes up to six weeks in advance.
However, sushi amateurs beware! We've heard that should you simply not turn up without informing your hosts then you can get blacklisted – good thing then that when you do get a table it is worth the wait, even if your wallet does look rather empty afterwards. Trust us, it's worth it!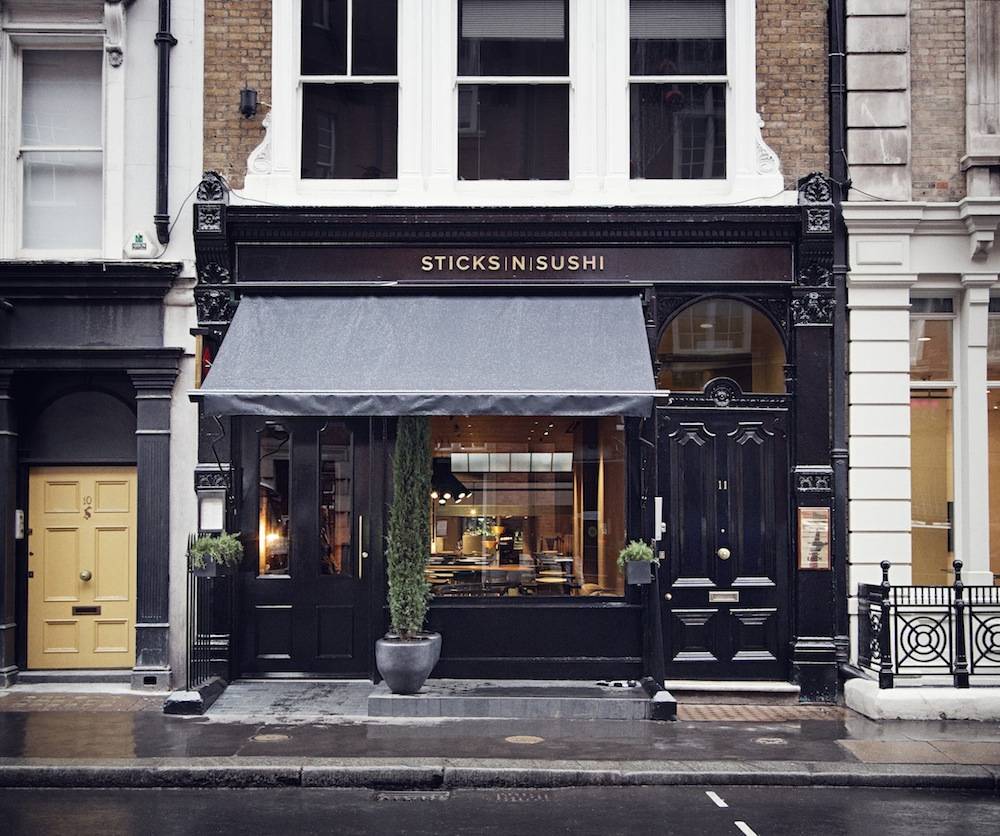 www.sticksnsushi.co.uk +44 (0)20 3141 8810
If you mix Nordic and Japanese, what do you get? Sticks'n'Sushi!
Serving beautifully fresh food based on a unique combination of traditional sushi and yakitori sticks from the grill, this place has something for everyone with a selection of chicken, pork, beef and vegetable skewers for those who prefer a less fishy plate of food.
By far the most affordable option out of our top three hotspots to satisfy our sushi needs, Sticks'n'Sushi is the perfect, potentially odd, blend of Japanese and Danish dining with our favourite London location being their venue in Covent Garden.
Sushi virgins take note! With one of the easiest menus to understand when navigating your way through your order, Sticks'n'Sushi's will be your new go-to for anything from lunchtime with the boss to date night with your significant other.
.