July: Top 5 Roof Terraces in London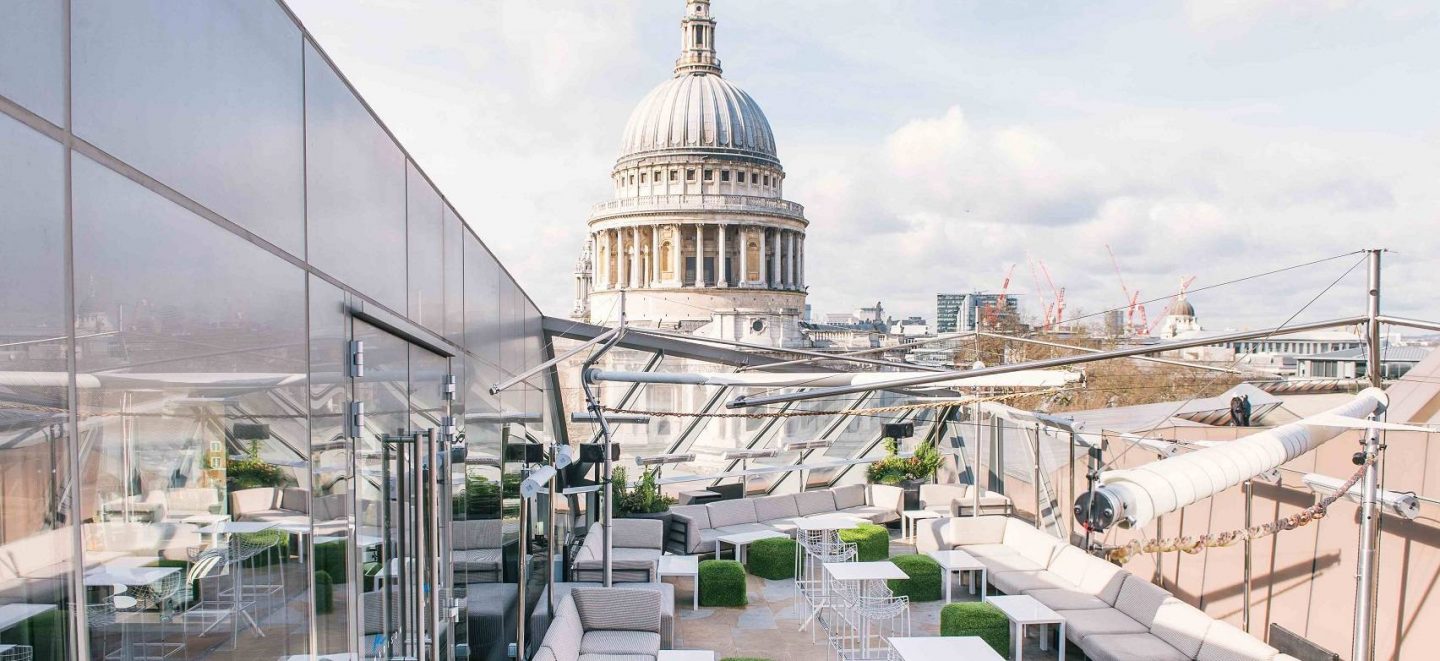 Is there really any better place than London in the sunshine? And where better to be in the London sunshine than a roof terrace hotspot!
Look no further as we share with you some of the coolest roof terrace hangouts. Relevant for anything from an afternoon out with colleagues, a location for that much anticipated summer party to somewhere for cocktails with friends. Whatever the occasion, our Lifestyle Writer Daisy has explored London and got you covered when it comes to the best rooftop venues in the city.
SEA CONTAINERS
Ideal for private hire events including summer parties, a drinks reception or an alfresco catering space, the Sea Containers roof terrace boasts a panoramic, 360 degree view of London.
Located on the vibrant South Bank the roof terrace sits behind the iconic Sea Containers letters and is one of the capitals most exclusive and distinctive outdoor event spaces with a capacity of up 200 guests.
Why go? This spot is a serious contender when looking for that special summer party location.
Sea Containers
18 Upper Ground
London
SE1 9RQ
Visit the Sea Containers website here.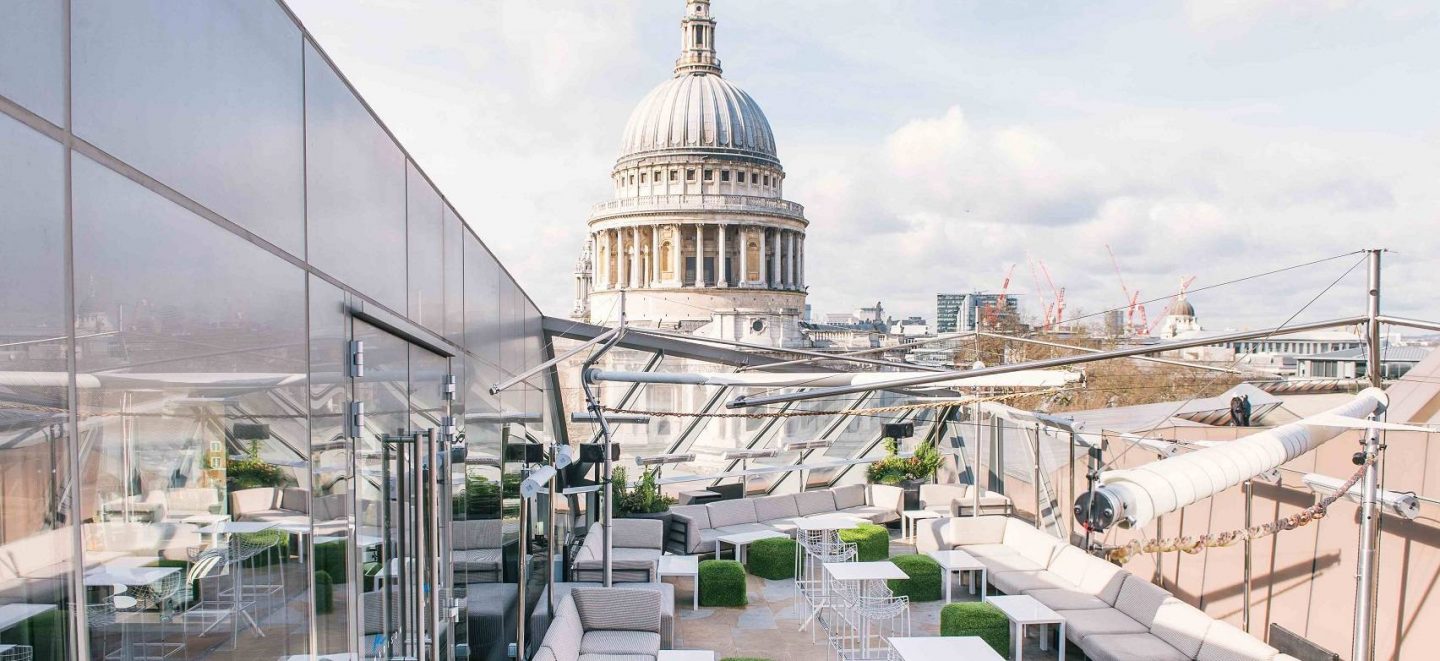 MADISON ST PAULS
One rooftop location which pops up in most online London rooftop searches is Madison, and for good reason too, it is one of London's most renowned sky high venues.
This rooftop haunt which overlooks London's monumental St Paul's Cathedral compromises of an indoor and outdoor area, including a restaurant and is truly the perfect location for any occasion.
The restaurant serves British cuisine and the cocktails are killer. The vibe is uniquely memorable, with many people spending their well earned cash throughout the week. Over the weekend, the vibe is just as amazing with the Saturday afternoon 'Beats N Brunch' menu ideal for any social occasion.
Oh, and while you are there be sure to get a selfie with the Cathedral in the background! A must for any visitor!
Why go? For cool vibes, and even cooler views.
Madison Restaurant
Rooftop Terrace,
One New Change,
St Paul's,
London,
EC4M 9AF
Visit the Madison website here.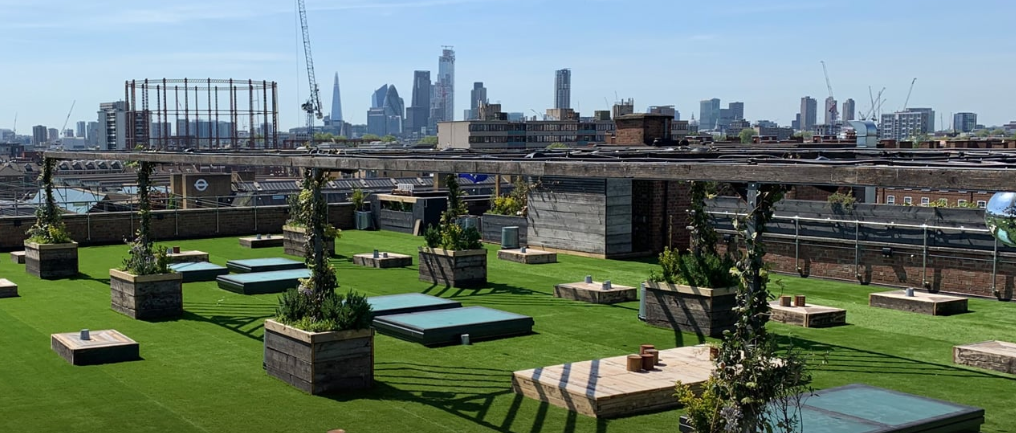 NETIL 360
Arriving at the top of this East London rooftop, a little out of breath after climbing nine flights of stairs (because there is no elevator) you realise that it is worth the climb.
Described as 'a panoramic bar, garden, café and workspace, with the city's skyline as the backdrop' this Netil 360 doesn't disappoint.
Previously a members only venue, Netil 360 is now a non-exclusive location to socialise with a 400 person capacity.
Here's the really cool part… There is a resident dog, Tres who runs the roost (cute).
Netil 360
1 Westgate Street
Hackney
London
E8 3RL
Visit the Netil 360 venue here.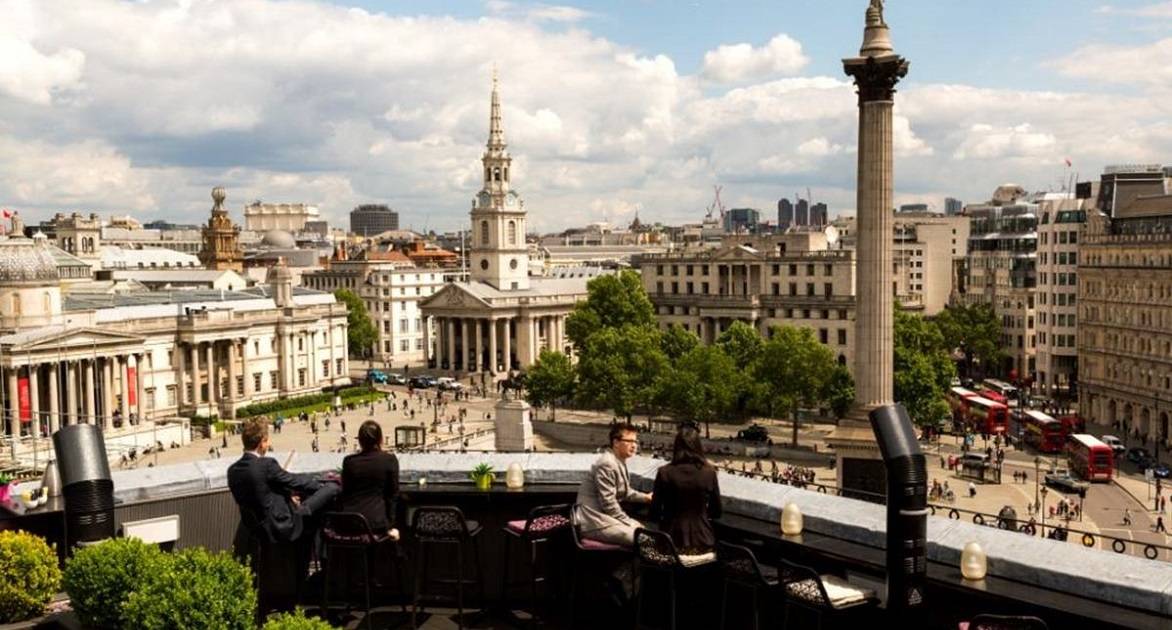 The Rooftop, St James
This unrivaled location in the heart of London's St James is the perfect spot to sip on a perfectly crafted cocktail and admire the city view over Trafalgar Square and beyond.
Complete with alfresco and canopy-covered seating it's a location which is equipped for all year-round enjoyment with outdoor heaters and blankets in the colder months.
As well as being a great location for socials with friends, The Rooftop offers options for private events for 14 people to exclusive hire with a capacity for 180 people.
Worth considering for any affair!
Why Go? For cocktails and views, on a rooftop whatever the weather.
The Rooftop
2 Spring Gardens
London
SW1A 2TS
Visit the Rooftop website here.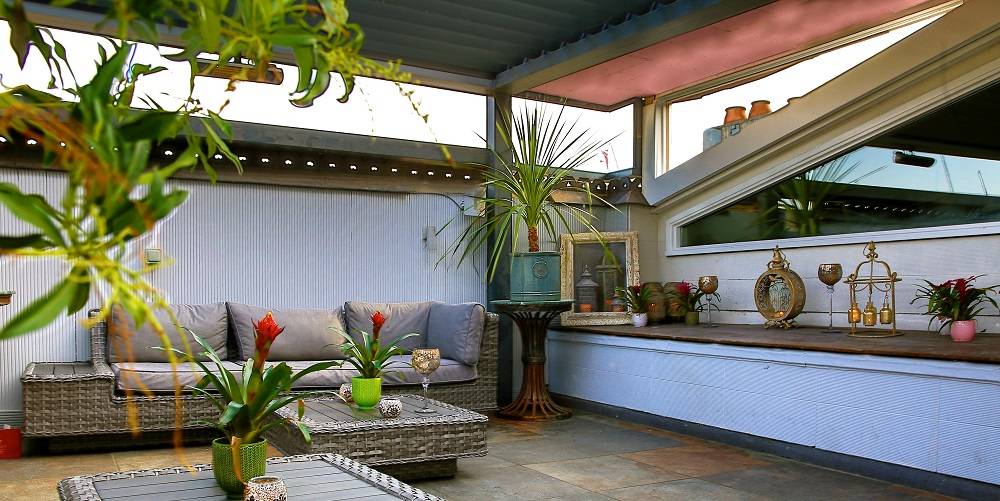 The Driver, Kings Cross
Promising to bring summer cheer to any event The Driver Rooftop offers an outdoor space in London, and although the rooftop itself does not have a bar, you can purchase drinks from the main bar and head up.
Available for exclusive hire the outdoor space is available to create any theme, décor and summer food menu to ensure your event will exceed everyone's expectations.
They offer a wide range of summer BBQ and event services which are priced to your exact requirements, allowing flexibility around budget and date constraints.
The Driver
2-4 Wharfdale Road
Kings Cross, London
N1 9RY