Indian Fine Dining in the heart of London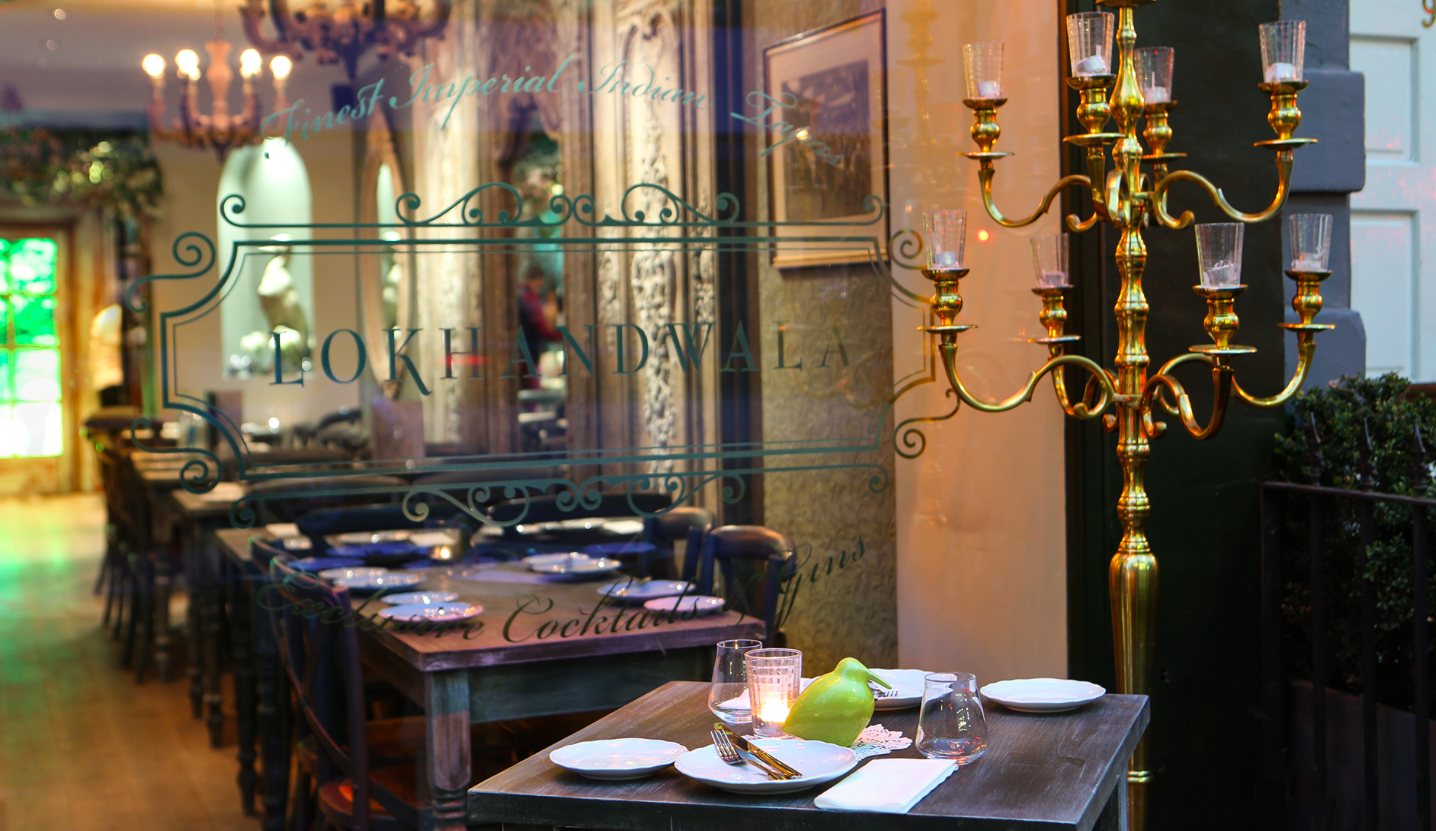 From the team behind India's biggest food festival, The Grub Fest, Lokhandwala is a stunning new Indian tapas restaurant and cocktail bar based on Charlotte Street in London's Fitzrovia. With their own unique take on Indian food – healthy, zingy, beautifully presented and made with only the very freshest ingredients and spices from around the globe – the restaurants tapas-style dishes have made it the perfect new addition to Fitzrovia's restaurant scene.
Walking through its front doors, greeted by a baroque interior, the design of the venue is in celebration of the story of Lady Charlotte, a noblewoman from a bygone era who found the love of her life travelling through the Lokhandwala district of Mumbai. Returning to London, Lady Charlotte awaits the return of her love, Vijay, surrounding herself with objects and trinkets from her travels. Vijay never returns and a broken-hearted Lady Charlotte distracts herself, entertaining her friends in London with the food and drink from her beloved's homeland.
Pretty much our new go to for everything from brunch to filling our after work diary, the restaurant itself is sectioned into two areas – the main dining area and the beyond beautiful Hot House cocktail bar, a lively space where guests can sample an array of unique and expertly crafted cocktails. Take MOR for example – a refreshing mix of Ketel One Vodka, jasmine tea, sage and white tea syrup. This tasty tipple pays homage to the peacock, a bird frequently found in Indian art, mythology, folk art and music. If you're looking for the most instagrammable cocktails in London, it is the birdcage cocktail that you need to add to your cocktail bucket list…trust us, you are in for an amazing surprise.
Breaking from tradition, the venue turns out innovative and contemporary twists on old favourites, such as juicy grilled prawns marinated in yoghurt, coriander, mint, celery and green chilli and served with a side of ginger pickle. Another must-try dish fusing different flavours and cultures is the Yorkshire Pudding "Lokhandwala Style" – which sees Lamb kheema served in a classic Yorkshire Pudding.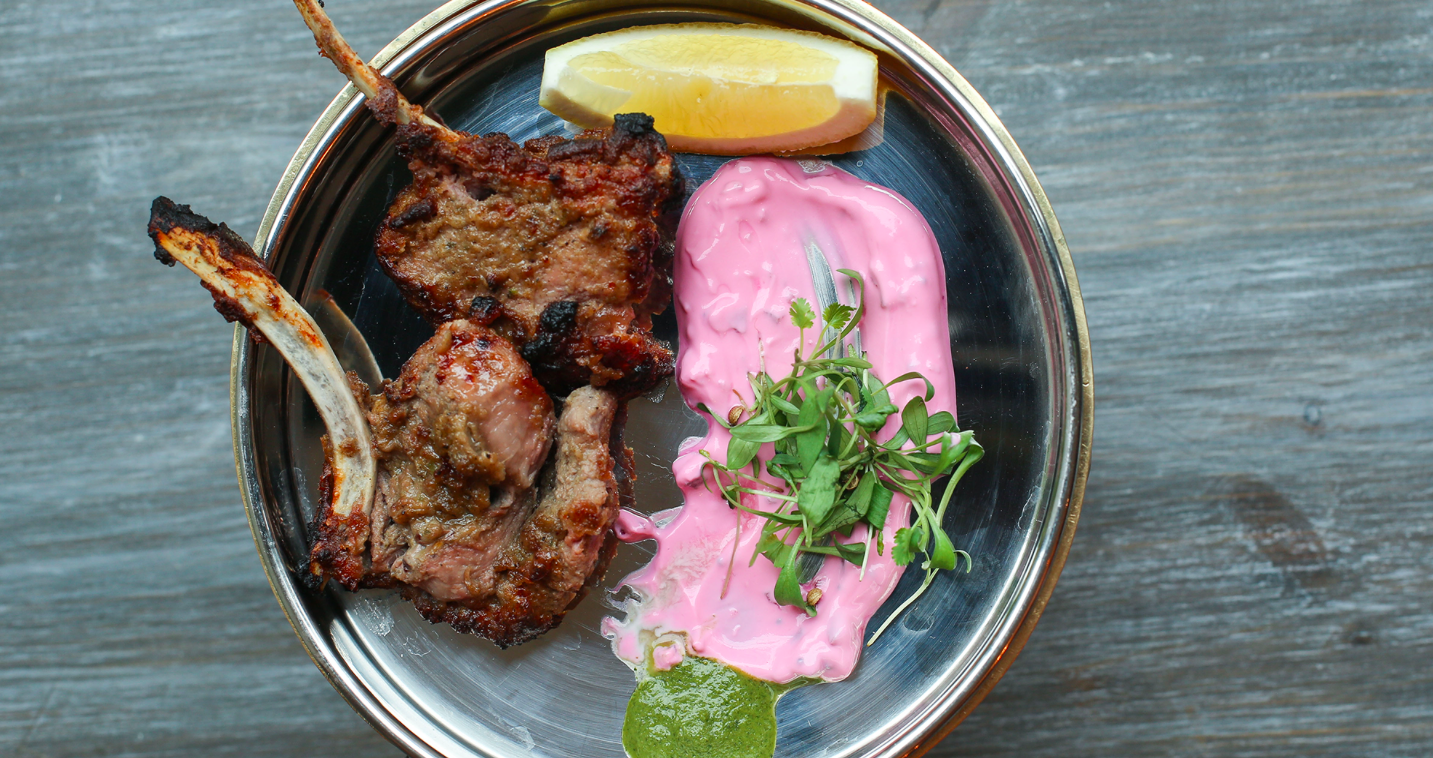 If you're after something a little more from the traditional side of Lokhandwala's Indian dishes, one of our favourites is the Gujju vaal daal chaat, a personal recommendation from our Head Girlboss Jess! Gujju vaal daal chaat, an authentic veggie snack made with broad beans, lentils and black pulses mixed together and served with yoghurt and a tamarind chutney on the side is among many reasons we will be returning to Lokhandwala ASAP.
For private hire and exclusive events, there's also the Vijay Lounge – an intimate speakeasy that can be booked for gatherings of up to 20 people. An Aladdin's Cave in Fitzrovia, the space is like nothing we have experienced before and with the addition of a private terrace, the Vijay lounge has become our number one suggestion for any private hire inquiries whether for office or private parties!
With many strings to their bow, Lokhandwala are experts at lunch time dining. For those in a rush, Lokhandwala's weekday "15 minute promise" lunch menu includes four delicious Indian tapas dishes and one dessert. And because they know time is very precious, they promise that if diners don't get their food within 15 minutes, they will get £4 off every dish ordered. If that doesn't give you the perfect excuse to visit then we don't know what will!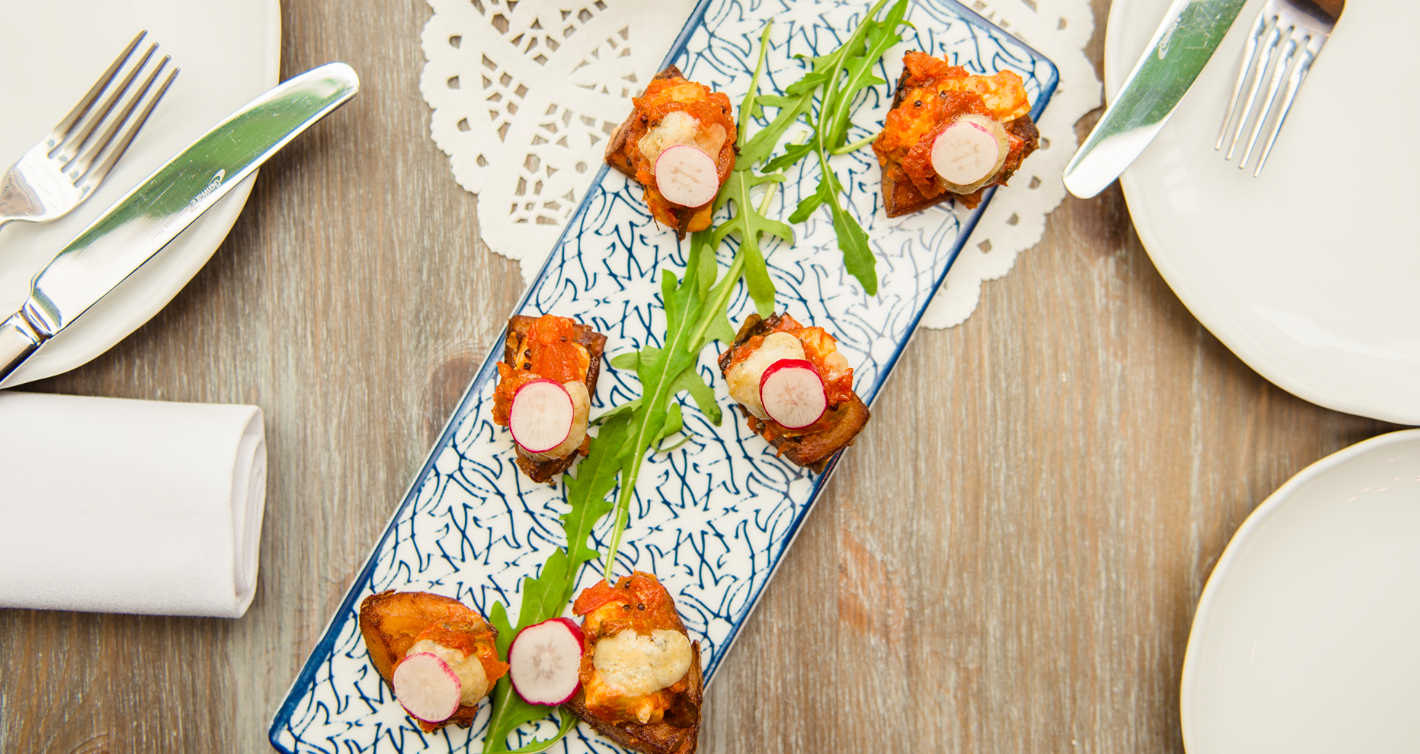 Weekend brunch is also an exciting affair at Lokhandwala – for £45.00 per person, you can enjoy an exquisite 8-course tasting menu from 12 – 4pm, featuring the restaurant's greatest hits and sip on unlimited Prosecco or Lokhandwala's signature "Star of India" cocktails.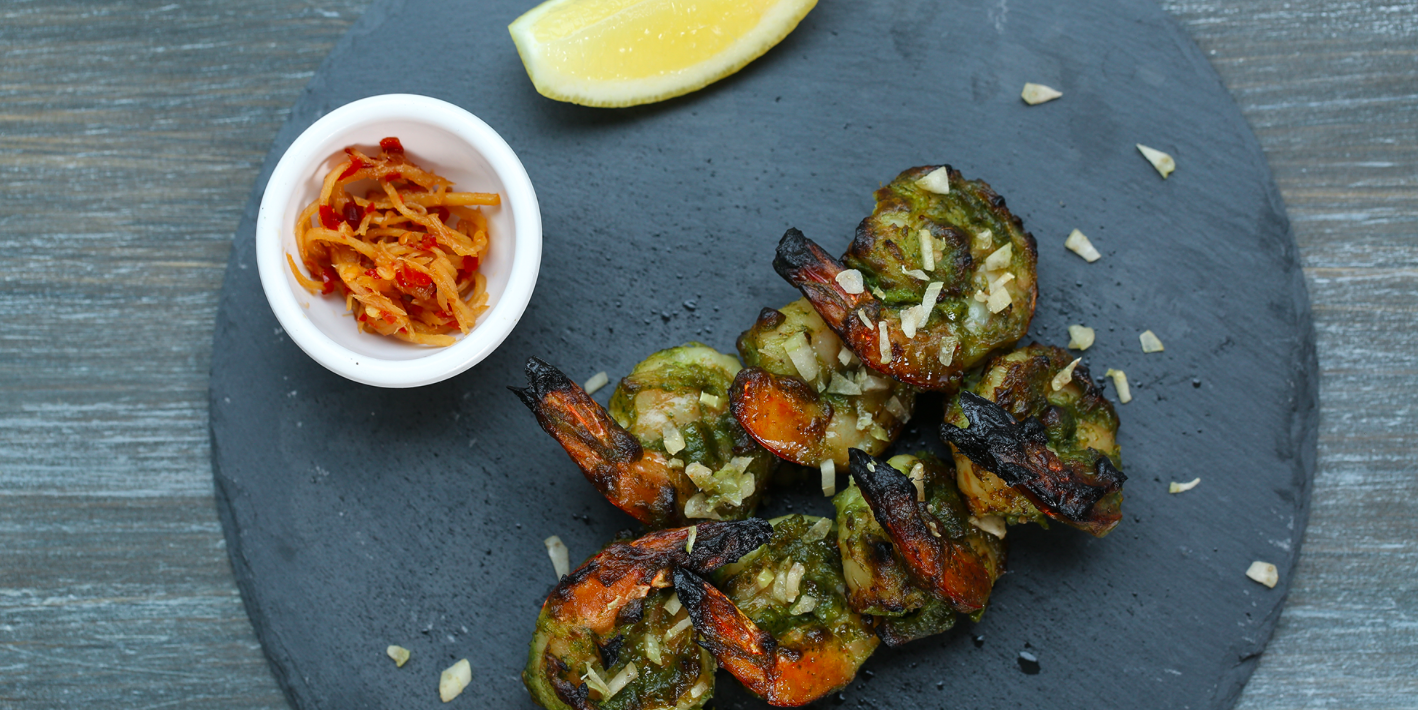 For exquisite Indian tapas with a twist and innovative cocktails served in beautiful surroundings, Lokhandwala is the perfect place to escape to! We'll see you there soon!
.