The New Way to Spend the Weekend: Thames Rockets X No.11 Pimlico Road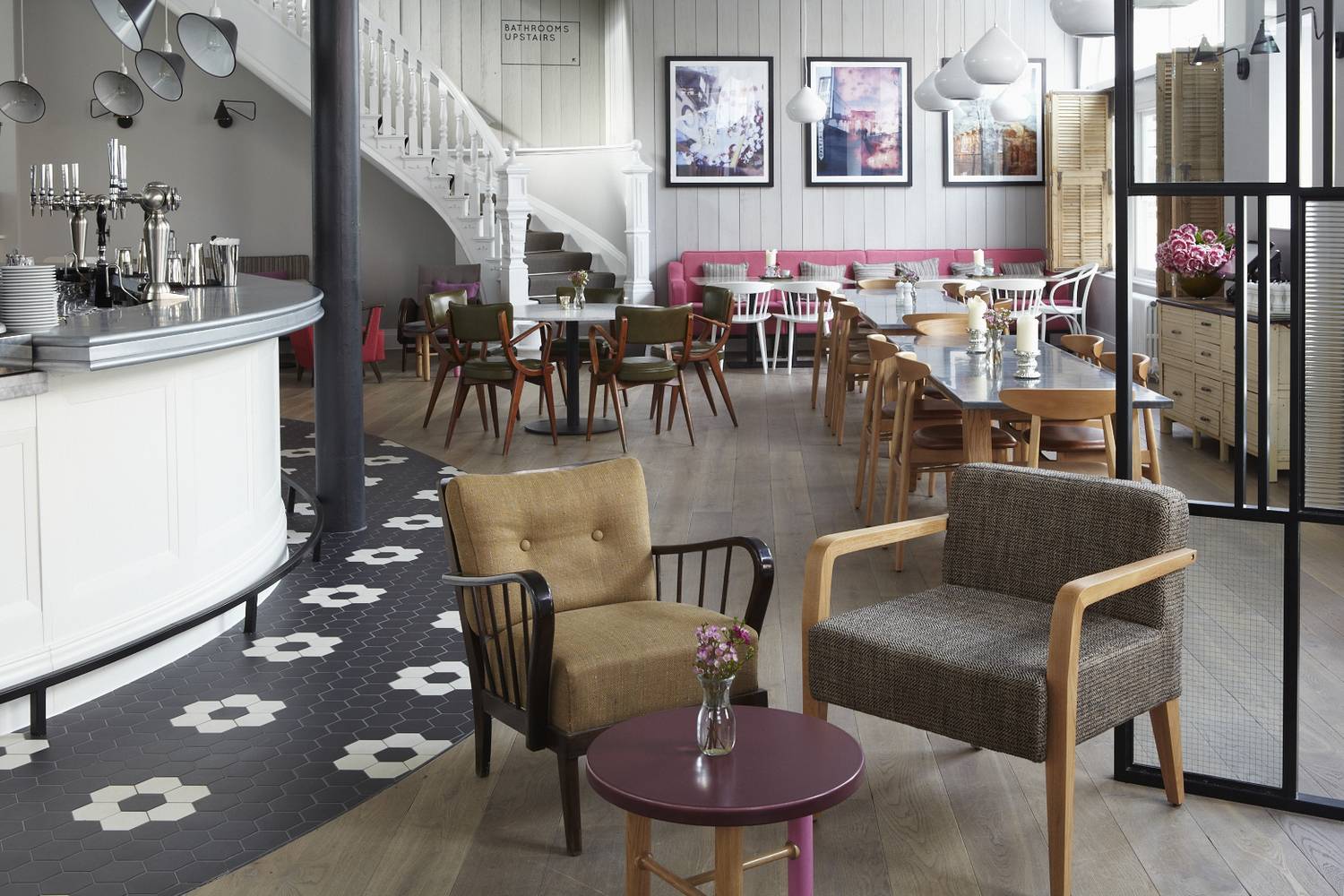 London, a city that I have always had a strong affinity with and undoubtedly my one true love in this world. Growing up only a forty-minute train journey outside of the city, it was a place where I spent the majority of my childhood. Summer days on the Southbank with a poetry book and winter mornings wandering around Trafalgar Square, admiring the works of Turner, Gainsborough, Titian and Holbein at the National Gallery, I fondly regard my experience in London to this date as a magical one and regardless of recent events taking place on Westminster and London Bridge, this will be my forever home. For everyone who has been affected in both London and Manchester by the recent attacks, from everyone at The Assistant Room, our thoughts and prayers will always be with you.
Building on my personal experience and career as an Executive Assistant, I will always describe (and if you have met me you will have heard this before) that this position is a lifestyle choice and not a 'job'. So much more of our professional lives now stretch beyond the responsibilities of office duties with many points in PA/EA job descriptions blending seamlessly from business through to personal requirements. It is understanding this dynamic that will prepare the next generation of talent for the real world in this industry and enable a much stronger global network and culture among us as peers.
Focusing on the above mentality and the reason behind my initial idea to create The Assistant Room, I recently spent a morning with a wonderfully talented and empowering group of individuals to showcase an activity which has been long on my list of 'desired adventures' in London. It was almost two years ago at a Fashion Week party at The Mondrian that I met the wonderful Greg Swaby, currently Marketing and Communications Manager at Thames Rockets but at the time Head of Group Marketing and Events at The Breakfast Group. Fast forward to a beautiful sunny Saturday in May 2017 and I had a very excited group of PA's to some of the most adventurous Directors in London, wearing oversized red waterproof jackets eagerly boarding a Thames Rocket speedboat at the London Eye Pier after Greg and I had finally decided to combine our two brands and make the most of a morning on the Thames.
As the original sightseeing Thames cruise in London, Thames Rockets is for anyone and everyone who wants to see the capital's most famous sights with the added thrills and spills of racing on the brand's renowned rocket red speedboats. Think an adrenaline pumping range of tours on the river that can be completely tailored to you as a group of individuals with award winning guides which they have handpicked from the stand-up and acting circuit. Their sole purpose is to provide a history lesson of London and even though you may think you know it all, these guys will knock your socks off with knowledge that goes beyond the boring 'and on your right you will see…'. The Thames Rockets guides are a combination of knowledgeable, experienced, funny and on this particular occasion, very good looking…awesome tour Craig thank you!
'Thames Rockets has my undivided attention when it comes to unique London experiences.'
We spent a total of 50 minutes journeying down from the London Eye Pier, past Tower Bridge all the way to where technically, we were sailing the sea and no longer on the Estuary. I'm not too sure what we were all expecting and once the engine began to rev up, we all certainly tightened our grip on the handles in front of us! Whooshing around the Thames at 30 knots, twisting and turning through the docklands with the sound system at full blast, it was one of the funniest series on Instagram stories I think that has ever graced The Assistant Room Instagram account. The one thing I kept thinking throughout was why I hadn't done this sooner and after the speed part of the tour was over, it was obvious that we were all thinking the same thing…please don't let this be over already
With the #1 spot in their category on TripAdvisor for 4 years, it's obvious to see why these guys are earning awards left right and centre and considering the number of business cards exchanged between everyone as we were hopping onto land and the emails flying back and forth organising not only team days out but also bookings for personal trips, Thames Rockets has my undivided attention when it comes to unique London experiences.
Ending the morning here would have just been a savage way to cut everything short and seeing as the trip with Thames Rockets was just under an hour, we had enough time to comfortably fit brunch in so onto the tube we jumped and made our way to London Victoria. Considering this was a morning which no one other than myself had any clue what we were actually doing, it was going smoothly and no one had yet suffered from sea sickness so I could not have been happier with the excitement around the group of where we were going next.
Created by artisans of interiors, food and drink, No 11 Pimlico Road is a creation of the Darwin and Wallace Group, the go-to people when it comes to all day dining whether you are after breakfast, a nightcap or everything in between. What we were about to experience is what I can only describe as the Mother of all brunches. In a broader sense, the venue is a combination of carefully curated menu options and exquisite drinks with all of their produce locally sourced and an interior to absolutely die for but on this occasion, brunch was the order of the day.
Working with the Darwin and Wallace Group has become one of my most enjoyable partnerships since the start of The Assistant Room. I am yet to find a more accomplished group of individuals with a stronger sense of direction with regard to their brand and how that resonates among not just one of their venues but all of them. With a table of 12 of us seated and ready to have a bite to eat, we were all unsuspecting of the food mountain about to be laid in front of us.
Coconut Chia pot with poached rhubarb and coconut yoghurt
Sourdough toast & butter with seasonal jam and housemade lemon curd
Housemade granola with organic farm yoghurt, poached rhubarb, raspberry, vanilla, apple, mango and passionfruit
Fruit Salad with poached rhubarb, raspberry, vanilla g, apple, mango, grapes and passionfruit with organic farm yoghurt
Coconut Pancakes with Caramelised banana and coconut yoghurt
Feeling ready to admit defeat after an incredible selection of the above, both fresh, beautifully flavoured and immaculately presented, the No 11 House Breakfast was distributed along the table in a sharing style. Dry cured streaky bacon, pork and sage sausages, slow roast tomatoes, field mushrooms, sourdough toast with organic eggs and falafel. We had found the Aladdin's cave of places to wine and dine in Pimlico/Victoria. The smells, the presentation, the ability that we all showed in holding ourselves back from face planting into a bowl of scrambled eggs out of sheer excitement was impressive. The clink of our cocktail flutes and a big thank you on my part to everyone for coming was the queue we all needed to get stuck into THE best brunch I have had in London to date (no exaggeration). We all went from a group stuffed and unable to eat anything after the chia pudding to not being able to stop eating the House Breakfast. That which we could not finish was taken home by the majority of us as leftovers.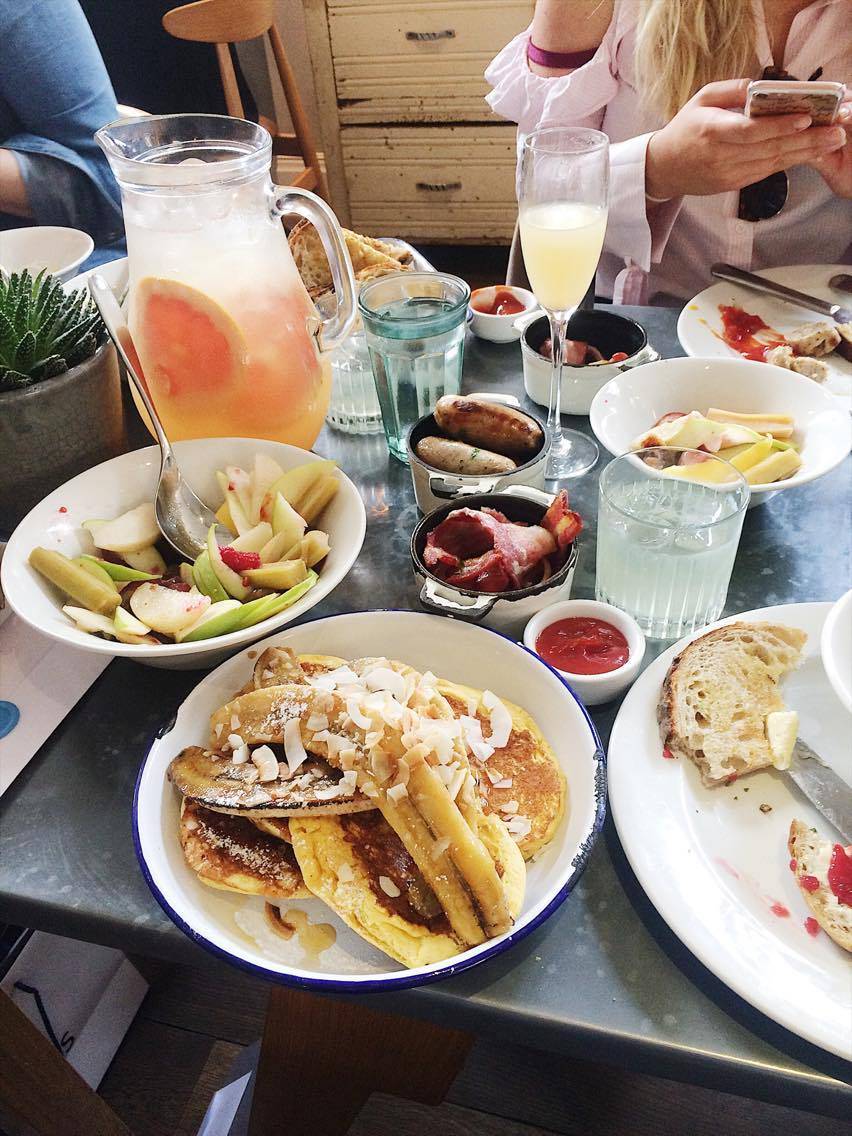 Impeccable service, an amazing atmosphere, unbelievable food and a beautiful interior, No.11 Pimlico Road can only be described as a landmark for this area of London.
With two very versatile spaces to cover pretty much any requirement that you have, the venue boasts a private floor that will accommodate up to 50 seated or 80 standing and has before included events such as drinks receptions to birthday suppers, photo-shoots to press launches and book signings to film locations. It is their less formal surroundings on the ground floor space that we settled in for the morning which can accommodate drinks parties from 10-40 guests comfortably with a mixture of seated and standing including direct access to the bar. No.11 has everything you could wish for from a venue.
Darwin and Wallace reach dizzying heights of success with all of their venues and No.11 Pimlico Road is no exception.
Jess x
---
Let us connect you…
Let our Editor and Head Girlboss Jess connect you directly to the people you need to know at Thames Rockets and Darwin and Wallace. Contact her directly on jess@theassistantroom.com for a personal introduction, you will never look back!
.