Eating at: The Kitty Hawk, London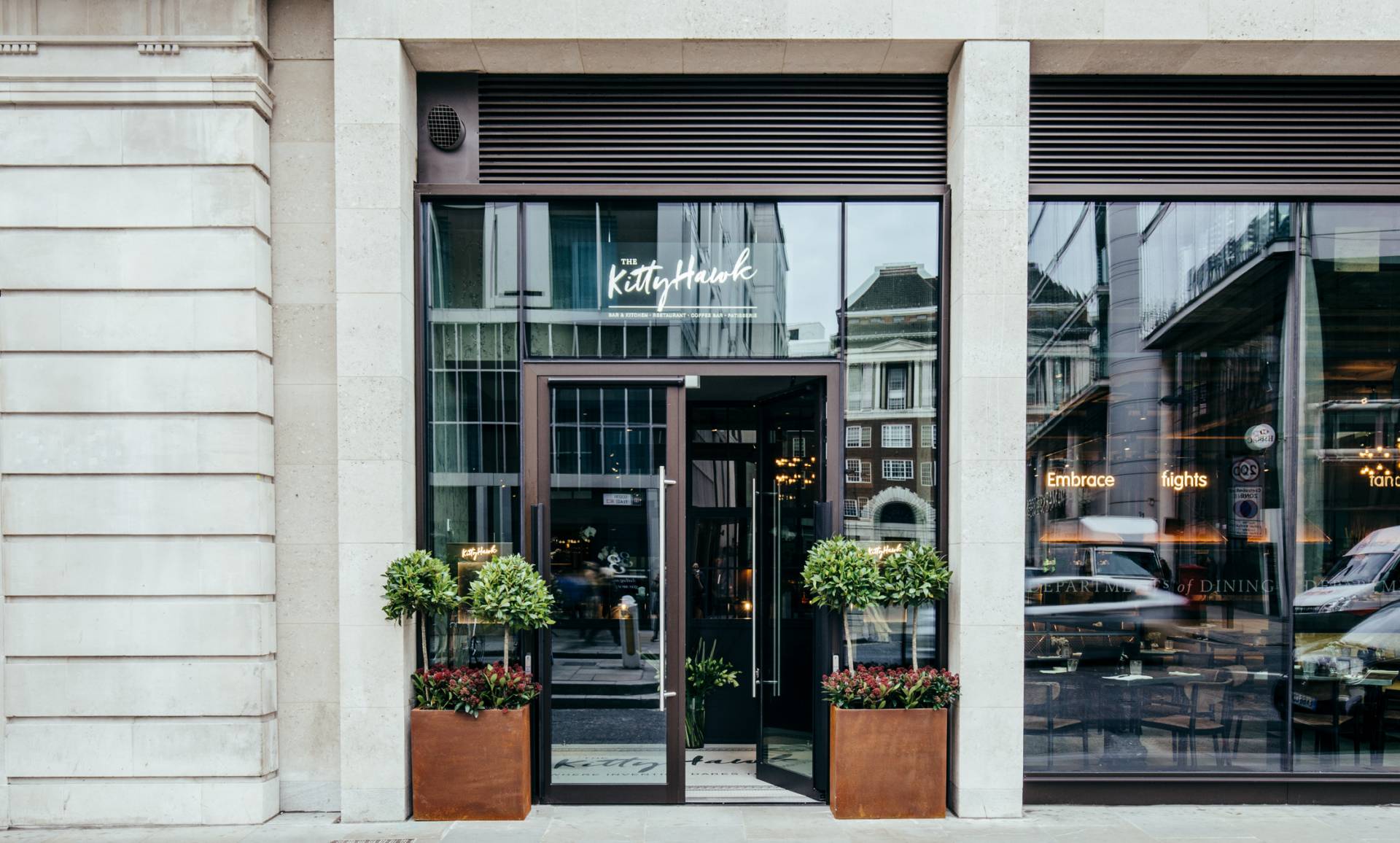 If you're looking for a culinary experience like no other in a venue only a stones throw from Liverpool Street Station, newly opened The Kitty Hawk will be your new favourite go-to for everything from drinks with friends to a corporate private dining event…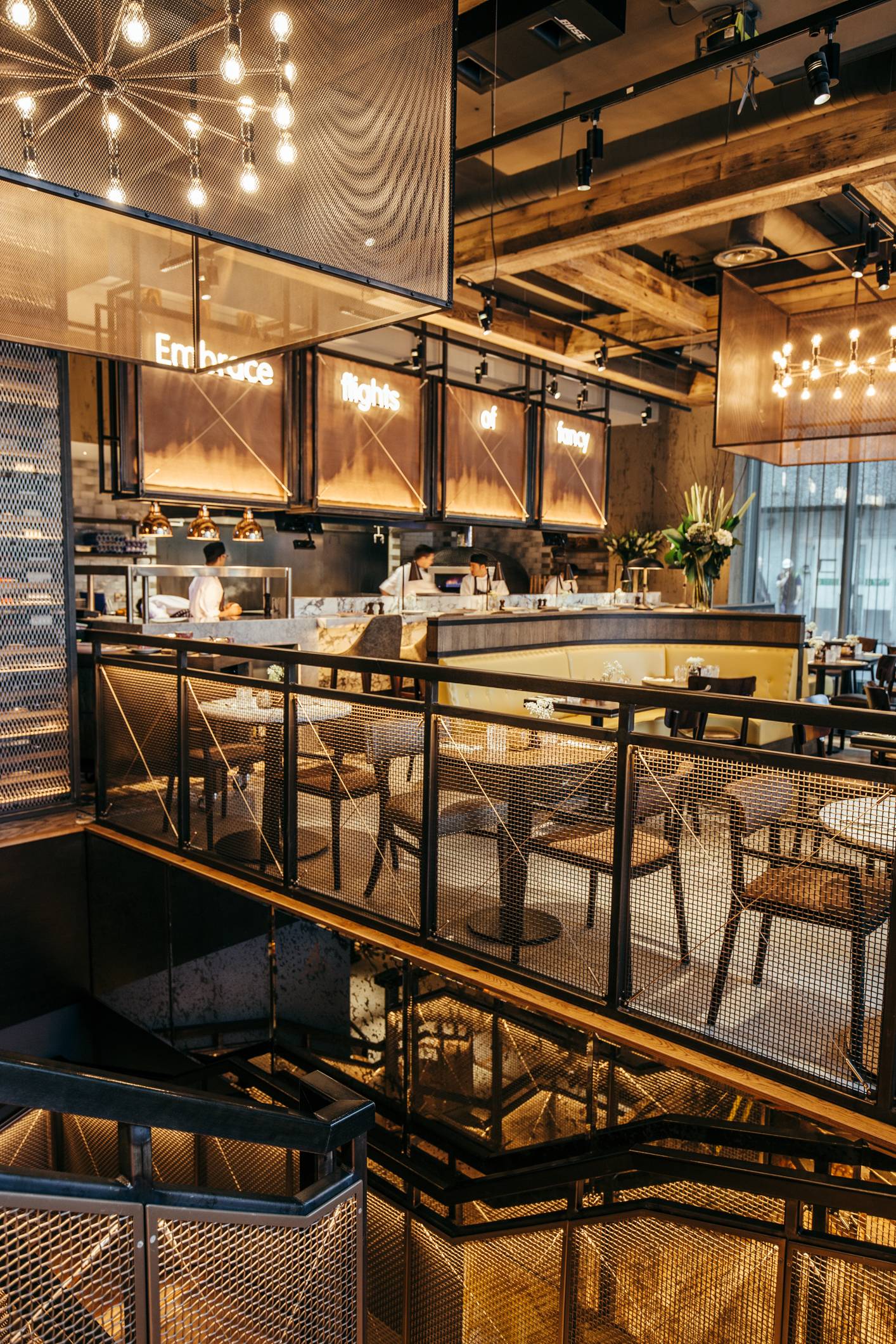 Based at 11, 13 and 14 South Place London, The Kitty Hawk is committed to using British ingredients and meat where possible, produced from a select group of the finest farms in the West Country. It is a brand new venue courtesy of Wright and Bell which has been completely transformed into an array of individual spaces living up to their unique ethos of providing 'departments of dining'.
Jess M and I headed to The Kitty Hawk to have a post-Christmas catch up and see if the Ashdale award-winning steak served up in the impressive restaurant really hit the spot and lived up to the hype.
Set over two floors, the larger, ground floor bar boasts an extensive wine list featuring discerning wines from the renowned Rothschild Estate, craft beers and cocktails, alongside an all day dining space with traditional pizza oven. The downstairs area, where we spent the majority of our evening, boasts an intimate bar perfect for pre-dinner drinks and an interesting floor plan catering for all group sizes in quirky ways. Sounds awesome right?! Alongside its restaurant with 2 incredible bars, The Kitty Hawk offers a cafe and a deli shop…seriously, what does this place NOT do?! It is officially the most amazing casual space designed especially for informal meetings and leisurely lunches making it a venue which covers all bases.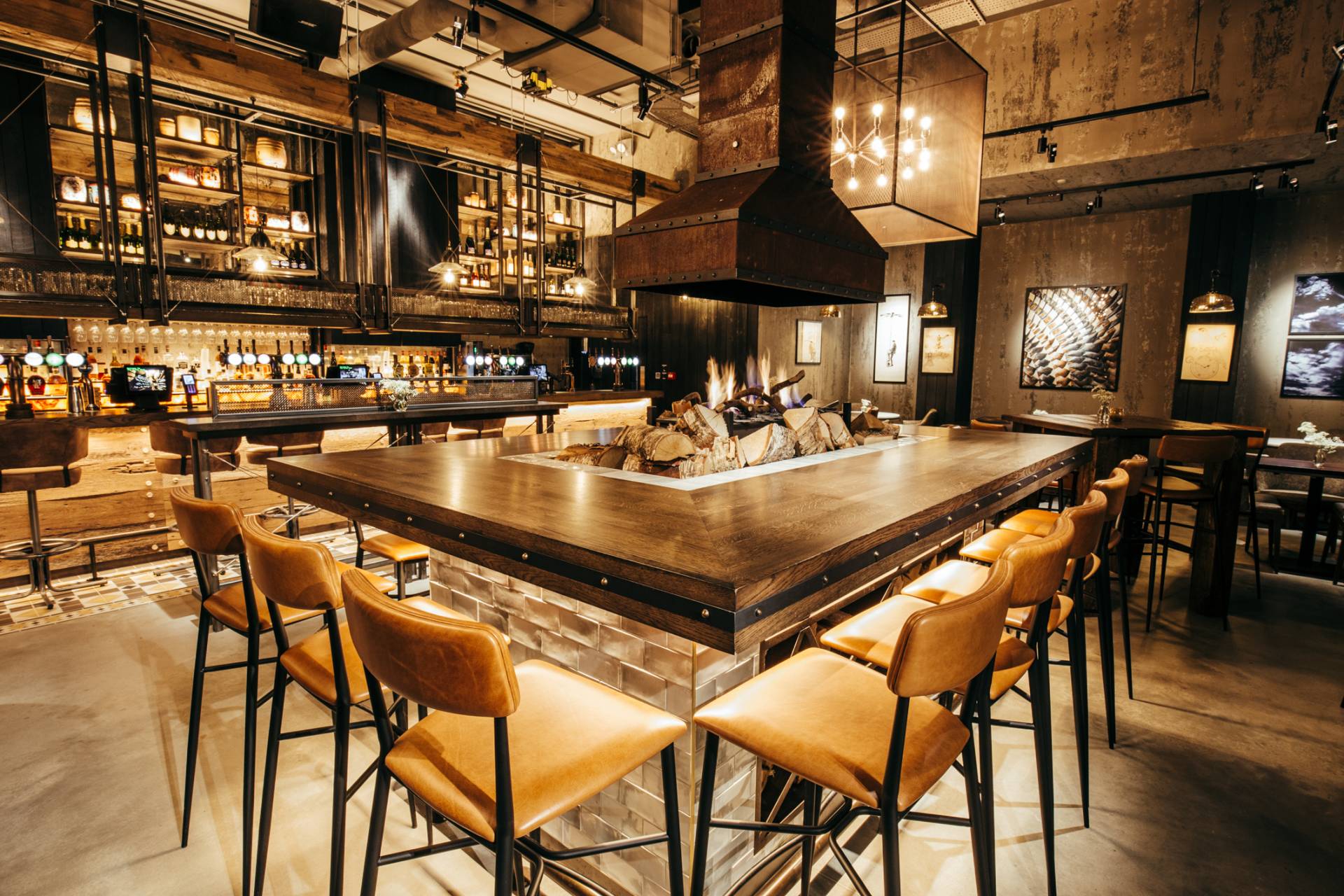 Once settled in our spot for the evening in a cosy corner in the beautifully designed downstairs restaurant, our amazing waiter Valentino showed an impressive level of dedication and attention to detail towards us when it came to everything from recommending the perfect wine to unveiling the hidden gem of The Kitty Hawk…a private dining room seating 12 with no minimum spend and no room hire fee. The ultimate dream when it comes to organising those private dining events business and personal.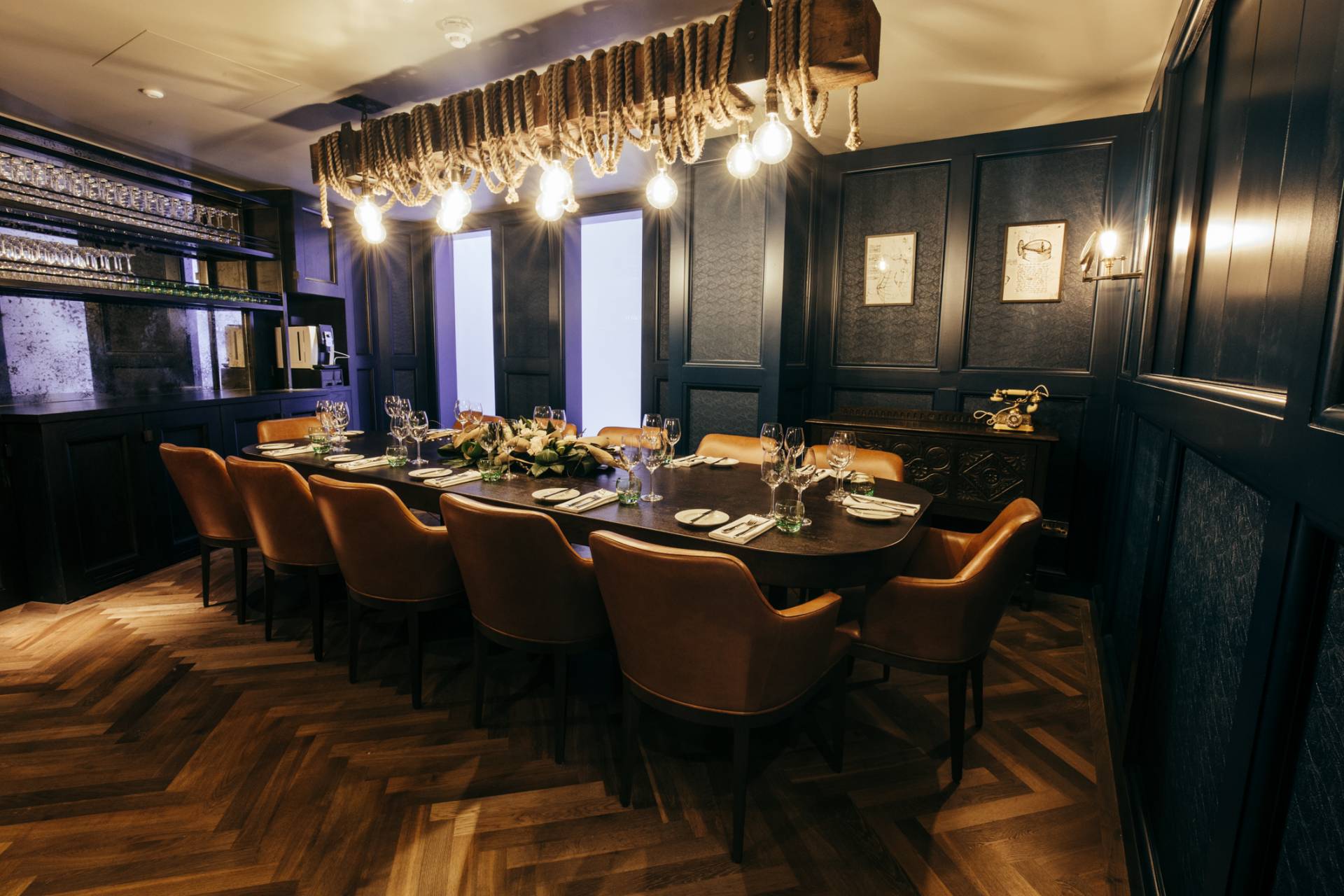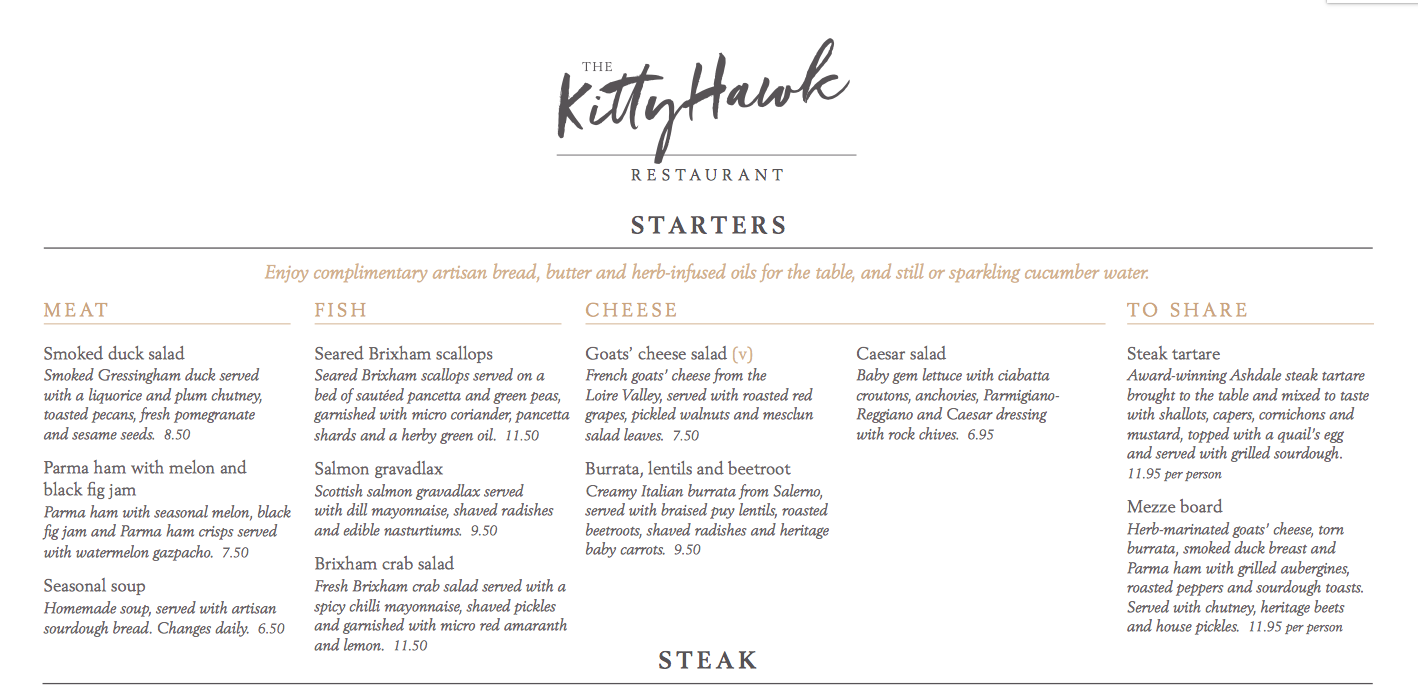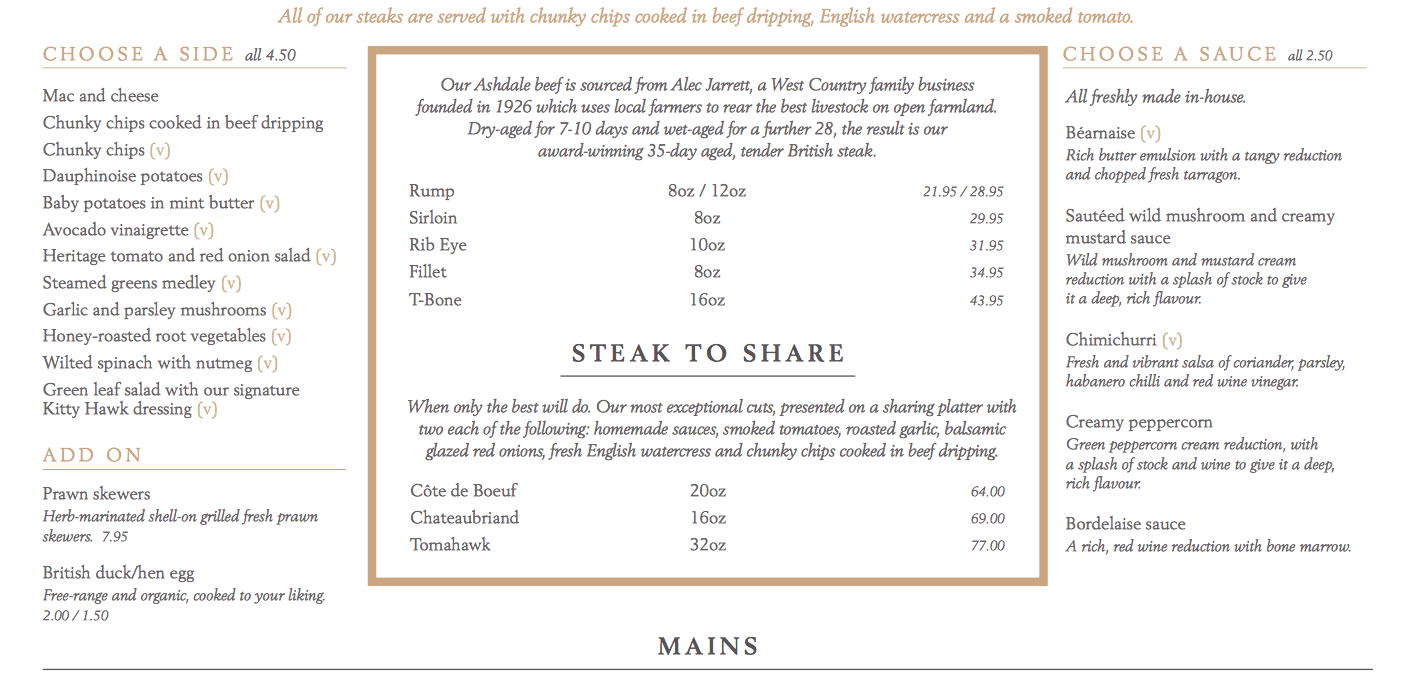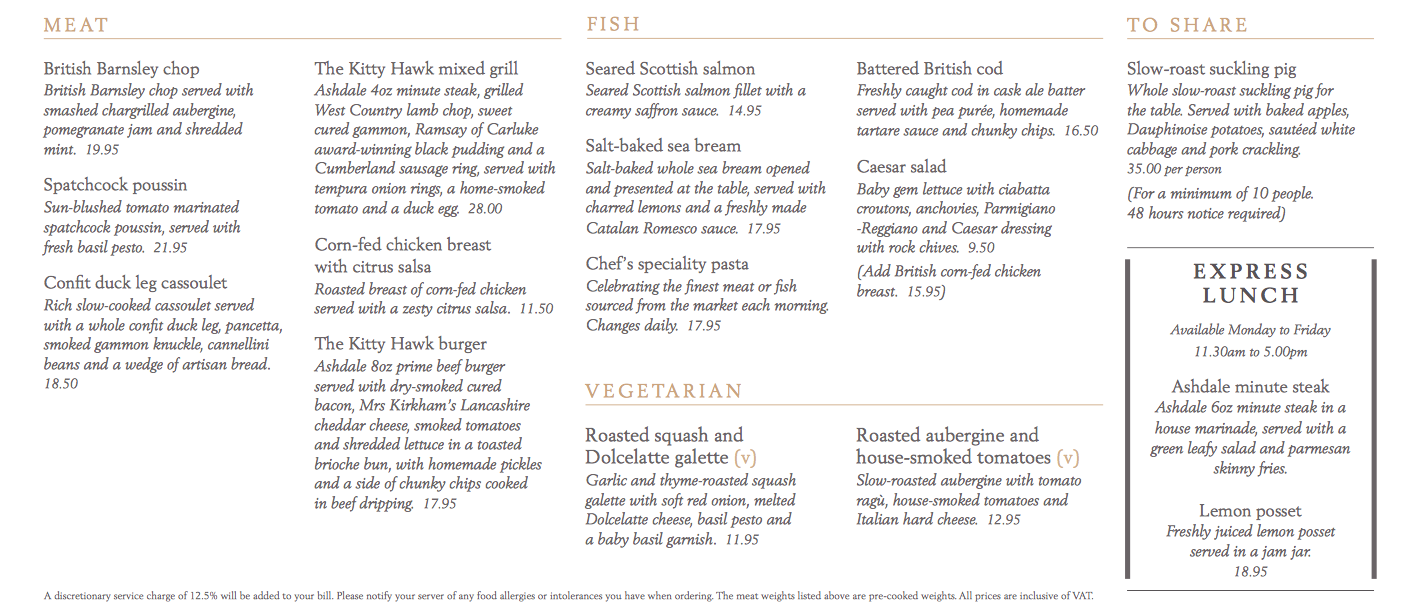 With a huge focus on the Ashdale award-winning steak, The Kitty Hawk has a varied menu with something to satisfy all palettes. Just take a look at the menu above! And it's not only supper they serve, if it's champagne breakfast you're after, a weekend brunch menu, a sharing platter option or a quick-lunch, the departments of dining can cater for every possible requirement you have whether there's two of you or even a large group.
We skipped the option of a starter and went straight into ordering a main course each. The service was quick but not too quick, something that I personally feel defines the professionalism or sometimes lack of professionalism that an establishment upholds. We were exceptionally well looked after with Valentino regularly attending to our wine glasses and ensuring we were comfortable with everything from the area we were sat in to the standard of the mouthwatering steak that we both ordered. Safe to say that The Kitty Hawk continuously ticked all of the boxes throughout the evening.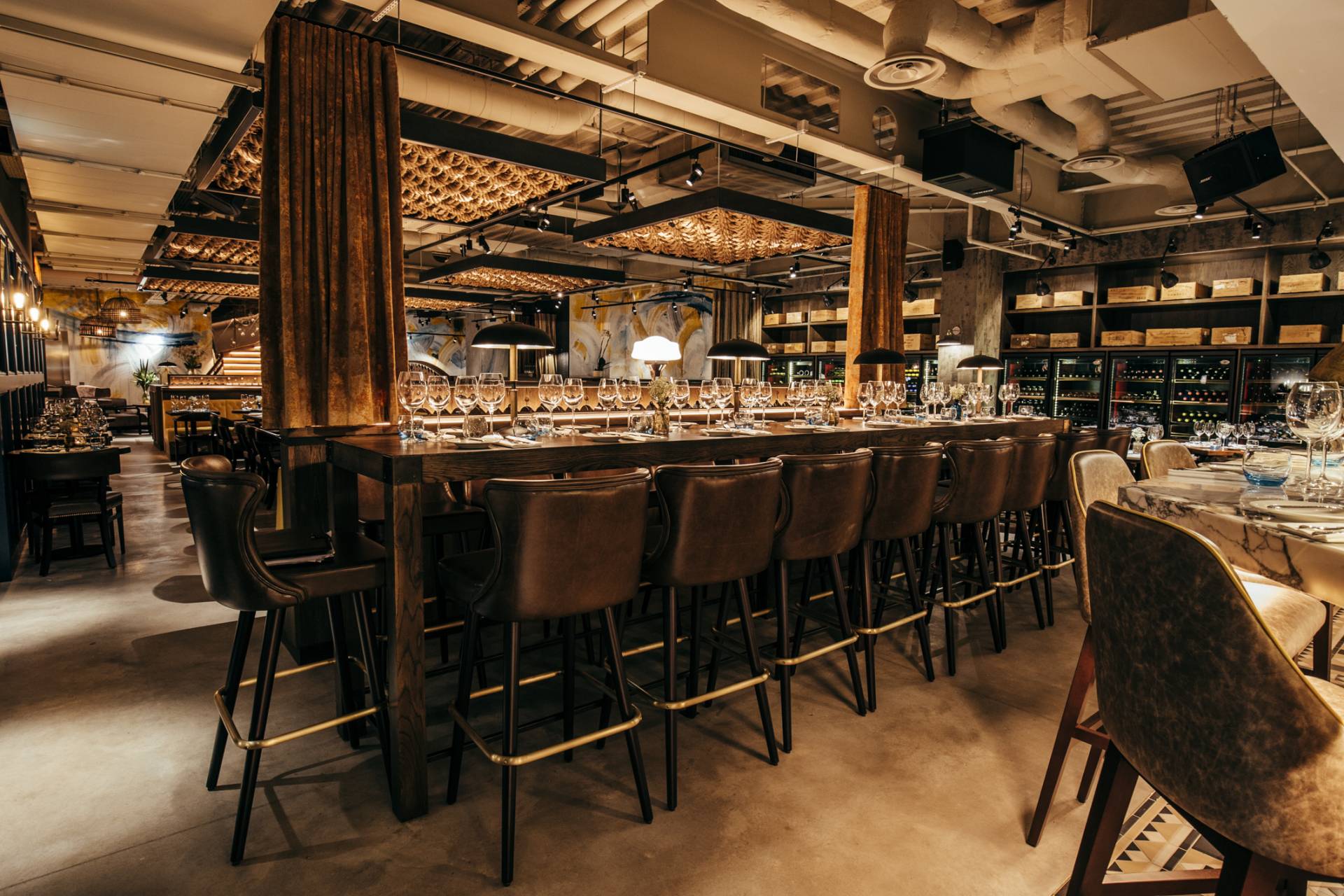 Skipping on the dessert option as we were both thoroughly stuffed from our steak main course, we finished off our bottle of wine and reflected whether or not we would return. Absolutely YES! With the standard of service, the wonderful array of options to suit all budgets, occasions and dining preferences, The Kitty Hawk may not be the cheapest option for a night out however it is guaranteed to leave you with an abundance of brownie points from your fellow diners who will be no doubt impressed. And what if it's the boss you have to impress with a private dining event on a slight budget? Prepare for a pay rise or a promotion!
Need say no more, The Kitty Hawk is ranking high on my list of newly opened restaurants and which this one in particular is a total breath of fresh air for the city.
Get your glad rags on, get a group together and head down to 11, 13 and 14 South Place London for one hell of an awesome night out! I can only imagine that their Christmas party calendar will already being filling up quickly…
Jess G x
Website: www.thekittyhawk.co.uk