Eating at: The Ivy Chelsea Garden, London SW3
Perfect for: Summer soiree's, drinks with friends, casual lunch catch ups & outdoor birthday suppers.
The Ivy Chelsea Garden, one of two siblings to the famed London Ivy restaurant favoured by celebrities, creative minds and any Londoner with a passion for food. The Ivy is more than just a restaurant, it is an institution and features among the culinary greats of the city so when I finally sashayed my way down to the ICG on the King's Road, I already had visions of pure heaven before I even entered.
It has taken me a while to venture down to The Chelsea Ivy Garden. It's not that the journey to Sloane Square has daunted me or the issue I would have in trying to drag my shopaholic self, past Joseph and Jaeger knowing that the £200 dress I so desperately want is out of my price range, it's more so the reputation that the Ivy has for being the opposite of a casual eaterie and I had yet to find an occasion worth the risk of wearing my fanciest frock on the tube.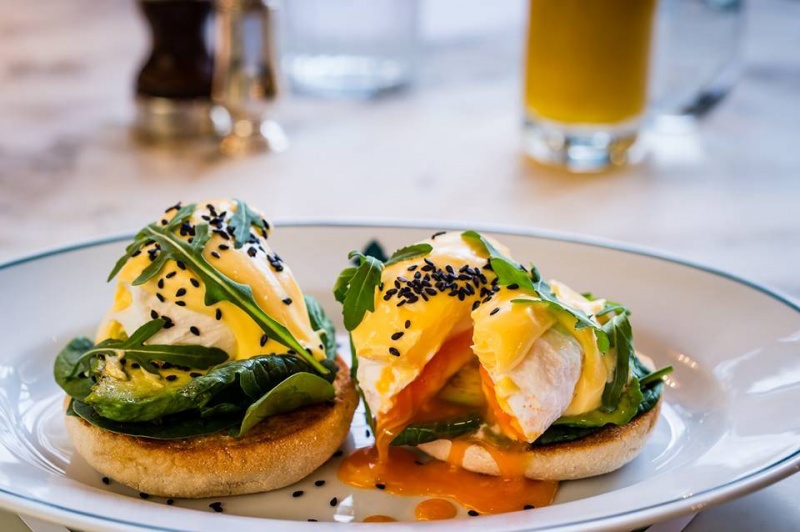 Walking in for the first time you are certainly greeted with opulence and grandeur that smacks you hard in the face in a brilliant way. With a beautiful beyond belief bar area and uber glamourous décor, you can easily imagine the restaurant being booked as a film location for the next James Bond film. You will not want to leave, trust me.
We sat down surrounded by some of London's finest, all dressed smartly for a casual lunch at the ICG. The table settings were beautifully coordinated, the seats comfortable and the lighting perfect. We unfortunately were unable to be seated outside due to the popularity of the outstanding terrace area however we were not completely fussed, we were ravenous!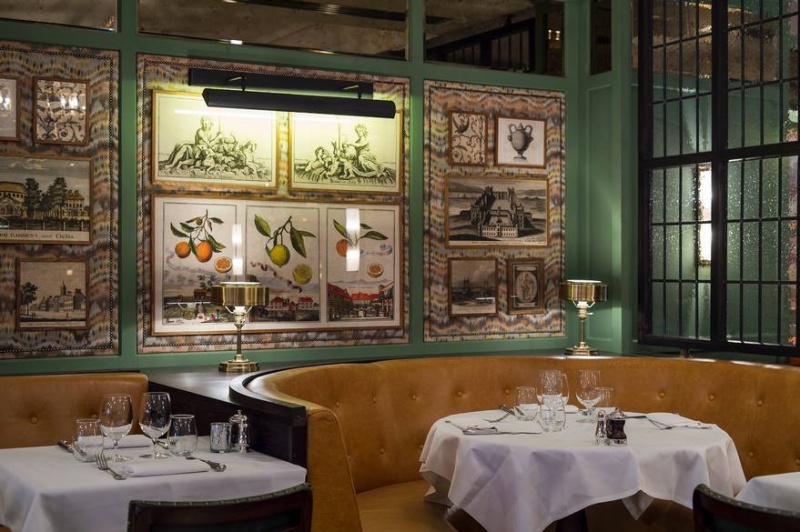 As someone who eats out regularly, the one thing that drives me crazy is when service is slow from the start and asking for a glass of water takes as long as it would do to find a natural spring in London…not a great start. When booking a table at the official Ivy restaurant, you should expect to be treated like Royalty and I am glad to say that service at the ICG was absolutely no different. We had one dedicated waitress who was more than happy to help us with anything requested (even if some of us have particularly awkward tastes…) consistently with a smile on her face. The customer
service industry is notorious for chewing you up and spitting you out with some force and so I applaud anyone who can keep going on a daily basis without have a total breakdown. With a brunch menu that was hard to stay away from I ordered a steak sandwich cooked to order and my guest had eggs and avocado. It was delicious!
Now there isn't much I can say about the food as we only ate one course however what I can say is that the wine is good, the atmosphere is good and the cost of the ICG is certainly something that I was not expecting. Ok so my steak wasn't covered in gold leaf and it wasn't presented to me on a plate made from unicorn tears but I still expected the bill to make my eyes water at the end of the meal considering the reputation of the brand.
My final verdict on the Ivy Chelsea Garden is that walking in for the first time you really expect the best of the best and you 100% get exactly that. What you don't expect however is to then depart not only completely exhausted from the happiness bestowed upon you by the talented chefs in the kitchen but you leave embroiled in a full on love affair with an establishment that you wish you had visited sooner.
Lot's of love,
Jess x
http://theivychelseagarden.com/
020 3301 0300