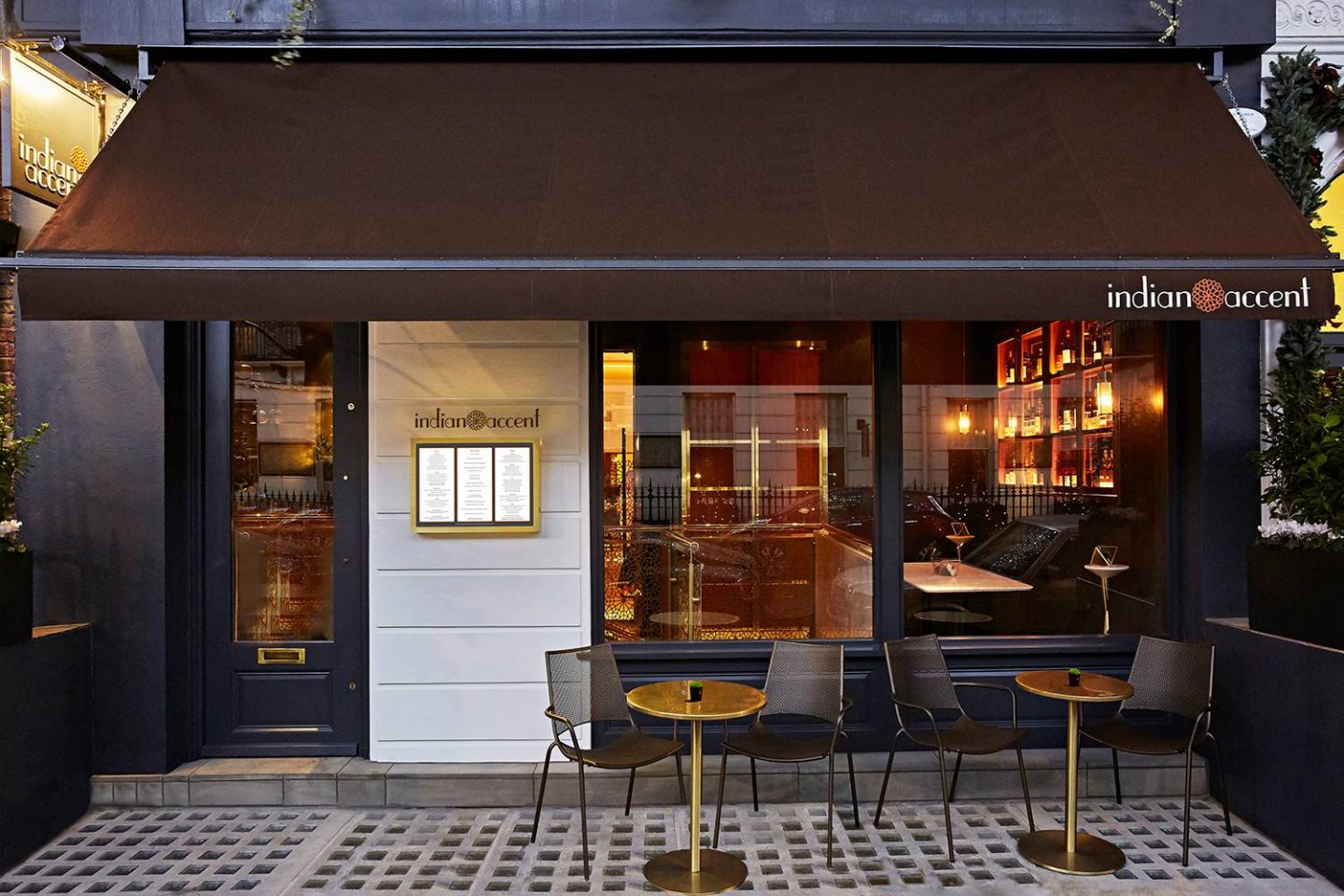 In 2017 Indian Accent opened its doors in Mayfair, spreading its wings beyond it's already established New York and award winning location in New Delhi. With their beautifully curated menus best described as inventive and oozing glamour, Indian Accent marries the flavours and traditions of India with global ingredients and techniques in effortless style.
Back to where it first began, their first location baeed in India is bursting with accolades. Rated the No.1 restaurant in India by TripAdvisor for 2014, 2015, 2016 and 2017 it is also featured in the World's 50 Best Restaurants for 2018 and was awarded the San Pellegrino Best Restaurant Award in India by Asia's 50 Best Restaurants 2018 for the fourth consecutive year. Throw in the fact that Indian Accent is recognised as the number 1 restaurant in India by Condé Nast Traveller and you're left wondering why you haven't been before.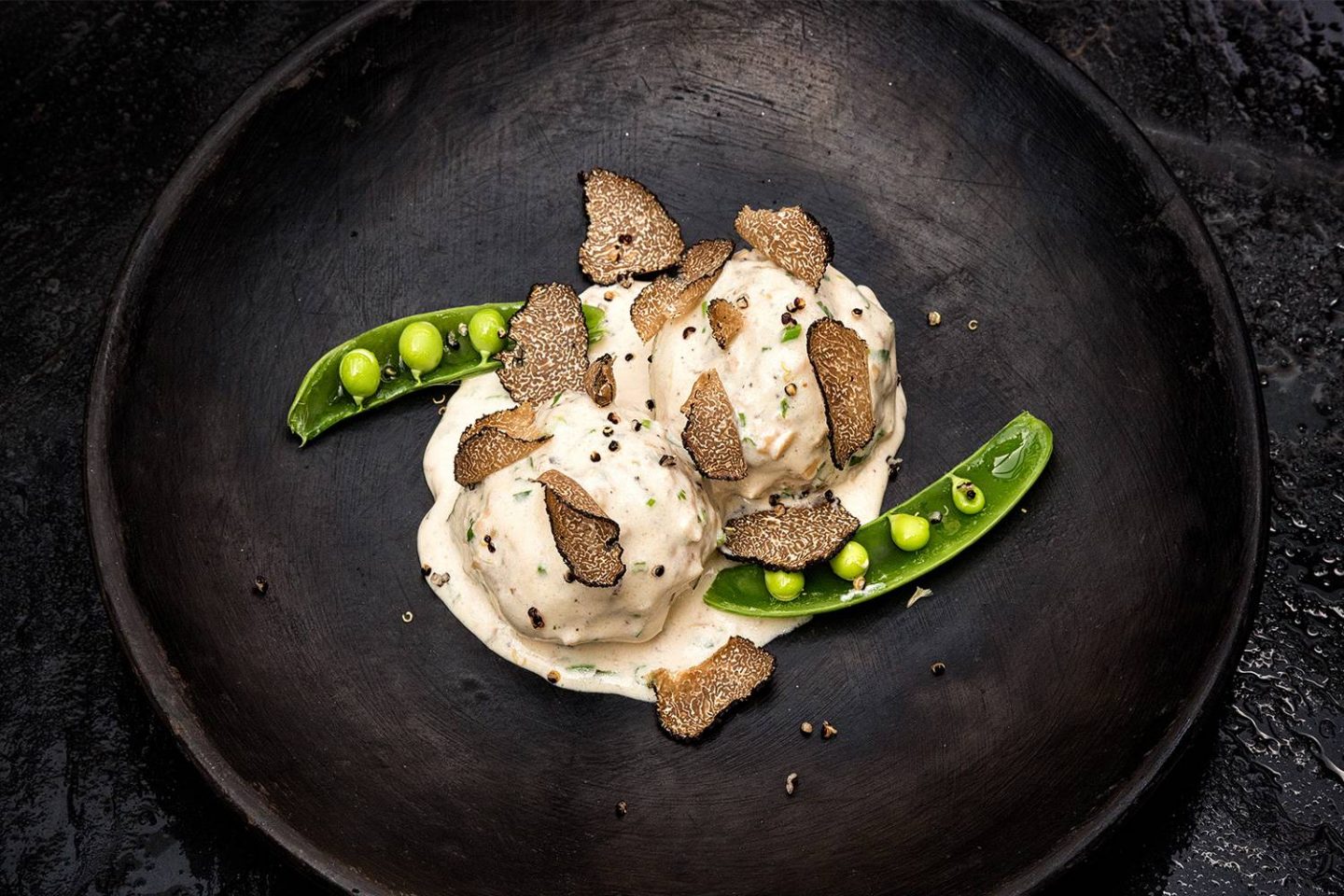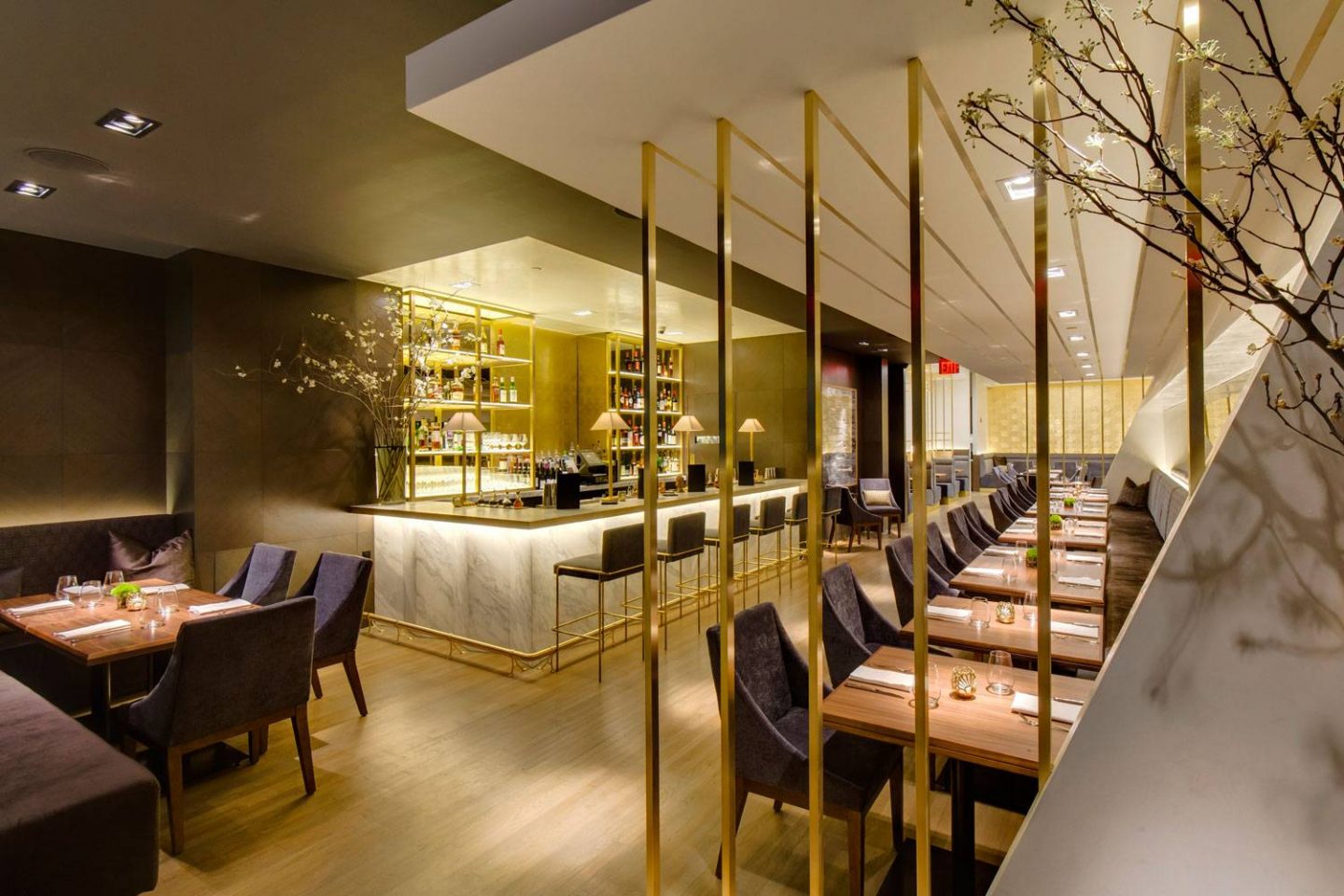 Redefining high-end Indian cuisine, we visited the newly opened venue on Albemarle Street to experience the array of menus, cleverly created by critically acclaimed Chef Manish Mehrotra. Awarded best Chef in India by American Express, Mehrotra has been hailed as the most exciting modern Indian chef in the world today and with his contribution to Indian culture placing his food on the global culinary map, we couldn't wait to get stuck in.
Sat in an emerald green velvet booth surrounded by gold fixtures, Indian Accent is a restaurant suitable for all occasions and group sizes with a menu for every opportunity to dine throughout the day – brunch, pre theatre, express lunch, a la carte and a tasting menu consisting of 9 courses for £85. Feeling extra fancy? You can add the option of a paired wine selection for an additional £70 per person.
With a recommendation on the chefs tasting menu, we braved the 9 courses minus the wine pairing, something we promised ourselves we would return to experience when we had a clear diary the following morning.
TASTING MENU
puchkas, five waters
potato sphere chaat, white pea mash
kashmiri morels, walnut powder, parmesan papad
tofu masala, asparagus, shishito pepper or baked cod amritsari, mint boondi
soy keema, quail egg, lime leaf butter pao or sweet pickle pork ribs, sundried mango, onion seeds
anaar chuski
choice of kulcha served with black dairy dal, wasabi yoghurt
spinach saag kofta, quinoa pulao, summer peas salan or chicken malai tikka, green chilli cream, sugar snap peas, summer truffle
makhan malai, saffron milk, rose petal jaggery brittle, almonds
doda barfi treacle tart, vanilla bean ice cream
A miniature blue cheese naan for our amuse bouche, street style inspired nibbles involving spiced waters, truffle infused sauces, a chicken curry experience we could never have imagined would even be possible and desserts with mango, cardomom and summer berries we wish we knew how to recreate. A tasting menu consisting of precisely executed and imaginative dishes, characterised by seasonal flavours and global ingredients in exciting combinations makes this an unforgettable menu.
If there is an Indian restaurant that can rival the Indian Accent experience, we are yet to find it. Perfect for your bosses client dinners, team meetings, Christmas parties and generally any excuse you can find to go out for something to eat, Indian Accent has our full attention when it comes to Indian dining in Mayfair.
Visit Indian Accent here
Address: 16 Albemarle Street, London, W1S 4HW
Telephone: 020 7629 9802
Reservations here