Eating at: Fatt Pundit, Soho London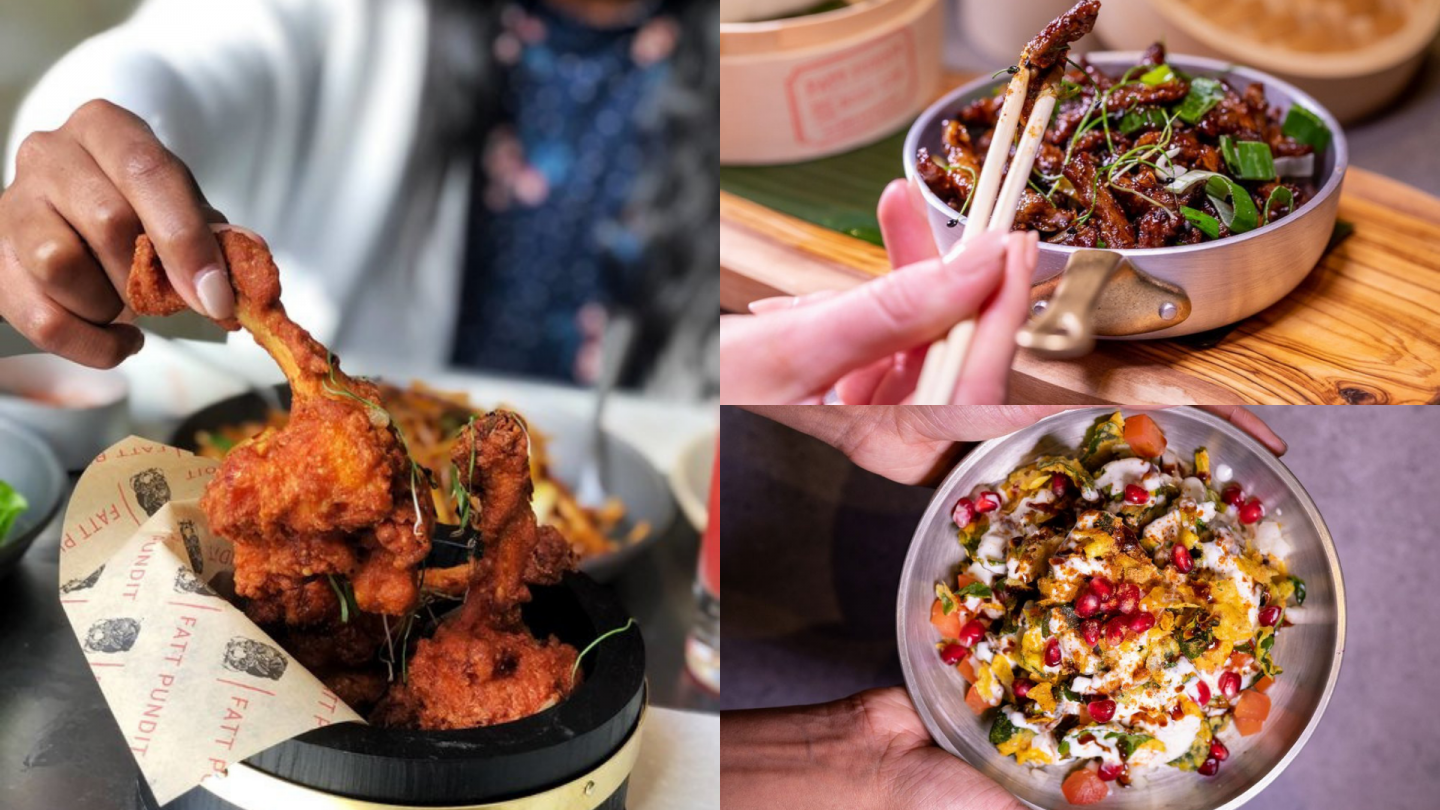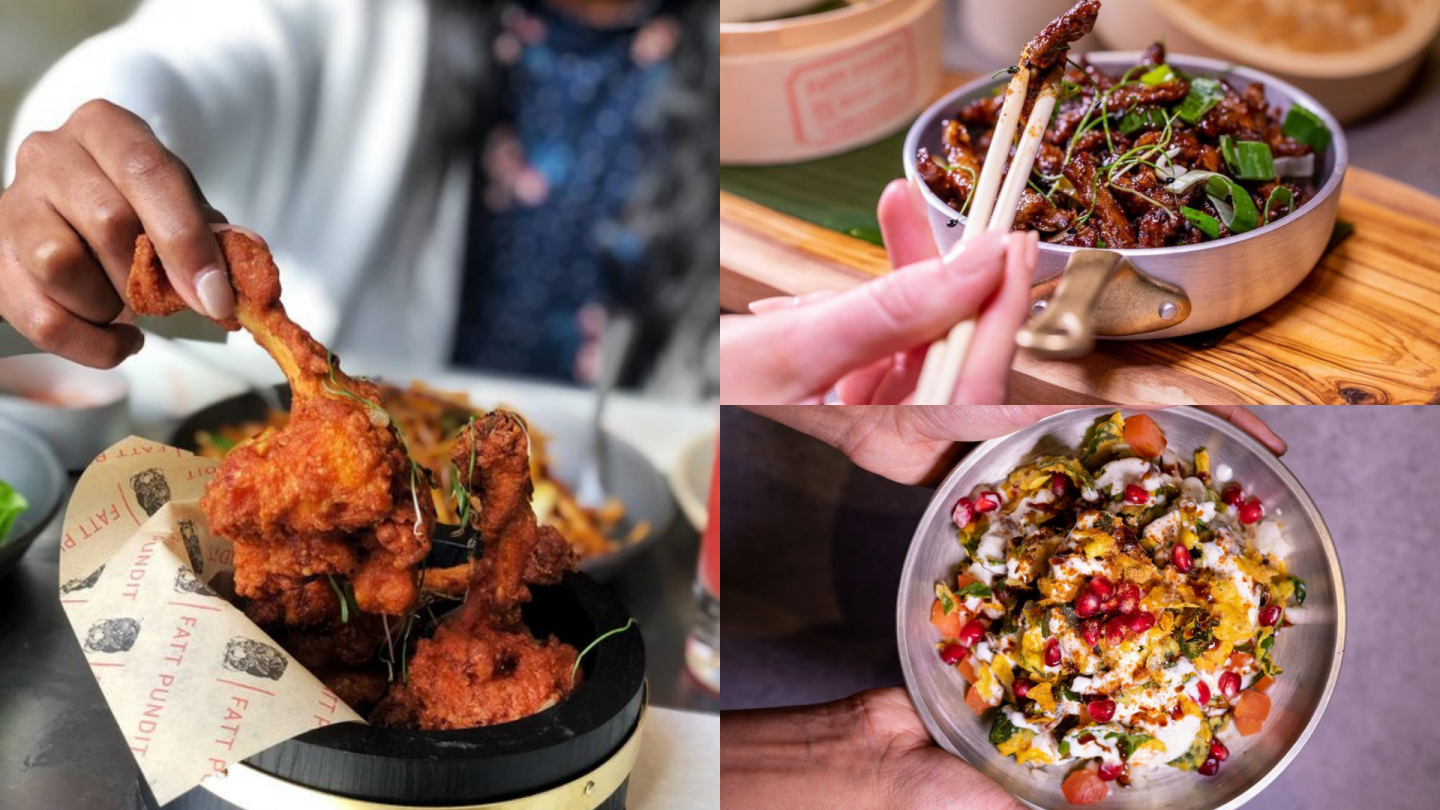 Newly opened for 2019 in the heart of London's hustle and bustle, Fatt Pundit sits tucked away on Berwick Street in the lively and fast paced Soho. With an identity originating from Kolkata, their menu is a spot on example of Indo Chinese cuisine – a blend of traditional Chinese cooking techniques with Indian flavours.
Focusing on delivering exceptional food from a humble selection, the team concentrate on four core areas – 'Momo's', 'Veg', 'Seafood', 'Meat, Game + Poultry'. The cocktail menu is equally as modest in size and on arrival to what we now consider as Soho's hidden treasure, we were excited to throw ourselves into the full Indo Chinese Fatt Pundit experience.
The restaurant interior is heavily influenced by Tangra, Kolkata's Chinatown. Featuring exposed concrete walls with highlights of red and blue that represent the street signs of the area combined with interesting art dotted modestly around the restaurant.
So what took our fancy and did we receive any recommendations?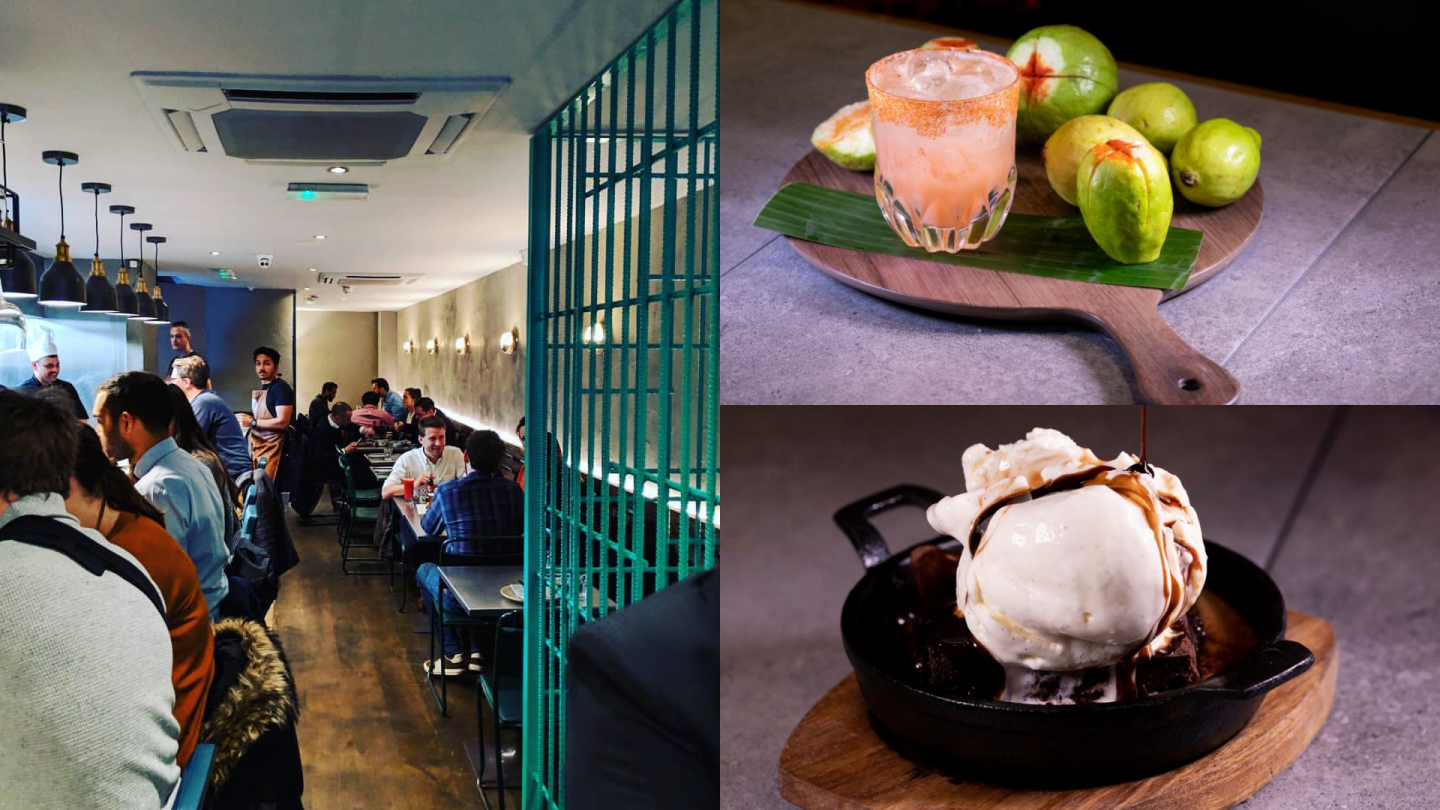 Starting the evening off with two cocktails (Guava Chilli Sour – himalayan salt, red chilli rim, ginger beer & tequila, Mango Schezuan Crush – Alphonso mango, szechuan syrup & tequila) we were guided through the menu by the team who were knowledgeable and passionate on what the kitchen team had to offer.
What we ate…
Chicken MOMO – soy, garlic, spring onions
Goat MOMO – garam masala, cardamom, ginger
Crackling Spinach – Sweet yogurt ,date & plum sauce, pomegranate
Lollypop Chicken – Spicy + crispy chicken wings served with Szechuan chutney
Barrah Lamb Chops with Black Bean Dust – Stone flower masala rub, charred to perfection
Rabbit Wontons – smoked garlic, black bean, chilli oil
Pak Choy
Bing Bread
Sizzling Brownie with vanilla ice cream
Standout menu items? The spinach is one of the most memorable plates we have ever eaten in London and food wise, is the reason we would return. The Lollypop Chicken was a close second and is a must try for those who love the thought of chicken tikka with a twist. For chocaholics, the sizzling brownie is a showstopper and the perfect end to what was an incredible evening.
We were absolutely blown away by the staff, the venue, the food, cocktails and the overall experience. If you're a regular in the Soho area, missing out on the Fatt Pundit experience is a mistake you can't afford to make.
FURTHER DETAILS
Address: 77 Berwick St, Soho, London W1F 8TH | Phone: 020 7287 7900
Website: http://www.fattpundit.co.uk
Private dining room? No but the lower ground of the restaurant can be hired for semi exclusive use.
Who can they cater for? Everyone! Vegans welcome and all food Halal.