How To Start 2023 As The Best Version Of Yourself
New year new you? We call bull on that! Instead of getting caught up in the hype of how to transform into something or someone completely different (wave goodbye to the self inflicted January blues), we want you to focus your energy into developing your existing skillset and use tools already out there not to 'change' you but help you to feel more confident in who you are right now.
Unsure where to start? Here are two easy ways that we can help you develop your existing self…
Get Organised With The Happy Notes Co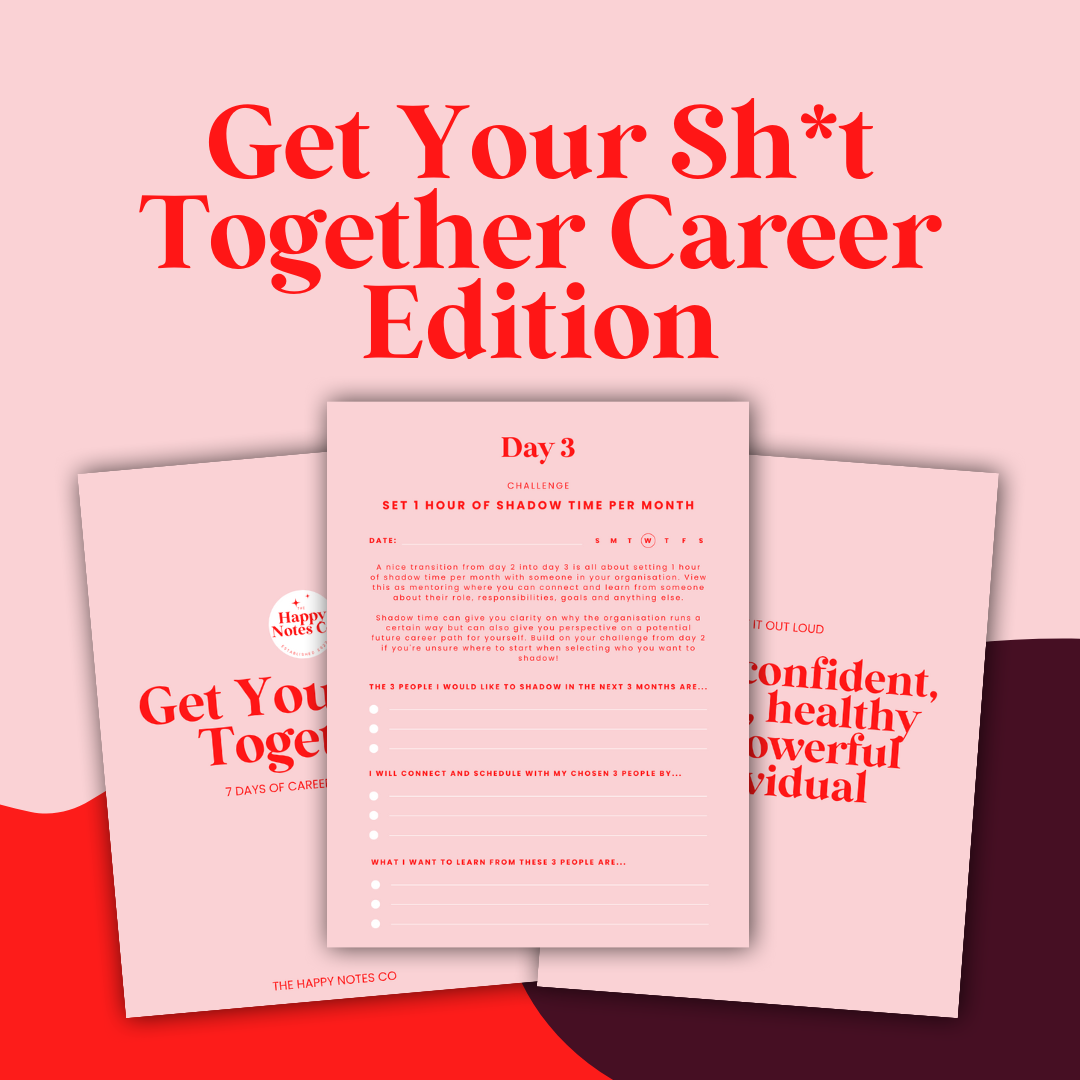 Created by our Founder Jess in 2022 The Happy Notes Co is dedicated to giving you exclusive access to premium digital stationery to get you organised, keep you motivated and love every second of what you do. With 2 digital documents immediately available – the 'Get Sh*t Done' monthly digital planner and the 'Get Your Sh*t Together' 7 day career challenge guide, there is no better way to start your new year than with The Happy Notes Co!
Includes 1 full monthly planner which can be used throughout the year for any month. Great for those who want to start getting more organised and inspired immediately.
• Monthly budget planner and SMART goal planner with weekly positive affirmations
• Daily planner with hourly to-do list and priority planner to keep on top of your most important tasks, a hydration tracker and gratitude practice area
• Daily quotes to boost productivity and inspiration to keep you going when you start to feel low!
• Weekly check ins to track your recent wins and achievements from that week, emotion tracker and round up of your most successful interactions
• Monthly achievement tracker to review all your wins and achievements from that month and milestone tracker.
The one document that has everything you need to help you stay organised and on track with your work/life balance.
The Get Your Sh*t Together 7 Day Career Challenge Guide (click here to download) includes:
1 full week of easy to focus on career building challenges which can be used throughout the year for any week. Great for those who want to start building their confidence, get clarity on what they ACTUALLY want to do, grow their professional network and more!

You'll have access to daily positive affirmations and 7 challenges to make IMMEDIATE impact to your career and life teaching you how to –
• Challenge 1: LEARN HOW TO IDENTIFY YOUR PROFESSIONAL VALUES
• Challenge 2: LEARN HOW TO INTRODUCE YOURSELF TO 3 NEW PEOPLE
• Challenge 3: LEARN HOW TO SET 1 HOUR OF SHADOW TIME PER MONTH
• Challenge 4: LEARN HOW TO VOLUNTEER FOR A NEW PROJECT
• Challenge 5: LEARN HOW TO JOIN A NEW MEETING
• Challenge 6: LEARN HOW TO SET 3 GOALS TO ACHIEVE IN THE NEXT 3 MONTHS
• Challenge 7: LEARN HOW TO SET YOUR INTENTIONS FOR THE FOLLOWING WEEK
• A weekly check in to track your recent wins and achievements from that week, emotion tracker and round up of your most successful interactions
Visit The Happy Notes Co here to browse the full library of documents available to you.

Create A Career Plan With The Assistant Room Membership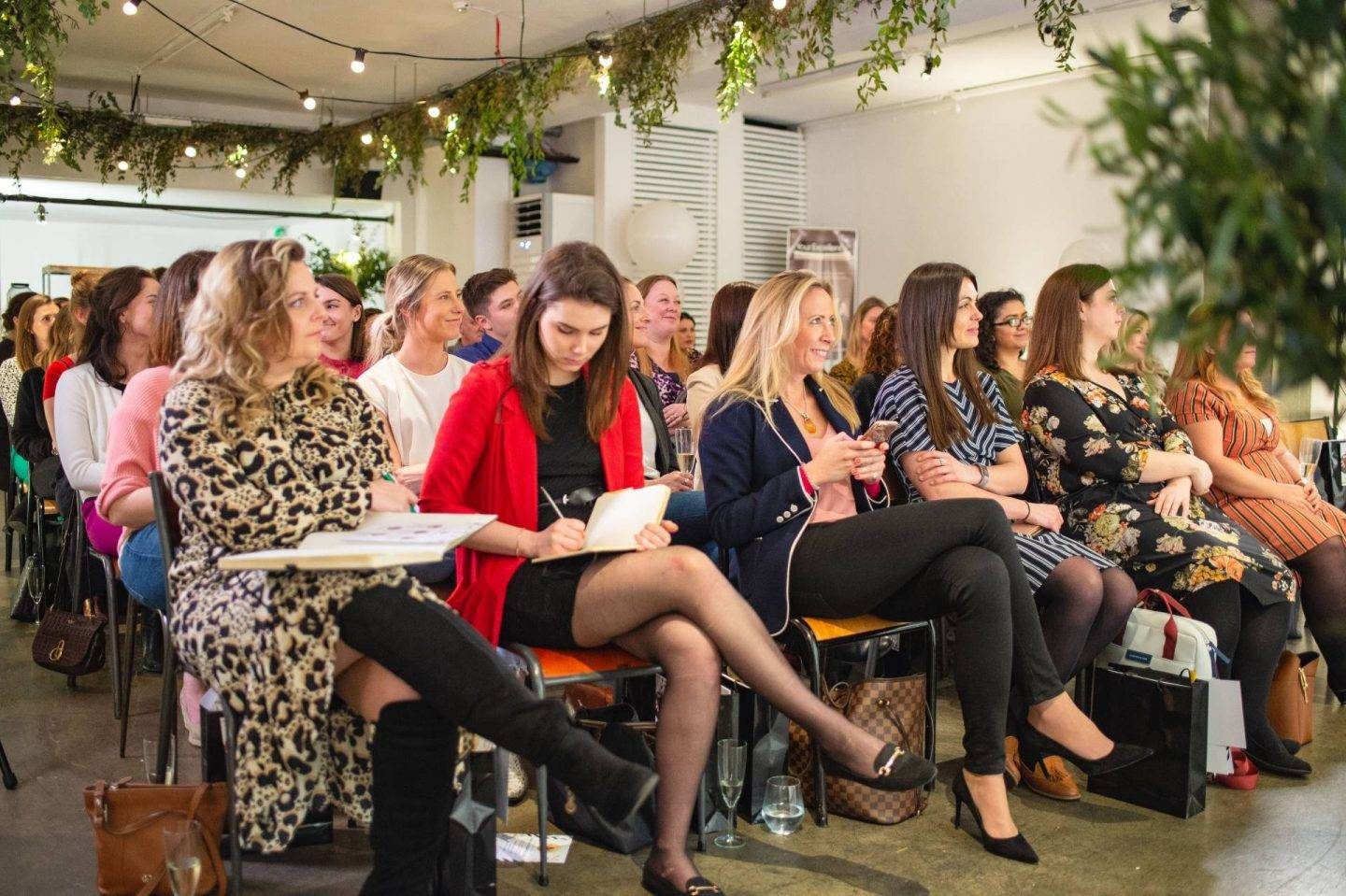 Come on over and join the most popular online community for Personal and Executive Assistants anywhere in the world. You can explore the membership by clicking here.
Supercharge your skillset and connect with other members from over 12 different countries. Attend exclusive online and in-person learning and development masterclasses lead by experts and member only networking events. Create the career you have always wanted and grow your confidence to be the best business support professional possible.
So what do some of our existing members say?
The Assistant Room Membership is a must for any assistant wanting to consistently develop their technical and emotional skills in order to provide the best support possible to their Exec. The learning and development, the social events and the digital resources are the perfect combination and the support I constantly receive as a Rising Star from The Assistant Room and the other members is outstanding.– Emily EA in Property, London
I have been a part of networks and communities for the Business Support profession throughout my entire career but none have ever come close to The Assistant Room. I will be eternally grateful for the dedication showed by the TAR team into creating what is a stand out platform and in my opinion, the best resource in the world available to admins at any stage in their career.– Simon PA in Finance, New York
I have always relied on The Assistant Room to help me maintain a positive outlook in my career, I finally feel supported by people who understand the pressures of being an assistant and I could not live without the reliable information and resources created by Jess and her team to help me excel in my role.– Rosie EA in Tech, London
Explore the membership by clicking here – you can also schedule a call with our membership team to find out more!