A Haven in Hong Kong: The Grand Hyatt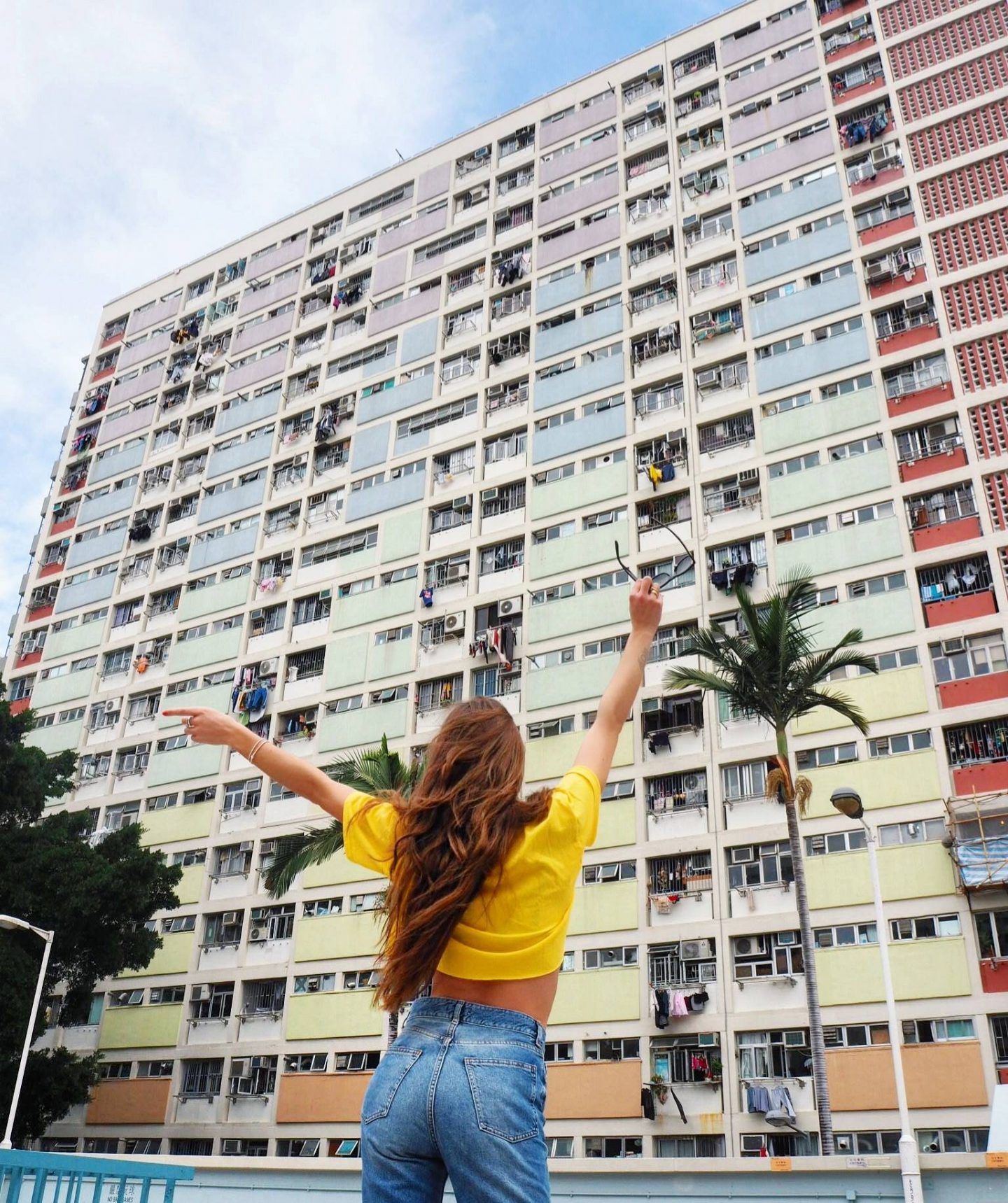 My first adventure of 2018 took me to the remarkable city of Hong Kong, in south-eastern China. It was my first trip to this side of the world, and it was a pit stop before my next leg on to The Philippines. (And what a pit stop it was!) Let me start by telling you a funny story about my arrival in Hong Kong, when I realised I hadn't packed any clothes suitable for city exploring, all I had was bikinis and kaftans, not ideal in a city of 16 degrees Celsius! It was still chilly, (I know what a doughnut), so I did a quick google search and found there was an abundance of luxury designer stores not so far away, so off I went to Gucci to be kitted out for my few days of exploring I had coming up, (kidding) I ended up in H&M, and for the first time ever purchased a pair of jeans I totally loved (who knew H&M jeans fitted so well). Anyway, so once the dilemma of outfits was sorted I was able to head to the hotel I was going to call home for a few days, The Grand Hyatt Hong Kong. (I wish it was my home I tell you that for nothing)!
In a nutshell…
The Grand Hyatt Hong Kong is a luxury hotel located on the waterfront of Hong Kong Island in Wan Chai, with outstanding views of the Victoria Harbour and Central skyline. With 542 luxurious rooms and suites (including two Presidential Suites which are among the largest in Hong Kong), 10 world class restaurants and bars, with an extensive range of leisure and spa facilities, including an outdoor heated pool with waterfall, surrounded by lush trees, a sauna overlooking the harbour, two tennis courts, a squash court, a simulated golf driving range, a jogging track and 24-hour fitness studios (I know, absolute goals). The hotel is designed to embody the glamour of luxury travel, with art-deco interior and attention to detail being the best I have ever seen. The Grand Hyatt Hong Kong was a something out of a fairy tale. I felt like a princess there!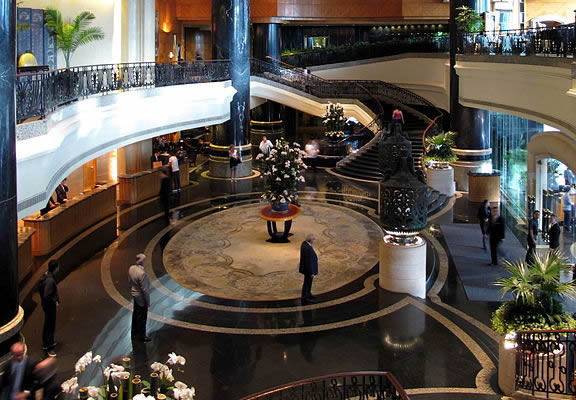 First impressions are everything…
On arrival I was greeted by two very lovely and accommodating doorman to take my luggage from me and as I headed in to the lobby's three storey high ceiling I am pretty sure my jaw dropped to the floor, and all I could say was "this place is insanely stunning". The décor and grand marble pillars with indoor water features reminded me of being on a luxurious cruise. Checking in was a breeze, they knew who I was and all details of my stay, it felt like I was an old friend returning, (might be worth mentioning how friendly all the staff were too) and within minutes I was whisked to the 26th floor and opening the door to my suite! (This is when, I knew I was going to love it here).
The 'suite' life…
If I thought my jaw dropped on entering the lobby, I am not sure what happened when I walked in to this magnificent suite (yes a suite, wahoo, so big yet so cosy). A panoramic view of Victoria Harbour spreading from the bedroom, through to the living room and to the end of the dining room area, it was spectacular. The spaciousness in the suite made me want to shout "there's so much room for activities" (quoting Step Brothers for those that don't know, great movie). The open plan bathroom meant that I could bathe in the gigantic open bathtub and watch a movie either on the TV designated for the bath or the plasma in the bedroom, or even from the walk in wet room (there was also another TV in the living room fyi). It was basically "bigger than the Blue Banana", and came with everything you could possibly think of to make the stay as AWESOME as possible. Now most bathrooms have the obligatory body wash, shampoo and conditioner (usually 1 bottle that does all 3), but the Grand Hyatt provided way more than the norm, I am talking 2 toilets for starters, (I used a different one each day #overshare), toothbrush with toothpaste, mouthwash and floss, body scrub (as well as body wash), shampoo (a separate conditioner of course), hair bobbles with brush, hair dryer (as well curling/straightening tongs), a gazillion fluffy towels, dressing gown, makeup remover, nail polish (and remover) and the list continues… no joke it really did! So without boring you with all the wonderful things the suite at the Grand Hyatt had to offer, I have been debating on whether or not to share this little thing, but it was just so amazing I have to do it – So in each toilet (please note they are separated by doors to each room and the main bathroom), there were these closed wooden boxes, and me being nosey, opened it to find extra toilet role, period supplies (soz lads) and bottom wipes (soz again), but I had to share because I legit just loved this element and to think of the thought process behind this little black box made me chuckle!
Another little thing I wanted to share about the level of service provided, was that when I wanted to make a cup of tea, I noticed the tea cup was so small it would only give me a couple sips (for a tea lover this is not ok), so I called room service to be greeted by "Hello Miss Alex" (loved this) and asked for a giant tea cup, within about 2 minutes the doorbell rings (I know, again how awesome there's a doorbell) and the man gives me a perfect size tea cup and saucer for me to make my tea. You can take the girl out of England but you can't take England out of the girl hey?!
Food glorious food…
The breakfast… was out of this world! The first thing to hit me as I waslked in to the Grand Café for the breakfast buffet were the delicious smells, it was like you could eat the air it smelt that good! There were had chilled fridges galore of fresh fruit, veg, yoghurts, juices and home-grown wheat grass. Home made pancakes and waffles with an insane choice of toppings. I was in my element having home made waffles with fruit every morning! Don't you love it in hotels when they cook it in front of you, I love seeing that! Of course, there was the choice of eggs anyway you like, various fresh fish and meat platters and all that jazz and more. But being in China, I needed to try authentic cuisine, and after doing so, it makes me never want to order a take-away again because I now know how it's supposed to taste, absolutely divine, melt in your mouth type food (I wish I could attach a link here for you to taste it, but technology hasn't quite got there yet). One Harbour Road, just one of the many restaurants at Grand Hyatt Hong Kong, an authentic Cantonese cuisine, with magnificent views of the breath taking Victoria Harbour, named the best Chinese Restaurant in Hong Kong was definitely a highlight of my trip!
Time to relax…
Plateau Spa is a private and secluded sanctuary tucked away from the vibrant city on the 11th floor of the Grand Hyatt Hong Kong, this place is a true hidden gem. There are over 60 spa treatments to choose from, with various 60-minute body sugar, salt or mineral scrubs to reflexology massages, tension relief massages and all over body massages. The spa even has a salon offering waxing treatments (just in case you forgot to do your legs before holibops). Plateau Spa also has over 14 different facial treatments to pick from. I wanted every treatment possible, especially after an 11-hour flight, the spa was an absolute Zen zone, and followed with a dip in the outdoor heated pool overlooking the city. It was just what I needed to kick start my 3-week travels.
The verdict…
If you're travelling to Hong Kong, you need to stay at the Grand Hyatt, it doesn't have to be a suite of course, they're standard rooms are just as glamorous and cosy, I promise you that. But even just a visit for a drink and dinner, is totally worth it I promise, for the views over the harbour alone! All in all, my stay here was in every way perfect, I didn't have one thing to complain about (and for me that's saying something). I have never stayed somewhere as AAAMAZINGGG as this, and I am truly grateful that my work allows me to experience such beautiful cities and stay in some of the most prestigious hotels across the world. Fun fact time: It's sort of mandatory that I will order room service one night when I stay somewhere, just to say I ate in bed (something I would never do at home), I think the Grand Hyatt was the best place I have ever done this, I ordered more pizza than sense and laid in a bed fit for a queen with unlimited movies on demand (including Disney) and mini bar snacks!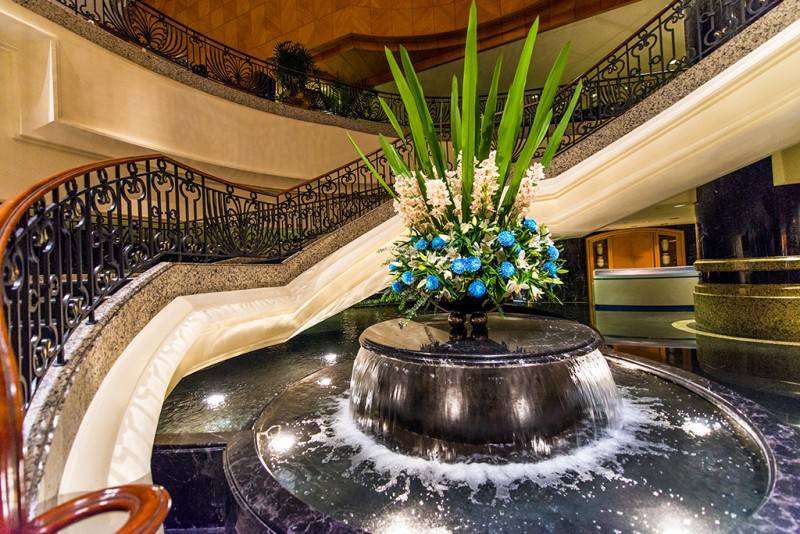 The hotel is a 10-minute walk from the MTR Station and five minutes from the Star Ferry for Tsim Sha Tsui island (and also a great way to watch one of the most incredible light shows ever). You can be the tourist I know you want to be in minutes, and immerse yourself into the heart of the busy city, the hustle and bustle, the tall shiny illuminated buildings, and the abundance of multicoloured signage, the smells of street food, and the noises of horns and chatter of humans. A city well worth a visit, and a place I am itching to get more of!
Travel is to live, and I live to travel!
Lots of love, Alex x