PA Diaries: Stuart Martin, OLIVER Agency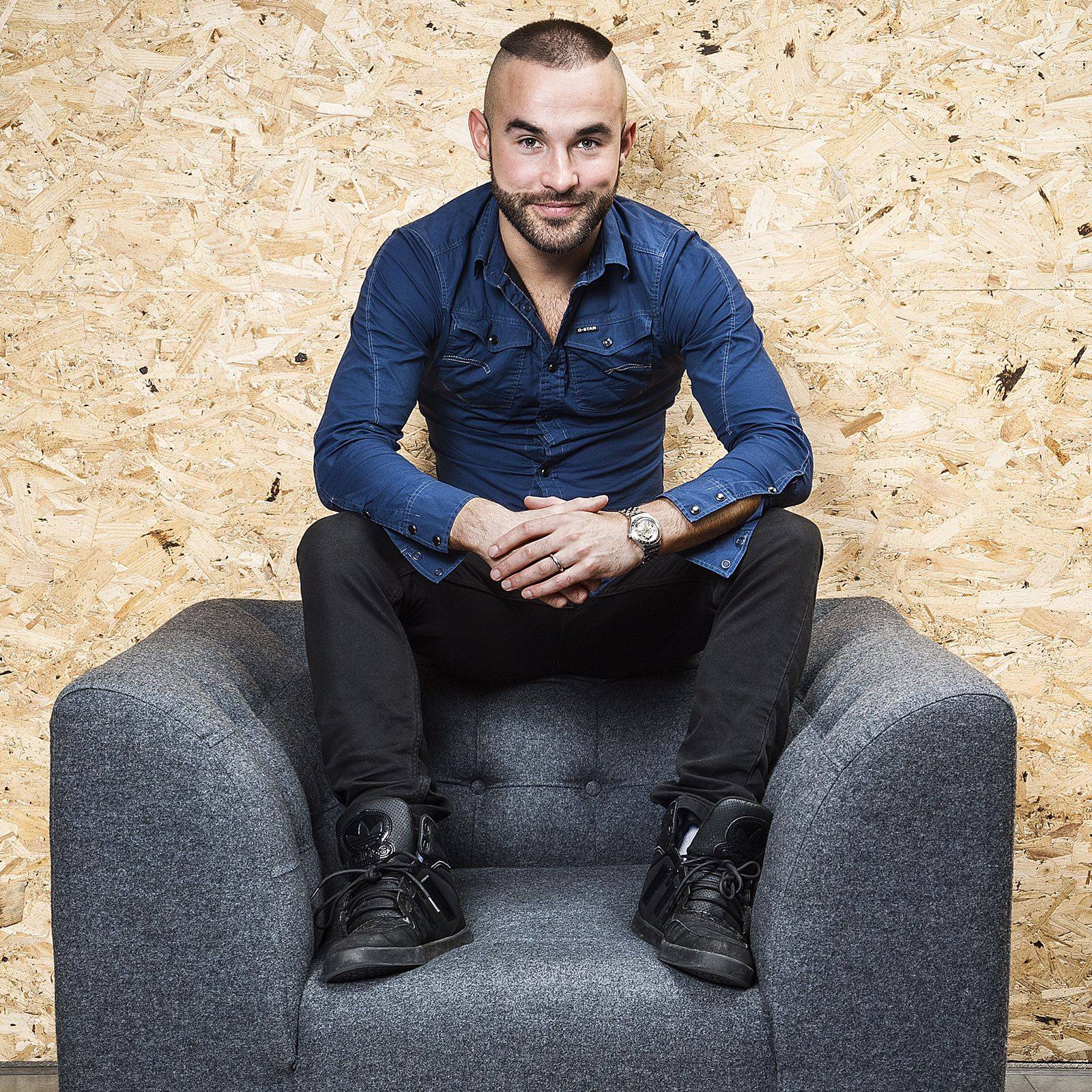 Think you really know what it takes to get to the top on the PA world? Think again! There are times in life when you are unexpectedly blown away by the drive, ambition and talent that one person possesses and the extreme resilience they have in making the impossible possible.
Meet Stuart, PA to Group UK CEO at OLIVER Agency and officially one of the most hard working people I have ever met. Not only has he gone from strength to strength in the PA world, making not just waves but tsunamis, Stuart is the reason that none of us should give up in trying to achieve our dreams.
Grab a cup of coffee, put your notepad down and read the words of wisdom from a unintentionally incredible human being.
---
TAR: Hey Stuart, how are you?! It's been a tough week in London with the Westminster attack. I hope you were able to keep safe!
SM: I was actually at AdWeek Europe with my boss when it happened. We were in Piccadilly so not too far away. She was speaking about "the rise of the in-house agency". I saw it on the news but decided not to tell her until after her session so it didn't distract her.
The company I work for has a very unique business model where we build dedicated agencies inside our clients worlds. It's something that has caught the attention of the wider agency world who are now a little fascinated by it.
TAR: What a unique concept, no wonder everyone is fascinated by the company. So give us a bit of background with regards to your career history. I know that you have always been in the creative sector whether that's marketing or in fashion. Your CV is pretty impressive!
SM: So…. I have been a PA/EA for a decade, it's scary when I think about that! I was originally destined to go to University of Surrey to study computer science. I had a few months to kill until the course started so I decided to seek out work in an industry which I thought I would like. I found myself joining a digital marketing agency called Spannerworks. I was number 34 to join. It again was a company that was riding the internet wave and doing something unique. It provided search engine optimisation for clients who wanted to be #1 on Google when searching. It was very much an in-demand requirement because quite often people only click on the first few things that come up in search. They were also one of the first companies who were preaching the importance of social media and how it would be the next big thing.
I'm secretly a big technology geek so both the company and industry seemed like the perfect fit.
TAR: So a complete fluke that you found yourself in the position you are in today!
SM: Indeed. Shortly after joining, they wanted to nurture the skill-sets that I didn't realise I actually had; Attention to detail, building dynamic relationships, understanding people's needs and my love of organising. They asked me how I would feel about looking after their Chief Client Officer and their Chief Operating Officer. Both were incredibly different.
One of them was one of the Founders, incredibly laid back and never had a PA before – it was my chance to shine and show him how to utilise me like booking train tickets, untangling his diary etc so that he could focus on more important things. The other was very much used to PA support, having recently joined from the media world but had never had a male PA before.
A couple of months later I was pulled into the CEO's office. He was aware that I was planning on going to University. He explained to me that the company was going to be sold and he felt it was in my best interests to stay as I would become a shareholder if I remained with the company. He convinced me to stay.
The company was purchased by iCrossing. My line manager at the time was the Office Manager who was also the PA support for the CEO. She told me that she was going to be going on maternity leave in about 6 months time and would be coming back to a different role in HR. She wanted me to shadow her so that when she left, I would jump into her shoes. It was a rocket-start way to learn. The company was growing rapidly, we now had 100 people in the office and I took on the mantle of Office Management and PA to the CEO as well as juggling a front of house role. Looking back on it now I'm not entirely sure how I managed it but the company were so supportive in allowing my role to organically evolve.
We were growing fast and as my line manager was leaving, she handed me the almighty challenge of our office relocation. We were due to move into a shiny new office that was being built for us. I took on the responsibility of making sure this went seamlessly. A huge task for a twenty year old at the time. I had to learn how to manage the relationship with the contractors fitting out our office, deal with the dilapidation of our old office, work with Architects to make sure everything was going to plan and after moving in, continue the defects conversation for another year. It was one of those situations where you are thrown in at the deep end and you either sink or swim. The contractors, architects and my CEO were incredibly supportive and helped me whenever I needed it. It was a huge learning curve for me and great experience.
After 4 years at the company, I was given the opportunity to transfer to New York to become an Office Manager / PA in iCrossing's New York office. My CEO informed the UK office, I had accommodation organised in Manhattan and we thought everything was in place. However, the US HR team overlooked a very important detail. They assumed I had a degree, not realising I joined the company at 18 and opted to remain as a shareholder instead of pursuing a degree.
To get offered a Visa without a degree is typically very difficult. There are of course other options that could have been looked into but my CEO informed me that the company was due to go through yet another acquisition and to try and bend any Visa rules just wouldn't be possible. I was devastated. My CEO had to let everyone know I wasn't going – it was a little heartbreaking. They gave me a pay rise to apologise and we were just opening a small office in London so I started going up once a week to manage things.
My CEO could see I was ready for more but there just wasn't that 'next' opportunity for me within the company. He suggested it was time I look at a career in London. Leaving a company after five years was like leaving home all over again. It felt very strange but I knew I had to do it if I wanted to further my career.
So I moved to the big smoke!
I had just turned twenty two, I was signed up to a number of recruitment agencies and to be perfectly honest all I knew was I wanted to be a PA. I made one rule to myself; only work in a company where I can sit in the company meeting and be interested by what the company does. I had just left a company filled with incredibly talented and fun people, offering an interesting product and I knew I wanted to a similar dynamic.
I got a job interview for a PR agency called Slam. They were a boutique consumer PR agency who worked with clients like Beats By Dr Dre and Russian Standard Vodka. I was interviewing to look after their Global MD and two minutes into the interview, I knew I wanted to work for her. She had an electric personality. She seemed to always be on move at a great pace like a whirlwind with a very strong powerful personality. I really liked her.
'I fell into this line of work by accident but now couldn't ever see myself doing anything else.'
I spent the next year learning how to look after someone incredibly fast paced, managing an ever changing diary, flying her all over the world, ensuring she got home at a reasonable time to see her newborn and we built a wonderful working relationship together. She then informed me that she would be leaving, she was being poached by M&C Saatchi to set up their new PR division. She tried to take me with her but obviously Slam's owners were not very keen to allow that as they were a little upset with her sudden departure. So to make things difficult for her, they said she would be unable to hire me for 6 months and hold her to our contractual obligations.
I was made redundant due to her departure which was stressful to say the least but she assured me in 6 months, all would be back to normal. I landed myself a lovely 6 month contract at L'Oréal! I was to look after the General Manager of Yves Saint Laurent and Giorgio Armani cosmetics. Think Devil Wears Prada. The only difference was it was in cosmetics instead of fashion.
I was honest from day one that I didn't know anything about cosmetics. My boss at the time liked that I didn't but was willing to learn. Her PA was on a sabbatical traveling around the world and I was there to keep her seat warm until she returned. My new boss had never had a male PA before and instantly began to like it. She was a force to be reckoned with in the office – glamorously terrifying but I really liked her! She was spontaneous, unpredictable and often set me challenges with the expectation to fail, just to see if I could do it.
She was renowned for losing her mobile phone. On a particular occasion she left one in a taxi in Paris whilst visiting L'Oréal HQ. She phoned me up telling me she would be back home in 5 hours and expected a mobile phone with all of her lost data on it, waiting for her at her home in Chiswick. It was asking the impossible. I spoke to the IT team and stressed how I needed a new phone for her. They were saying a couple of days and I had to convince them that I needed a replacement today with all of her old data. I finally charmed a phone out of them and jumped in a taxi to Chiswick and dropped it off with about 20 minutes to spare. I still remember her face the next day when I came in. She couldn't believe I had managed it.
L'Oréal was great. They were always having sales on the different floors of any old stock, everyone socialised at the cafeteria on the 7th floor and there was a real buzz within the company. As my contract was coming to an end I was genuinely quite sad to be leaving. My boss didn't want her old PA to come back but sadly it wasn't my job to keep!
So – I got in touch with my old boss and was gutted to hear that they didn't have the budget for a PA yet so I would have to search for another opportunity. As luck would have it, M&C Saatchi's competitor Saatchi & Saatchi were looking for an EA! I then joined to look after their Global Brand Director of Proctor and Gamble. Still to this day, she is the most wonderful human being I have ever had the opportunity of looking after.
Her role involved flying all over the world every week so my role was incredibly travel focused and I spent lots of my time setting up conference calls, pulling together PowerPoint presentations for her and really focusing on taking out the day to day stress from her life.
A good EA is able to blend both business and personal needs. I started coordinating personal elements for her so that she didn't have to think about things such as hairdresser appointments, organising dinners with friends and even looking after her children when they came into the office.
So I was at Saatchi & Saatchi, I was looking after someone wonderful, the company culture was great, they even had their own pub!
I was there a year and built an amazing relationship with my boss. I think one day got a call out of the blue from a recruiter – they told me about an opportunity at M&C Saatchi (the same company my previous boss was now working at). I was instantly excited but at the same time I knew it was going to be a difficult situation as I was incredibly fond of my current boss. M&C were looking for a particular hire. Their Group ECD at the time had been through lots and lots of PA's in a very short space of time, so they thought maybe a male/female dynamic to look after her would be worth trying.
I interviewed for the role and we got on very well. A larger than life Canadian who was clearly very passionate about her work. She offered me the job! Telling my boss at Saatchi & Saatchi was one of the hardest things I've ever had to do because I loved working with her but I knew this next role was the next big step in my career. She completely supported the decision and was so happy for me. So, I jumped ship to M&C Saatchi.
Everything was glass and stainless steel and it all suddenly felt very agency glamour. My new role at M&C was very unique. I was essentially hired to do anything and everything to make my new boss happy. Organising Dentists, Doctors, Chiropractors, coordinating with a Nutritionist to get her meals delivered to the office, organising her house move – basically all corners of her life.
The role was 200 miles an hour, often all hours of the day and weekends. It gave me the experience to deal with more or less anyone. After a year my boss was destined to leave the business. To be honest, this was probably a good thing as I was heading for an early grave by working in such a manner but I don't regret it for a second. She was very senior so there wasn't any roles within the group that they could pair me against at the time – Thankfully I was very good friends with the recruiter who did all of the company's creative recruitment and he had the perfect role in mind for me which I landed in a little under two weeks.
So – I was lured to 'Dare' – Campaign magazine's digital agency of the decade. They had a new female CEO who was brought in recently. A South African former professional ballerina. Dare was a very young agency, think Shoreditch hipsters who knew their stuff when it came to digital. I joined at a time where Dare was looking at possible options to sell to a company that was the 'right fit'. They were ultimately purchased by the company I now work for – OLIVER.
I remained as part of Dare until OLIVER was bringing in a new CEO to run their UK business whilst OLIVER's founder focuses on world domination with our unique business model. My boss at Dare was offered a wonderful opportunity at Facebook so the timing was perfect. I had a coffee date with my potential new boss and instantly loved her. It was a little like an arranged marriage. She was looking for an EA and I was looking for a new boss as mine would soon be departing. We are slightly inseparable now! She has a husband and children, has a very outgoing personality much like my own and has a unique ability of identifying people's strengths and helping them expand on them. My role has very much evolved over the last year because of how straightforward she is to support, she is very self sufficient and easy to understand.
It has allowed me to take on huge projects like rolling out a new travel management company for the entire group, I sit in on and have a voice in, our weekly senior management meetings, I have recently taken on office management of our head office (aka the hub) and now line manage 3 receptionists and a junior PA.
TAR: Wow, incredible Stuart! So looking back over absolutely everything you have done, every role, every person you have taken under your wing…what in your own opinion has been your biggest achievement?
SM: I would have to say it was during the financial crisis when I was at iCrossing. Every business at the time was concerned about their numbers and what the future held. My company did something which was a little like dragon's den, they asked each department for ideas on how they could increase revenue or save money. I came up with the idea of renting out our very sexy meeting rooms in the office we had just moved into out to small companies like recruiters – there is a huge market for external meeting space. I in turn brought in enough money regularly to not only offset the office management budget but also offset my own salary too. Making me a zero cost to the business during a time when redundancies were likely to happen. Survival instinct with a touch of ingenuity lol
TAR: Very clever! So by now, we all have an amazing background on your career and how it's progressed through the years. Many people would only dream to have the experience you have under your belt. Do you think similarly with the theme of your greatest achievement that this is a role that comes naturally or would you deem your success a product of the drive and determination you have to involve yourself in more than just the everyday tasks?
SM: I think to be successful as a PA/EA, you need to have certain core skills. Someone who enjoys problem solving, a wanting to understand the needs of others and most importantly they need to be a good communicator. I fell into this line of work by accident but now couldn't ever see myself doing anything else.
'…never underestimate your own ability and to remember you have to start somewhere and build on your skills and confidence before you can drive forward.'
Ultimately, I want whoever I look after to go home at night and feel "Stuart makes my life easier". It's about someone recognising that you would do anything to make them happy. It's a two way street of course. If you have a boss you enjoy working for, I don't mind if they phone me on the weekend to do a quick task. If you like them as a person, you naturally want to go that extra mile.
TAR: Say someone has those core skills and is keen to pursue the idea of being the support function within a working relationship however is unsure how to make their dream a reality, what advice would you give that person to mark a clear path of direction into the role?
SM: My advice would be, never underestimate your own ability and to remember you have to start somewhere and build on your skills and confidence before you can drive forward. If it wasn't for Spannerworks taking a chance on me all those years ago; I had no experience, I wouldn't be where I am today. It just takes one interview for someone to believe in you
TAR: Ok so on a completely different topic…PA of the Year Awards 2014!
SM: It was so surreal to be honest. I never expected in a million years to win – There is so many talented people in this line of work.
It was whilst I was at M&C Saatchi. My boss was an incredibly 'unique' personality and I worked in a very different capacity to other PA's and EA's. You would often finding me running around the building with her handbag and jacket, running down to Addison Lee cabs to open its door for her, collecting her from every single meeting and walking her to her next one to make sure she remained on time – I even move her house with a knee brace on after a quad biking accident. The business wanted her focused on all things creative so she got carte Blanche when it came to EA support.
I was entered by the Global CEO's PA. she thought my role was insane and wanted me to see how I fared against others so, I went along to a panel interview. I had 4 ladies asking me questions and I decided that complete transparency on my rather unique role would be an interesting talking point.
I showed them a drawing my boss made at the time of how she wanted her tea. She would only drink it from Cafe Nero and wanted an exact ratio of soy milk to water and a certain number of tea bags, the panel found it very funny.
TAR: So let's go back to post awards…so it's the first day back into work after you were named PA of The Year. How did your colleagues react and have you seen any everlasting effects from what is a tough award to win?
SM: My colleagues were really happy for me. My boss at the time knew I was travelling to Paris for the weekend so she organised champagne and chocolates on arrival as a surprise without me knowing. It definitely caused recruiters to get in touch! I also ended up on the cover of PA Life magazine.
TAR: So before we move on to the final few questions, your success in the industry as a male PA is going to be a huge inspiration to so many people and I hope that the stereotype of being a PA is reserved for women will soon start to diminish.
It's obvious that you feel as though being male in this industry works to your advantage! How do you see the industry diversifying over the next few years?
SM: Whether you are male or female, it's shouldn't be a factor if you are good at what you do. The industry has come along way but you do still get the odd gender comment at the most unexpected times.
The industry has and will hopefully continue to move away from gender bias. Companies have an important part to play in that – to ensure that their recruitment processes are fair and balanced, they are inclusive as the discussions around gender continue to blend in every-day life such as understandings around non binary etc
I think over the years I have embraced being different. Perhaps turning what some would have considered a disadvantage into an advantage. Spannerworks/iCrossing made a point of wanting to break down boundaries and thought it would be interesting to have a guy as their front of house. It was at the time a little bit unusual but they wanted to make a point and do something different. I carved out a niche for myself. There were many an interview where i know I wasn't considered due to my gender but I chose to push forward and not let it be a stumbling block in developing my career. I developed the attitude that male PA's are like Marmite.
Now it's so much better to see more boys enter the industry. I've recently made a great friend at Microsoft who I met at a PA networking event and has been an EA for a long time like me and now we coordinate calendars to make sure we go to the same PA socials together.
TAR: So looking ahead, where do you see yourself going and the position you hope to be in 5 years time?
SM: That's a tricky one! Well… I live and breathe what I do and couldn't see myself doing anything else. However I have considered opportunities that would allow me to travel with the person I look after or split-city roles like LA/London.
My love of technology and social resulted in me getting a job offer from Facebook at the beginning of this year however my journey with my current boss is far from over. We had a very unique afternoon workshop, just me and her, where we looked at the pros and cons of the offer and drilled down into what I love about my current role. We have an incredible relationship and whilst a 200MPH role for a tech company could quite possibly be my next stepping stone, it's one option of many and there no rush to make that decision now.
The company I'm working for is growing at an unbelievable speed so it's a very exciting place to be. We were recently recognised as the #1 global business to business marketing communications agency. Our Founder is incredibly passionate about our ability to build dedicated agencies inside our clients so my place is here to be part of something special.
TAR: And just one final question…if there was one piece of advice you would give to yourself as the newbie PA you were when you first made the transition into the role, what would that be?
SM: Nobody is perfect at everything. We all have things we excel at and we all have things that we are a little weaker at. Make sure you identify your strengths and use them at every opportunity.
Quickfire
TAR: Biggest guilty pleasure…
SM: I'm secretly a massive tech geek and have been smart home enabling my house for the past year, think Hal 9000
TAR: Best power dressing outfit…
SM: You can never beat a tight shirt and braces – it's my interview look without fail
TAR: Favourite book…
SM: Childhoods End – It's a 1953 science fiction novel by Arthur C Clarke
TAR: Favourite album…
SM: In The Air by Morgan Page
TAR: The one app you couldn't live without…
SM: Revolut – it's a global money app which uses interbank rates and you can exchange currency from the app on your phone onto the debit card they provide. I'm never without it when travelling!
TAR: Best phrase to get you through a tough day…
SM: 'Use your eyes to see the needs and use your talents to meet them"
TAR: What does love smell like?…
SM: Vodka and Ralph Lauren cologne
TAR: What is the meaning of life…
SM: 15 years with a reduced sentence for good behaviour
TAR: The job you would be doing if you were not a PA?
SM: I would be travelling the world as a lifestyle journalist!