PA Diaries: Emily O'Hara, PA to CEO IESA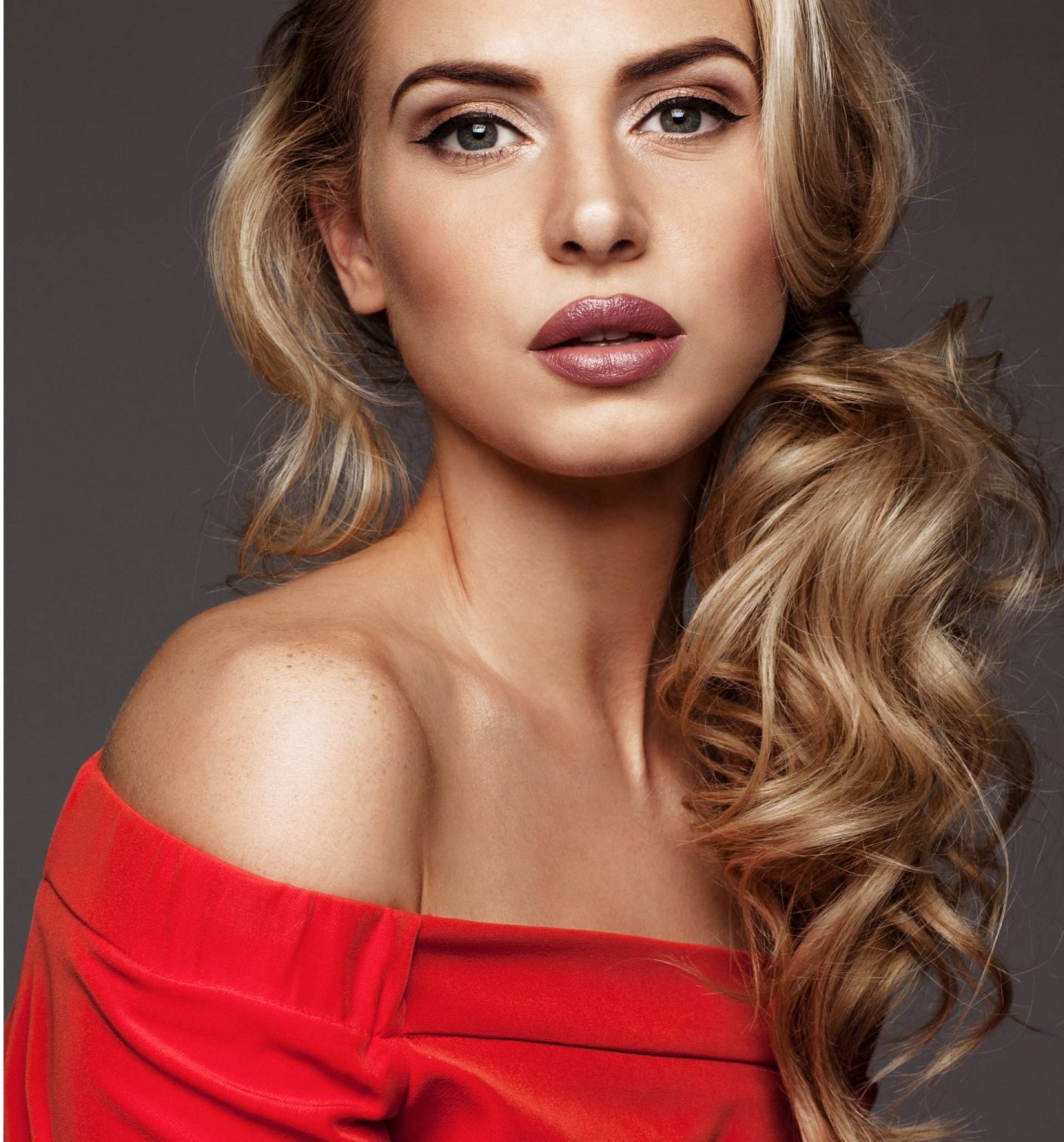 How do you transition from a career in hospitality to working as the PA to the CEO of an international supply chain business? Look no further as we introduce you to Emily O'Hara, Personal Assistant at IESA in Cheshire. With an infectious energy and a true passion for being the right hand person to the 'ultimate boss', we chat with Emily about her approach to working with C-Suite Execs, how she uses technology to make her role easier and how she manages a successful work-life balance.
The Assistant Room: You've been PA to the CEO at ISEA for two years. Talk us through an average day and how you've developed your relationship with your CEO during the time you have worked together.
Emily: The day never stops! It's a 24/7 job that is often across different time zones as my boss regularly travels overseas. Like most PA's, I have to be extremely organised not only for myself but my boss too. He relies on me for almost everything. I put every detail of his working day in his diary to cover any potential questions he might have about who he's meeting and what he's doing which he couldn't operate without.
I base myself in the office most days and I also have the flexibility to work from home. I always start with a very large coffee and if my CEO is in the office I may get one for him as well. Everything is always very well prepped from his meetings to updates on diary changes, travel arrangements and everything in between the night before. If he's not in the office we will catch up over the phone before his first meeting to make sure we have everything for the day ahead covered. I also work on future tasks including events organisation and travel planning.
The team at ISEA are extremely motivated and supportive the CEO and I not only support the CEO but also the Executive Directors. Some are more self sufficient than others although providing support when they need it is crucial as their objectives feed into my CEOs targets too.
When I first started working as a PA I quickly realised how daunting the idea of building such a close relationship with someone was going to be and at times I found it challenging. I learnt quickly and made sure I was able to adapt to how things my boss liked things to be done. When I joined ISEA I was very focused and straight to the point and honest in my initial 1:1 meetings. I asked my CEO exactly what he wanted and how he wanted it done and with the handover document I had been left, things naturally flowed between us.
We now have developed a very strong relationship, I am his complete his right hand person and am able to think as he does, seeking to predict his reactions throughout the day. We understand each other and my role is to provide him with a working schedule and life that is as easy as possible – when he's travelling, in meetings, on calls and anything else that comes his way. As the life of a PA is so behind the scenes, I sometimes think that the people we support are unaware of how much work goes into even the small things but with my CEO, I know that he appreciates everything I do for him.
The Assistant Room: Focusing on a hot topic in the support industry, what are your thoughts on how technology is going to impact your own relationship with your CEO?
Emily: I know that my CEO likes having someone he can personally reach out to if he needs something. If he's in an emergency, he's not always in a position to log on to an app on his phone or use Google Assistant to find a quick fix to a problem. The personal touch combined with emotional intelligence is what sets us apart from technology and is the reason the role of an Assistant exists. I constantly use apps to improve the way I work, Uber being an obvious example.
The Assistant Room: Touching on an earlier subject of discussion, how important do you think that a handover is when starting a new role?
Emily: I would have found it much more difficult and time consuming without the handover I received when I joined IESA and I still refer back to the document that was made available to me by my predecessor. It's literally like my own personal personal reference! It was because of this document that I was able to learn about the little things that make a big difference to my CEO. He is particular and the handover included things such as how he prefers the layout of his diary, his likes, his dislikes, what he drinks, what he doesn't drink, his children's names. It was extremely helpful, and I know now that if I ever left this job I would do the same. As a new PA starting in a business, you need something to start with, to work with, and the importance of a handover can never be underestimated.
The Assistant Room: As a PA that has cross sector experience, how important do you think working in different environments is and how transferable do you feel skills are as a PA between different industries?
Emily: I studied Hospitality in college as it was essential to help choose the career I wanted to pursue. Hospitality focuses a lot on customer care, looking after people and building your soft skills. I absolutely loved it and it was during my time working in Hospitality that I started to take on PA jobs within the industry. I loved event planning and that experience in itself is something I have been able to transfer across my PA roles. At IESA we have an annual conference which I have planned and managed for the past two years. Without studying and working in Hospitality, I would have found the process of taking on such a big project extremely challenging.
Having cross sector experience really helped me in securing the job at IESA as I was able to demonstrate a number of key skills that the role required – working with clients, managing projects, the intricacies of event planning before, during and after. I run the charity events that we do in the office as well so for me, developing skills in different industries within different roles has definitely worked for me.
The Assistant Room: The role of a support professional is becoming much more varied job and diverse so it's great to see you have had experience in using your skills to your advantage! As PA's we share a common set of challenges. What challenges have you most come up against and how have you overcome them?
Emily: The biggest challenges as a PA go from how unpredictable and unreliable technology can be to the understanding of who you are as professional and your contribution to the business.
When it comes to tech, when it goes down, the whole system goes down. It's a great tool in its ability to speed things up and it can also massively slow us down too. IESA have a very good digital team who are on hand to help 24/7 so we have a slight advantage.
Another key challenge I think all PA's face is the perception of who we are and what we stand for. Building relationships and making connections in your business is extremely important and I find that some people can be hesitant in approaching you as you represent the person you work for. In my case, that is the ultimate boss, the CEO. People can be apprehensive but as soon as you reach out and show them that you're warm and welcoming, they start to warm towards you more.
A lot of people now see me as the go-between which is really nice. I reassure people who can feel intimidated in discussing a new idea with the CEO and encourage them to be open about their thoughts with him directly. They're often surprised by how open his office is to them and how receptive he is to new ideas which is all part of being the boss!
The Assistant Room: So as well as being a PA, you also manage to balance work with your singing career. How do you organise your own time so you can fit everything in? What advice would you give to other Assistants who would like to make time for an extra activity outside of work?
Emily: We have all got to have a life outside work and I am a massive believer in balance. Everyone needs a break especially as the role of the PA can sometimes feel 24/7! It sounds simple but being organised creates a good start in being able to achieve a balance between work and your personal life.
If there is anything I know that's outstanding from the day or the week; I will make myself a to-do list, make time to see my friends and follow through with plans. I will then log back online and finish anything that needs to be done. It's not something that I have to do but I would rather make sure that I can go into a new day or week with as little stress as possible.
I love singing but it can be very full on sometimes. If you have a passion you will always find time to dedicate yourself to that passion regardless of what it is. It's also a very interesting talking point in work and my colleagues are very supportive of me! My biggest advice for someone wanting to balance a passion with being a PA is to prioritise what you need to get done on the Monday during the weekend. Write a list of what you need to do first thing in the morning so that you are clear on your weekly objectives and that you set your own personal goals.
The Assistant Room: Now that you have established your career as a PA, looking back at the time you spent in the early stages of your career, what advice would you give to people who are looking to follow a similar path in becoming a successful PA?
Emily: If you are thinking of pursuing a career as a PA, you need to be confident in doing the basics. Computer-based office skills including Outlook and Excel are systems we use daily so taking up a course to know those systems inside out is a very good start.
If you wanted to start from scratch and haven't had any experience in an office before, think about starting in an entry level role where you can build your skills and learn as you go. A big part of being a great Assistant is being able to think on your feet and you also need to be able to develop habits too. If you can get used to organising the admin side of things, following procedures and taking direction you will naturally adopt new skills as you go. Of course there is a lot more to being an Assistant but those are the basics and a good way to get your foot in the door.
Gaining as much experience as possible is extremely important as you cannot simply walk into a PA to CEO role without having any knowledge of what the job entails. It is rare that people are hired as support for C-Suite level professionals without having multiple years of experience so having credible businesses and jobs on your CV for a good amount of time is important. My background in Hospitality helped me and I had a part-time PA job at the same time. I was doing multiple things and I was also PA for the Manager and the Regional Director of the hotel group. I left that role and transitioned into a new position as the PA for the MD of a company before my current position as PA to CEO at IESA. It's important to realise that the support industry provides you with a career ladder and if you are willing to work hard, you can build yourself an amazing life working with some amazing people.
The best advice I was given once was about stepping stones. Work hard and those skills will be recognised and rewarded slowly but surely. Develop relationships and get tips from experienced Assistants on key tasks. Hone your emotional intelligence and practice your communication skills. Rome wasn't built in a day, persistence and dedication is key!
Want to feature in our PA Diaries series? Contact us here.