PA Diaries: Lindsay Taylor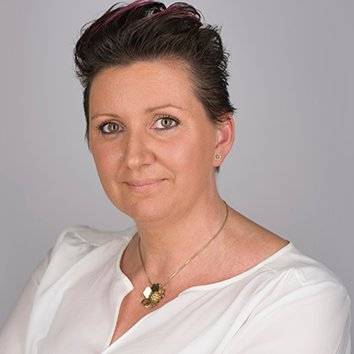 Happy Friday you lovely bunch! The past few weeks for me have been nothing short of c-r-a-z-y with leaving my job as an Executive Assistant after just over a year at a mining company, spending an inordinate amount of time in bed nursing myself back to health and battling through flu and then joining a new company earlier this week – the adventure begins!
Blogging really was put on hold for a while however I very much hope you managed to have a gander at Mondays post all about the one book which is at the top of my recommendations list for bedtime reading courtesy of the fabulous Lindsay Taylor.
Now I gave you a little snippet as to who Lindsay was in the A-Z Pearls of Wisdom for Executive PAs however I thought it would be a great idea to get her involved in the ever so popular series of PA Diaries for our fourth instalment so you can see exactly why she is one of my role models as an admin professional…enjoy!
The first thing I do in the morning is… Smile and appreciate I feel well! Honestly, I do!! I was very ill for a few months in early 2014 with depression (my only ever experience) and I will never again take for granted waking up and feeling well – being ready and able to face the challenges and delights of the day. I hate the fact that there is a stigma attached to mental illness and am quite open about my bout – there needs to be more awareness and understanding and the more I share my own experience, the more I found others open up about their own experiences.
I would describe my job as…Something I love! I absolutely love what I do – helping PA clients with new skills, learning and understanding (through my training and coaching), presenting at conferences and admin/PA events and of course writing articles for admin resources and blogs.
One phrase I keep in mind for when things get tough is…Just one? I'm the quotation queen – that's challenging to pick one! How about "A day without laughter is a day wasted" which is attributed to Charlie Chaplin. It features in my book too!
The best part of my job is… Making a difference in other people's lives – I love being able to share new skills and learning that will help others succeed in being happier, more effective, more efficient…
My three top tips for being not just a good PA but an amazing PA are…
Believe in yourself – value the contributions you make to your organisation
Be assertive
Embrace the PA community. I call it a "community" because it is absolutely that – something you can feel part of and rely on for support and help when you need it
The memories I have of being an Executive Assistant are…Fond. I have worked for some amazing Directors and I had a great working relationship with every one of them. Yes, there were challenging days but that's inevitable due to the nature of the role when you're working with strong management characters. For the most part, I loved being an EA.
So far, my greatest achievement is…Running Your Excellency Ltd with my husband Malcolm. I'm really proud of our company name, products, services and all that we stand for.
The thing that empowers me the most is…A sense of achievement that I am able to share skills/learning and new thinking with people to really make a difference to them.
The one piece of advice I would give to a newbie PA is…Research all the resources out there that can help you in your new role – as I said before, embrace the PA community. Also don't be afraid to ask for help!
I feel blessed that I…am well and happy and have a soul-mate of a husband, 2 gorgeous, happy, healthy children, a beautiful home in the countryside and lots of lovely, supportive friends.
The last thing I do before bed is…Plump up the sofa cushions and ensure the lounge looks like it could feature in "Homes & Gardens"!! I love interior design and I love being surrounded by beautiful things. I value the beautiful things I have and like to have everything looking fabulous!
Quick fire
J: You have to organise an event, which has been sprung on you last minute. Where is your first point of call for a venue?
L: So, I'd probably take the hassle out of finding a venue myself and pass on my criteria to Hire Space – I love the team there because they're professional and friendly.
J: What are your top 5 handbag essentials to always be carrying?
L: Spare tights (I'm a nightmare with laddering and snagging them), my Iphone – I'm constantly on the move so need to be in touch re emails, calendar etc etc. If my battery power runs lower than 20% I start hyperventilating that I will lose touch with the outside world (okay bit of an exaggeration) so my next essential is, Iphone charger (absolutely essential as my phone appears to be running out of juice so quickly at the moment – I think it's time for an upgrade!), perfume – I love Tresor by Lancome and always freshen up before any training sessions/client meetings and my purse!!!
J: If you were to suggest one app that all PAs should have what would it be?
L: Google Maps – I am "geographically challenged" so this is my favourite and much used App – whether walking or driving!
J: If you could chose only one retailer to walk into dressed casually and out of interview ready, what one would it be?
L: I found the most amazing ladies boutique/clothes shop the last time I delivered training in Singapore – it's called Bysi and they have some really gorgeous, different outfits. I like to wear clothes that are a little different and with quirky touches! I've just checked it out and they have an online store too (how exciting!)
---
When I first spoke with Lindsay we had the fabulous idea of organising a giveaway of her amazing book the A-Z Pearls of Wisdom for Executive PAs which you can find on Amazon here for one lucky reader! Keep an eye out on Twitter for competition rules and regs later today!
Fancy shopping Lindsay's handbag essentials? Here they are…
Lot's of love,
Jess x