February: Top 5 Private Dining Rooms in London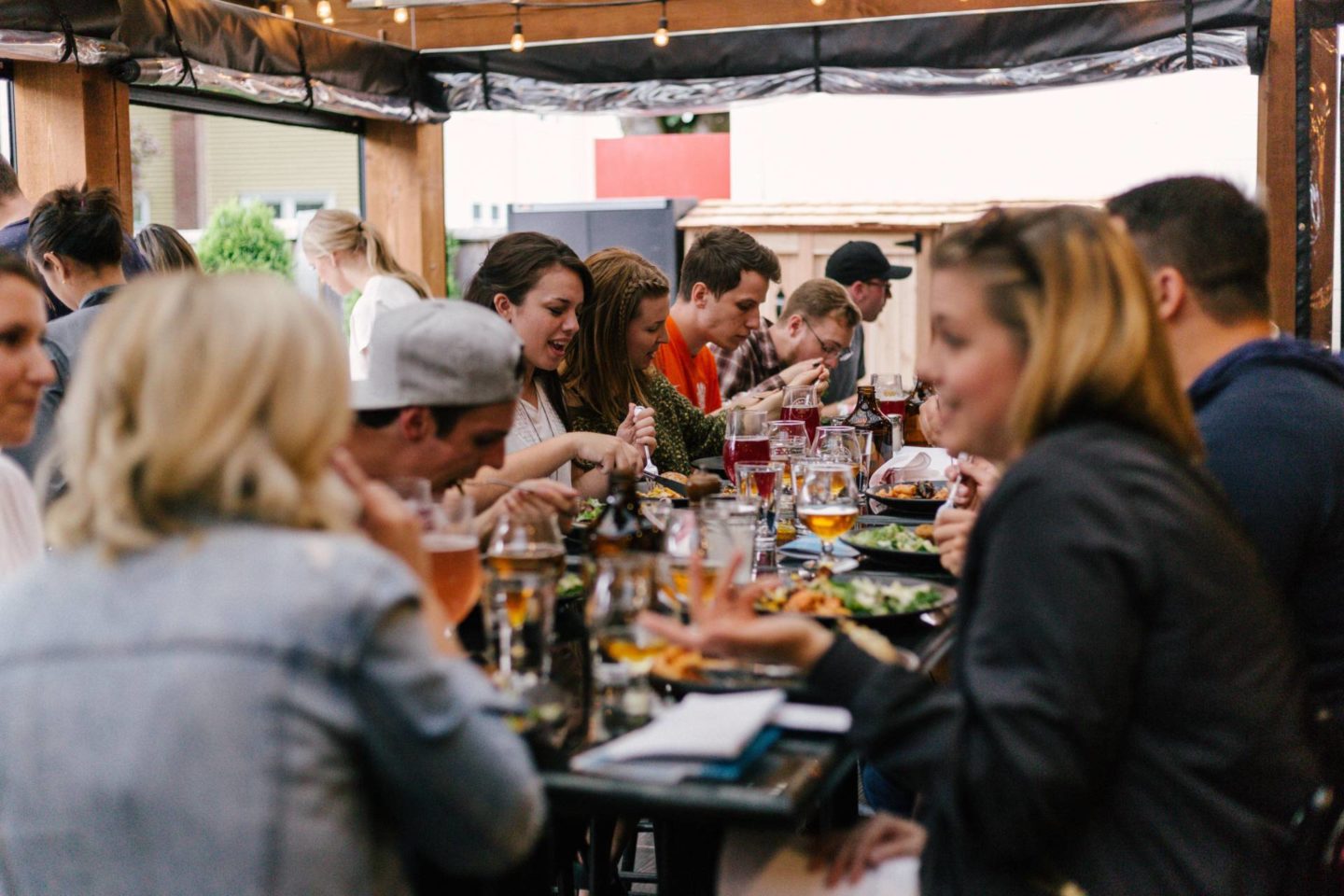 Organising staff events, board meetings, leaving do's, client entertaining and anything which requires a private dining room will always fall within the capable hands of an Assistant. However, in an age where venues are fighting for your attention, when dietary requirements are becoming more environmentally friendly and your to do list is increasing at a rate of knots, trawling through Google to find the perfect PDR is the last thing you want to be doing.
In this article, we round up our top five private dining rooms in London for February. Tried and tested and fully PA approved, take your London restaurant knowledge to the next level.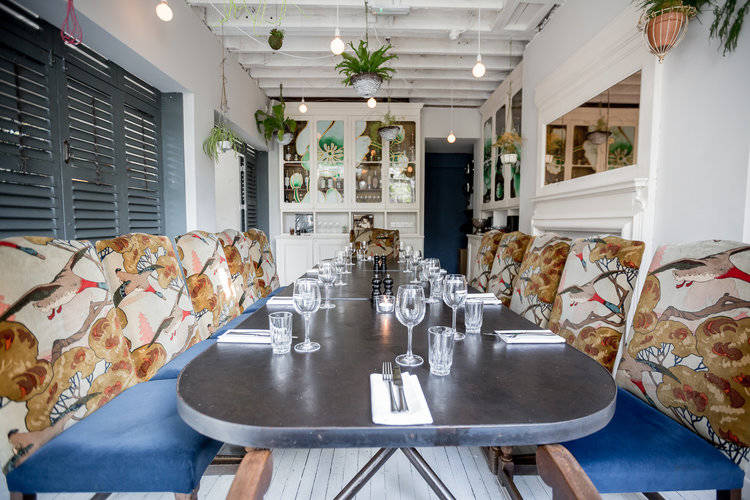 Bourne & Hollingsworth, Clerkenwell
42 Northampton Road, Clerkenwell, EC1R 0HU | www.bandhbuildings.com/the-private-dining-room/
Capacity: 12 | Miminum spend: From £500 | Available for: Breakfast, lunch & dinner | Can cater for: Vegetarian & vegan | Disabled Access: Yes | AV: Yes
This delightful room is lined floor to ceiling with antique display cabinets full of bottles of boutique spirits and fine alcohol, softened with hanging plants and creepers. A large and comfortable dining table takes centre stage, surrounded by stunningly upholstered stately chairs, covered with a gorgeous Mulberry print. With beautiful plantation shutters, guests have the option of keeping them closed to retain an intimate setting, or opening them onto the bar and capturing the buzzing atmosphere whilst preserving a sense of privacy. Perfect for meetings and private parties alike, The Private Dining Room provides a relaxed and intimate setting for up to 12 guests.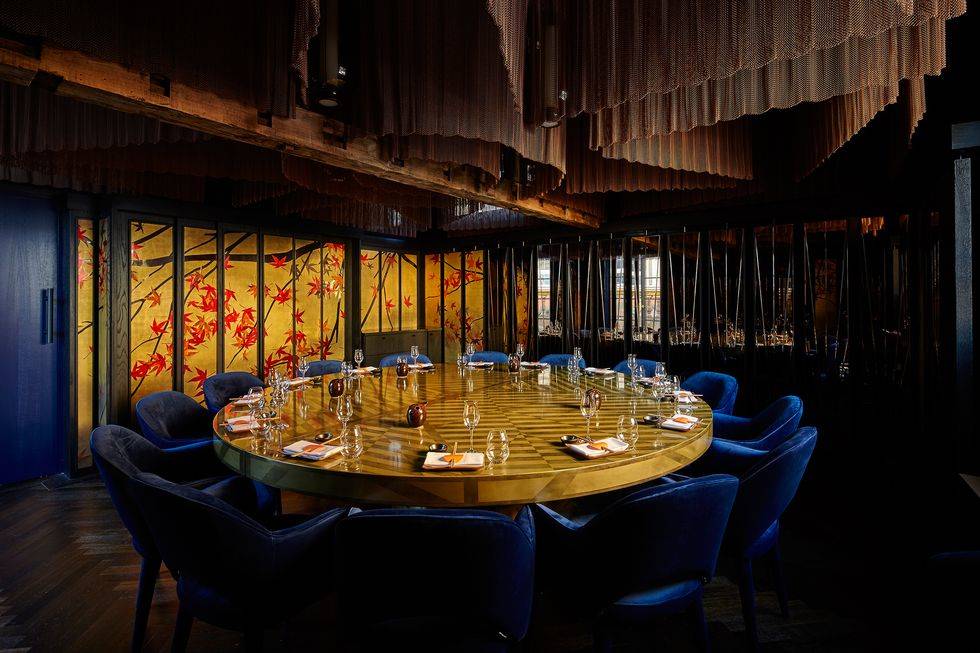 SushiSamba, Covent Garden
35 The Market Building, London, WC2E 8RF | www.sushisamba.com/london/coventgarden
Capacity: 15 | Miminum spend: From £650 (lunch), £1500 (dinner) | Available for: Lunch & dinner | Can cater for: Vegetarian & vegan | Disabled Access: Yes | AV: Yes
Located at the famed Opera Terrace atop the historic Grade II-listed Market Building, this striking space is a vibrant new addition to the area. Crowned by an Eric Parry-designed glass roof, the restaurant runs along the entire east side of the market making for beautiful rooftop views across the piazza.
Bold in design, SUSHISAMBA Covent Garden offers a host of inviting dining and drinking experiences: from the bar with its 'living ceiling'; the exposed kitchen and high energy sushi bar to the terrace overlooking the square below and the private dining room with its own entrance and terrace.
The White Haus, Farringdon
17 Farringdon Street, London, EC4A 4AB | www.thewhitehaus.co.uk
Capacity: 20 | Miminum spend: From £300 | Available for: Breakfast, lunch & dinner | Can cater for: Vegetarian & vegan | Disabled Access: No | AV: Yes
The small but perfectly formed private dining space is suitable for meetings and screenings as well as private dining parties. Located in the lower ground of the venue, the PDR is part of the Pery Room located which has a wooden parquet floor and a sliding glazed wall to offer a flexible space for private events. With cladded walls and ski memorabilia you'll be transported to the mountains of the alps at this amazing venue.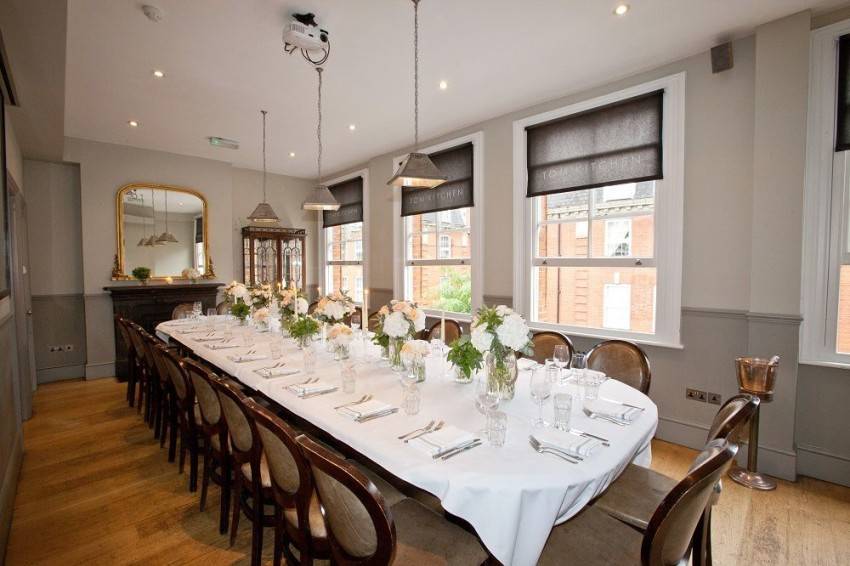 Tom's Kitchen, Chelsea
27 Cale Street, Chelsea, London, SW3 3QP | www.tomskitchen.co.uk/chelsea-restaurant
Capacity: 22 | Miminum spend: Depending on numbers | Available for: Breakfast, lunch & dinner | Can cater for: Vegetarian & vegan | Disabled Access: No | AV: Yes
Tom's Kitchen Chelsea offer a range of gorgeous areas that are available for private & semi private use, accommodating up to 50 guests for seated meals and up to 60 guests for standing receptions. Their spaces offer great options for a range of events; from corporate dinners, canapé receptions, celebrations, press launches, wedding receptions or a simple family gathering. The entire town house is also available for exclusive hire. Menus are created by award-winning chef Tom Aikens and will be served to you by their talented Head Chef and his team. The team pride themselves on traditionally British, seasonal ingredients, all sourced from UK based, dedicated suppliers.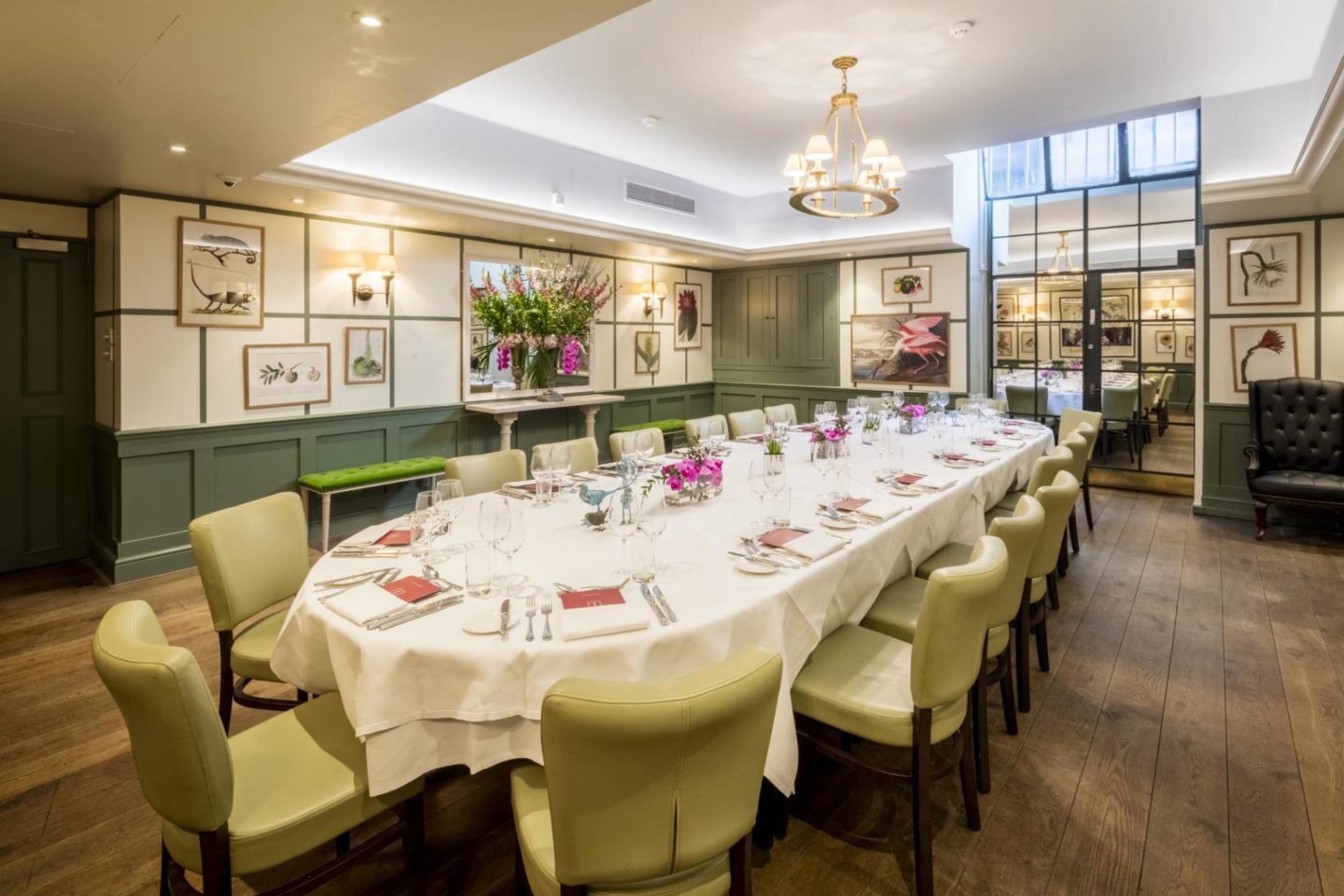 1 Lombard Street, London City
1 Lombard Street, London, EC3V 9AA | www.1lombardstreet.com
Capacity: Up to 40 guests | Miminum spend: No minimum spend, minimum of 10 guests | Available for: Breakfast, lunch & dinner | Can cater for: Vegetarian & vegan | Disabled Access: No | AV: Yes
The Botanical Room is the perfect setting for a variety of events throughout the day including breakfast, lunch, dinner, presentations and canape receptions. The design of the room is beautiful with natural daylight, vintage details, a private bar and botanical prints making it suitable for everyone tastes.