The New Opening on The Palm Jumeirah, Dukes Dubai
Having been hosted by the fabulous Robert Swoboda at the stunning Dukes Mayfair with the The Assistant Room Team, I was sceptical as to how it could possibly be topped especially outside of the UK given its true British Heritage. I could not have been more wrong!
When a new venue gets the London scene buzzing, you know it's going to be a visit worthwhile. I was invited by the wonderfully friendly XinXin, the talented Sales Manager to Dukes Dubai for the opportunity to have a sneak peek of the recently opened hotel located on The Palm Jumeirah. I wasn't blown away by the exterior, it didn't scream out British Heritage or Mayfair to me – more modern apartment block which I later learned was because the building wasn't purpose built, but the interior could not have been more opposite. Not only does the foyer hold one of the largest chandeliers I have ever laid my eyes on, it's made by none other than the crystal experts Swarovski. Stunning marble floors accompanied with gorgeous chesterfields, Missoni drapes and portraits from Dukes Mayfair itself. You can't get more quintessentially British than that!
Dukes Dubai not only brings you the best of both worlds whether staying on leisure or business, but also brings you the best of British. There are a fabulous choice of restaurants, spearheaded by award winning British Chef Martin Cahill as well as lounges and the legendary Dukes Bar.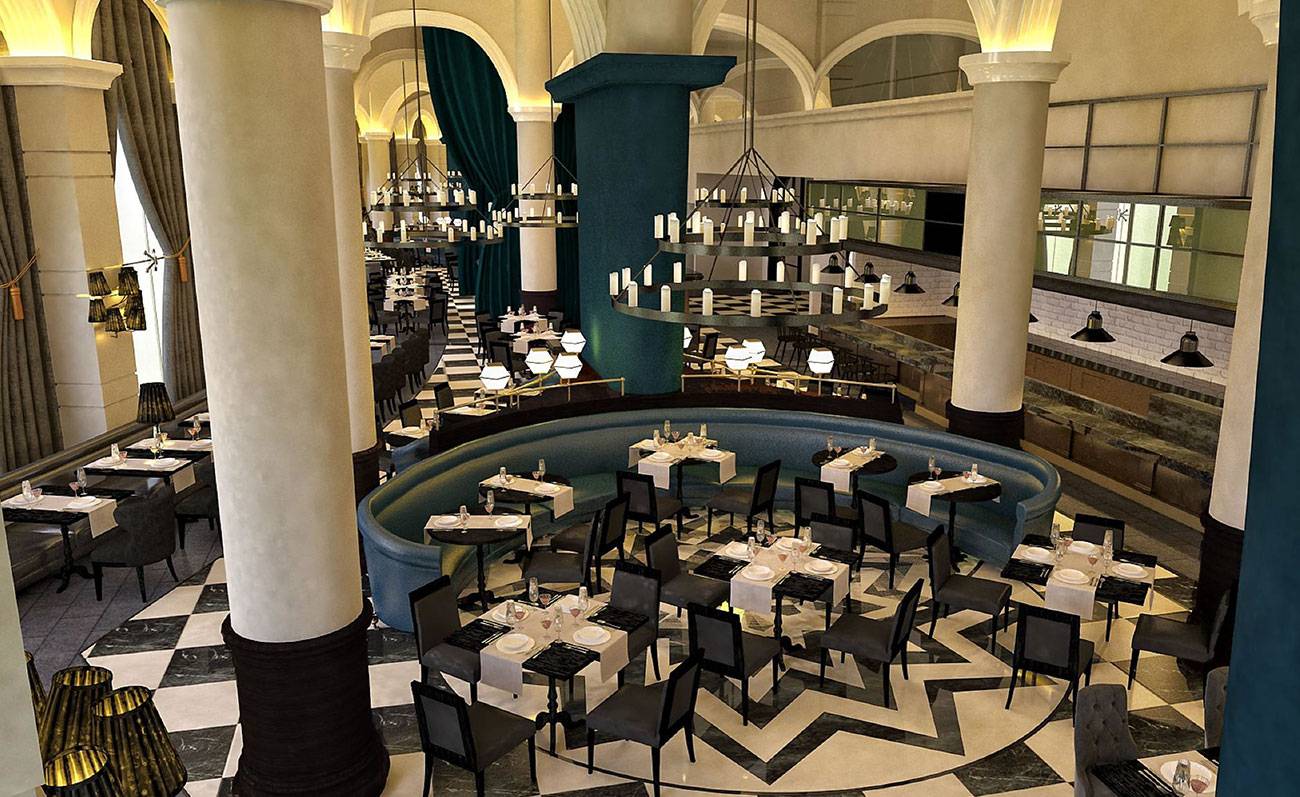 The Great British Restaurant serving an all-day dining menu, which consists of a choice of dishes with a British twist.
West 14th is an award-winning steakhouse offering cuts of prime beef from all over the world.
Khyber the first restaurant of its kind outside the flagship in Mumbai has risen to international acclaim even hosting celebrity guests the likes of Sir Paul McCartney, Richard Gere and Demi Moore.
DUKES Bar is legendary for its signature martinis and tailor-made cocktails as does its bigger sister in Mayfair. Sip on a signature-serve by mixologists trained by DUKES London's head bartender Alessandro Palazzi himself.
The Tea Lounge is where guests can spoil themselves to a scrumptious high tea at the oh-so British Tea Lounge.
The Cigar Lounge on the other hand is an outlet where the gentlemen can pick from a decadent selection of finely crafted cigars.
Sitting down for a spot of lunch in the Great British Restaurant, we had views overlooking the gardens leading to the sea. With high ceilings and a decadent interior there was a fantastic British feel to the venue even though you fully well know that you are most definitely in Dubai with the sun beaming through the floor to ceiling windows, just glorious. As I had been indulging in food and beverage for the previous five days, I fancied something simple from the menu and went for a roast beef and horseradish sandwich – yes in Dubai I kid you not. my guest had a chicken Caesar salad that looked so fresh and made me feel a little guilty but hey, I was on holiday! When in Dubai and in need of a home comfort, this is your place to go.
After lunch we headed to the guest rooms and lounges to take a peek at what else Dukes Dubai had to offer. We started off by checking out the all-important meeting rooms and event spaces. Dukes accommodates seven British styled meeting rooms and banqueting spaces that can host between 10 – 150 guests including complimentary Business Centre Facilities – one of which has its own terrace overlooking the shoreline, perfect for a lunch or drinks reception. They offer a bespoke service for each event and are extremely flexible with their packages starting from a day delegate rate of AED 190. Private dining options are also in abundance whether you want to book the full Tea or Cigar Lounge, a private area in the Great British restaurant or hold a BBQ or cocktail reception on THE PRIVATE BEACH they will no doubt be able to host your perfect soiree.
We then went to check out the Tea and Cigar Lounge themselves and were informed by XinXin that we were the first visitors to have had the privilege in seeing the finished product. I absolutely fell in love with the Tea Lounge, the bright colours and textures and the mini chesterfields so gorgeous. Perfect for that afternoon escape when it gets a little too hot to be tanning. The Cigar Lounge equally as stunning with its dark and rich materials throughout, very masculine yet stylish. Perfect for a night cap and cigar post event or business meeting. The legendary Dukes bar sits overlooking the grand foyer and is accessed via the double staircase. The bar is central so the talented mixologists can be seen from all angles doing what they do best. It's such a gorgeous place for relaxed cocktails at any time and the height of sophistication without being snobby. It's perfectly designed for business and leisure; I was very impressed.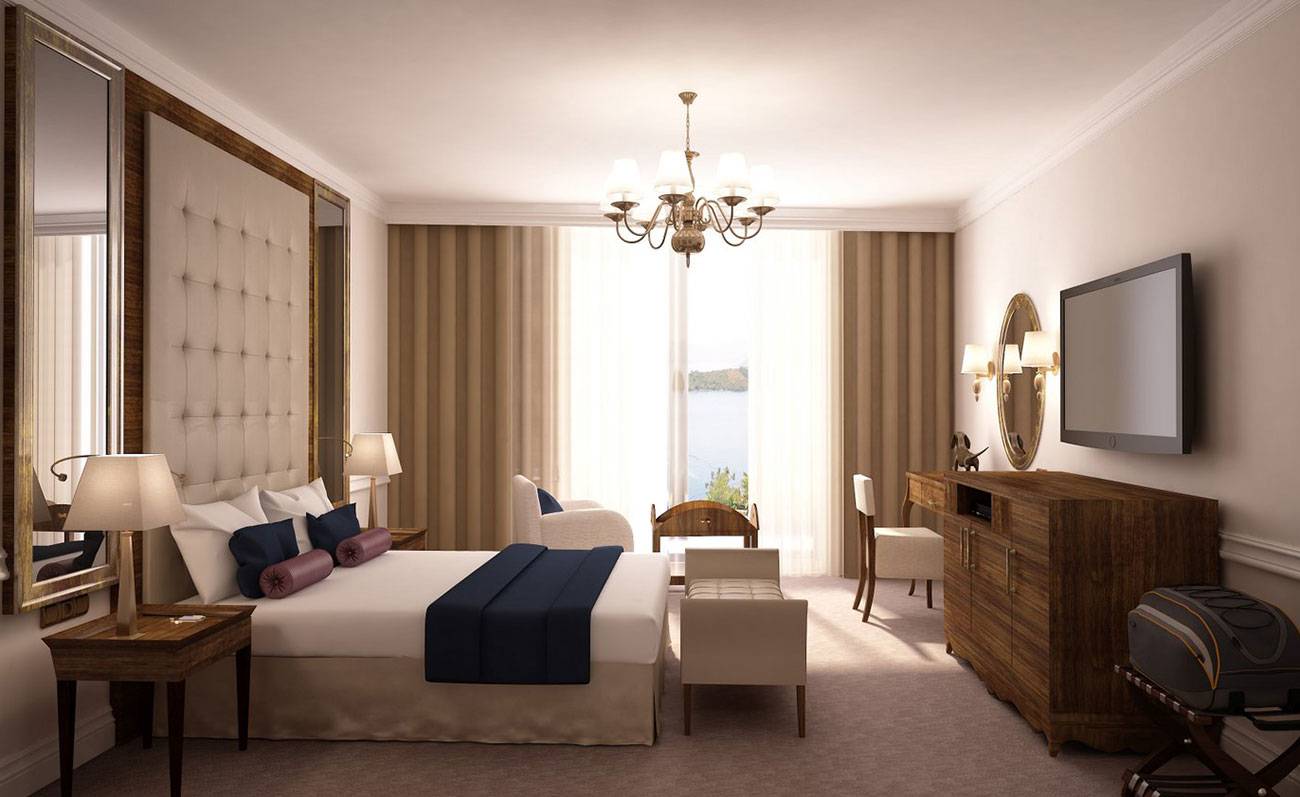 Last but very not least we viewed the guest rooms. Dukes holds 279 guest rooms including 64 stately suites and 227 studio and one-bedroom hotel apartments. We viewed the Dukes Rooms, Studios and one of the suites. All have been decorated ever so tastefully, obviously some are smaller than others and I think if staying for a longer period then I'd opt for a slightly larger option. The suite was amazing, I felt like I could have been in London with its separate living room. These rooms are perfect for those travelling on business that want some of those home comforts and feeling less like "you're in hotel".
Finally, we made it to The Duchess Rooms by one of my favourite places and brands ever, Liberty. The rooms are designed for lady leisure or business travellers, each has its own bespoke silks and textiles draped throughout and curling tongs and straighteners. I mean what more can you want? More room for an extra pair of sandals in your suitcase. Not all of the hotel was finished or open so we didn't get to see all room types or the rooftop pool but that just gives me an excuse to stay at Dukes when I next visit Dubai.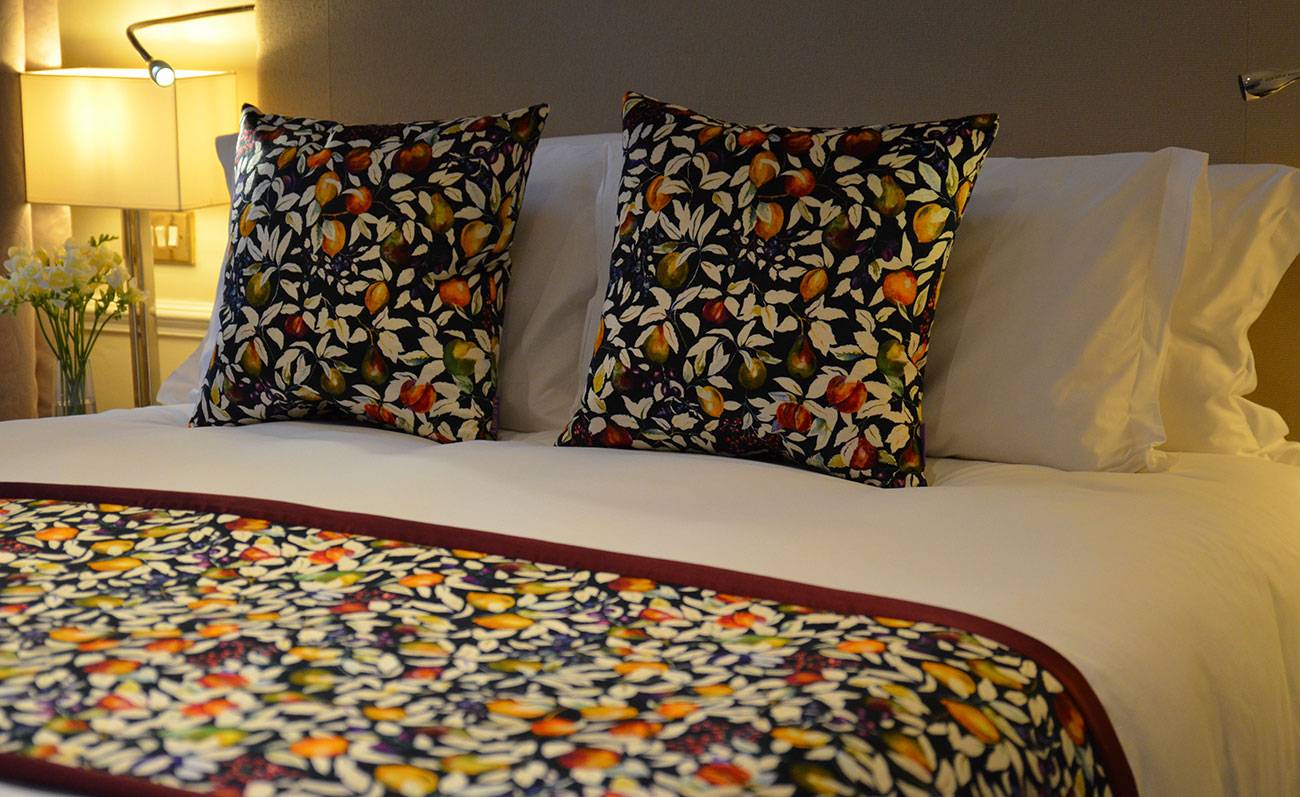 Considering the hotel was newly opened I was really impressed with the quality and finish of the interior in both guest rooms and amenities. The newly trained staff were very attentive and helpful and XinXin so knowledgeable and passionate about the hotel.
I would 100% stay there when I return to Dubai whether that's for business or leisure as it really does cater for both without feeling like one of those mediocre hotels with no identity. Location is on the "trunk" of the Palm so it is literally in the middle of everywhere but has that luxury feel. I think to be able to place such a signature brand identity in a completely different culture is a real achievement here. I really couldn't recommend it more, go visit!
Emily x
---
Let us connect you…
Looking for an introduction to the go-to people for a stay at either Dukes Dubai or Dukes London? Contact our Editor Jess on jess@theassistantroom.com to by-pass the switchboard and be personally introduced to our own connections…
.