Eating at: Michelin Star Trinity Clapham
When you think of South West London as a possible area to explore on a night out or to be the place you host a very special occasion, does Michelin Star ever enter into your thoughts? Well…if like me this is not a phrase you would associate with many venues outside of the centre of London then I would like to introduce you all to Trinity, a beautiful restaurant based in Clapham Old Town and the very proud owner of one Michelin star.
Privately owned on Triangle Square in the heart of a much loved part of Clapham, Trinity first threw open its doors in 2006 with only one mission in mind, to serve seasonal, inspirational and delicious food. With the beyond talented Adam Byatt at the fore of the brand it's no surprise that fast forward ten years later and they have stayed true to their original ambition of producing incredible food and with numerous accolades under their belt, Trinity provides all who walk through their doors with a memorable gastronomic experience.
Adam Byatt can only be described as a modern day culinary genius. Starting his career at only 16, his experience is vast and he has worked in kitchens at the prestigious Claridges Hotel, The Berkeley Hotel and The Square restaurant in Mayfair.
In 2001, he opened his first restaurant – Thyme in Clapham, London. It was an instant success winning countless awards including 'Time Out Restaurant of the Year 2003' and 'Best Newcomer Tatler Restaurant Awards 2003'. Naturally, he then moved on to open Trinity which is regarded as "as close to an absolutely perfect experience of eating out as it is possible to have'' as quoted by the equally as incredible Giles Coren.
As a Clapham resident and after booking a countless number of my previous colleagues in to Trinity, I finally had the opportunity to visit myself. I was expecting an incredible experience but was fully unprepared for how good it really was. Get your bucket list ready, this place deserves top spot.
With a white tablecloth approach to the ground floor of the restaurant, Trinity has been beautifully designed with a fresh and modern aesthetic in an elegant setting, perfect for those who want a sophisticated take on lunch or evening out. You won't find any frills or fussy details here, just simple and clean lines with perfectly placed accessories and beautiful wall art. Upstairs offers the opportunity to relax in a casual dining setting should this be more up your street or is the perfect place for an evening soiree with friends. Think group wine tasting with matching menus from the open kitchen and you have the vibe nailed.
As I sat down to embark on my Trinity culinary journey, I was joined by the lovely Jessica Moretti, Content Writer for The Assistant Room and our beautiful host Katherine. Immediately, the front-of-house staff created a sense of warmth and atmosphere that as a first time diner, made me feel like a returning guest. A guest that has had the same table at the same time every week, with same order, for years. With an incredible open kitchen, appetite inducing aromas filled the air and we were all left eagerly awaiting a menu favoured by the likes of Tom Jones and Gordon Ramsay.
With a carefully selected four courses as guided by the superb knowledge from the staff at Trinity, we were first treated to the perfect amuse bouche with a matching glass of wine. A small garlic cream filled puff and a squid ink cracker was the perfect way to kick things off.
With in house cured charcuterie, the sharing board is a must. With a selection that includes duck charcuterie, Trinity are exceptionally proud of their ability to produce such beautifully cured meats, just one of the many accomplishments that separates them apart from your average neighbourhood eaterie.
To start, Wye Valley Asparagus, Iberico Ham Mimosa with Buttermilk Beurre Blanc. The plate of my dreams. An exquisite combination of textures, tastes and colours with freshness at the very essence of the dish.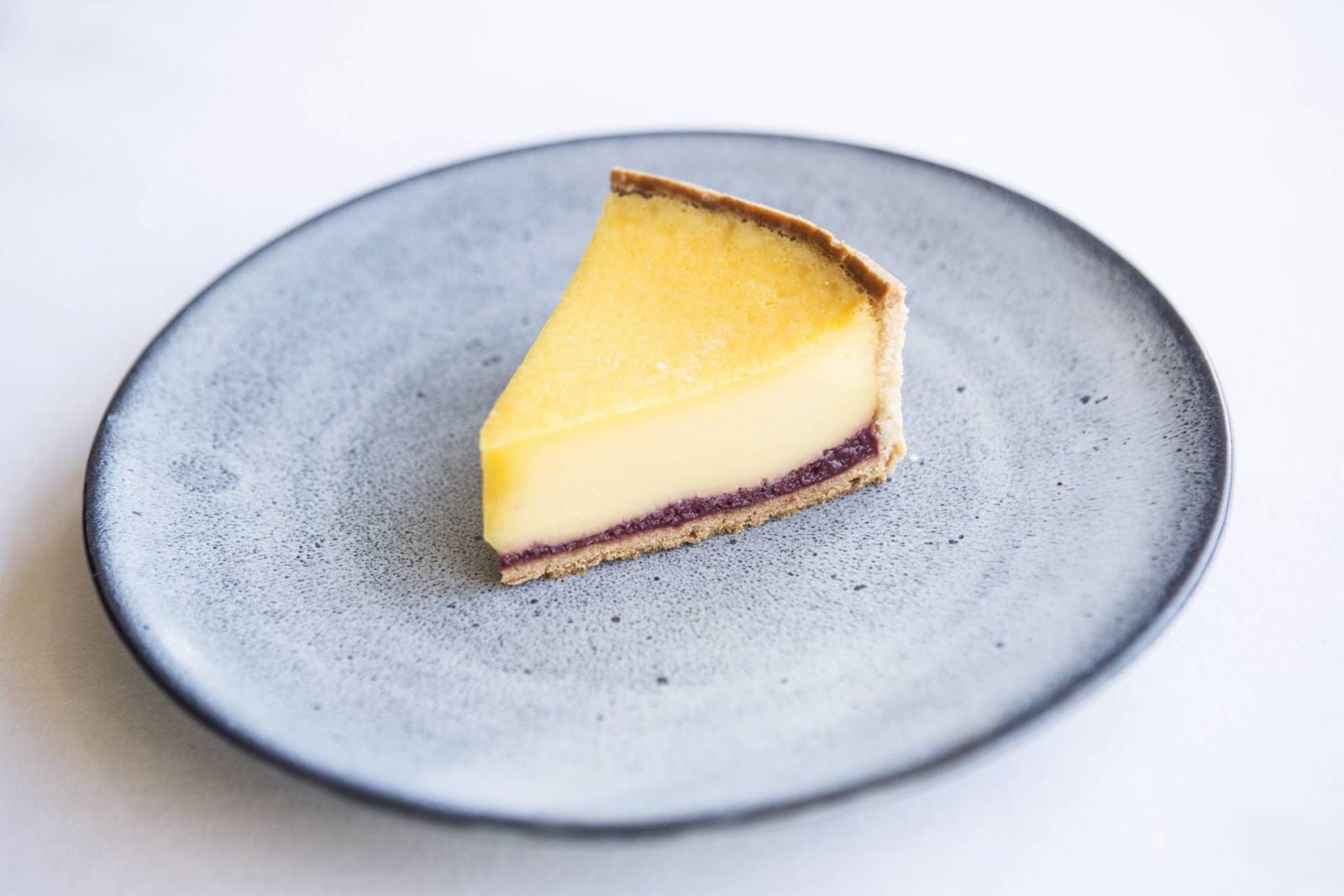 A main course of Loin of Lake District Lamb, Courgette and Basil Puree, Grilled Aubergine with Hung Yoghurt. Not just a plate of food but a work of art. Pink lamb with dots of the courgette and basil puree complimented perfectly with the aubergine and yoghurt. A dish easy to digest after such a wonderful first course.
To finish, Salt Caramel Custard Tart, Salt Caramel Ice Cream. Not too rich, not too sweet. Again, a beautiful balance and combination of every possible element of a dish.
Adam Byatt and his team are deserving of a standing ovation at the end of every service. Exceptional food is served by exceptional staff in a serene and welcoming dining room making this venue one which is worth travelling for.
If I had any more reason to never leave Clapham again, Trinity is it!
Contact the Trinity team directly on T: 0207 6221199 / dine@trinityrestaurant.co.uk
Visit them here W: www.trinityrestaurant.co.uk