Eating at: The Set Restaurant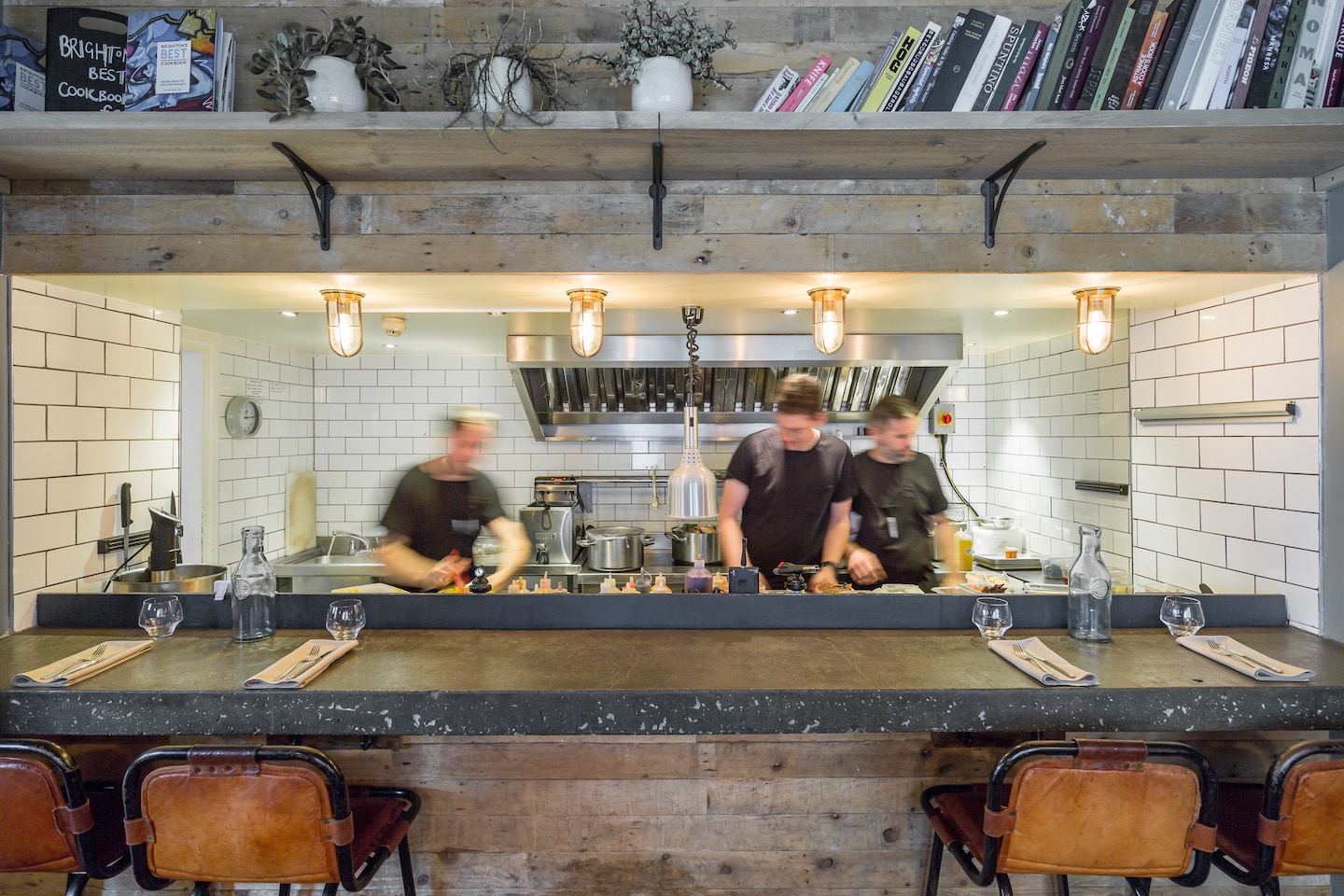 Perfect for:
Any occasion
After accidentally stumbling across this bucket list worthy restaurant one wet and windy evening a few weeks back, I was left not wanting to leave my seat after one of the most incredible four courses of food I have ever eaten!
Set within The Artist Residence on Regency Square adjacent to the ruins of Brighton's iconic West Pier, The Set Restaurant is the brainchild of Semone Bonner and Dan Kenny, both from the Ginger group of restaurants in Brighton and who possess ninja like skills in the kitchen. I have thought of many ways how to put into words how sensational our experience here was however I can't seem to do any of it justice. Just trust me when I say that this restaurant is something that you do not want to miss and quite frankly…put a visit to this amazing place on your list of things to do sooner rather than later!
The concept is simple and effective. Three very reasonably priced set menu's with the option of a wine pairing per course in an intimate, twenty-cover restaurant. The décor is both industrial but cosy and the pass is an open affair adding a sense of theatre without the 'effing' and blinding you would have to prepare yourself for when dining at Hell's Kitchen. The produce is all sourced locally and constantly changes according to the season meaning that this is the most organically sourced food you are going to find when it comes to eating the right things at the right time.
When looking at the menus in a restaurant which only offers a tasting menu, I would normally be frightened to check the price especially when eating somewhere that really puts culinary creativity at the forefront of everything they serve as they do here. This issue could not have been further from my mind as at the point of our visit, the menu's ranged between £29.00 – £35.00, definitely not something I was expecting! We opted for the most expensive menu and indulged in four courses which even now, make my mouth water!
---
1st Course

Leek, Mac n'cheese, honey pecans, ash
2nd Cours
Hake, chicken wing, parsnip, cornflake
3rd Course
Venison, dauphinoise, ham, green peppercorn
4th Course
Cereal milk, spelt granola, milk ice cream
---
As dining experiences go, Semone and Dan have really nailed all aspects of their menu's and neither myself or my guest were able to fault anything put in front of us. What is presented to you is not only a bowl of food but it is a conversation starter. Everything from the deconstructed layouts to the aroma of the different ingredients used in such a clever way to the taste both during and after is something of a journey that you can enjoy with others that you're dining with. The food here is simply stunning.
Book a table, drop your guard and abandon any fear you may have in approaching such an unsual menu as stepping into the imagination of Kelly and Bonner is certainly a taste experience you will not forget in a hurry.
Lot's of love,
Jess x