Review: Mr Fogg's Society of Exploration, Covent Garden
Located within a two minute walk of Charing Cross station or five minutes from London's most famous piazza in Covent Garden, you will find Mr Fogg's Society of Exploration. Strengthening the already established London portfolio paying homage to Jules Verne's most legendary explorer's adventures, Mr Fogg's Society takes you on a thrilling journey inspired by Around The World in 80 Days.
In true Inception Group style, the Covent Garden venue includes a fully kitted out train carriage, map room and hidden wonders that stretch from a mouth watering selection of canapes and bowl food to some of the most adventurous cocktails in London.
We hosted a group of Personal and Executive Assistants from the local area to explore the venue described by the team as a true travel hub, where death-defying exploits and adventures are plotted and planned.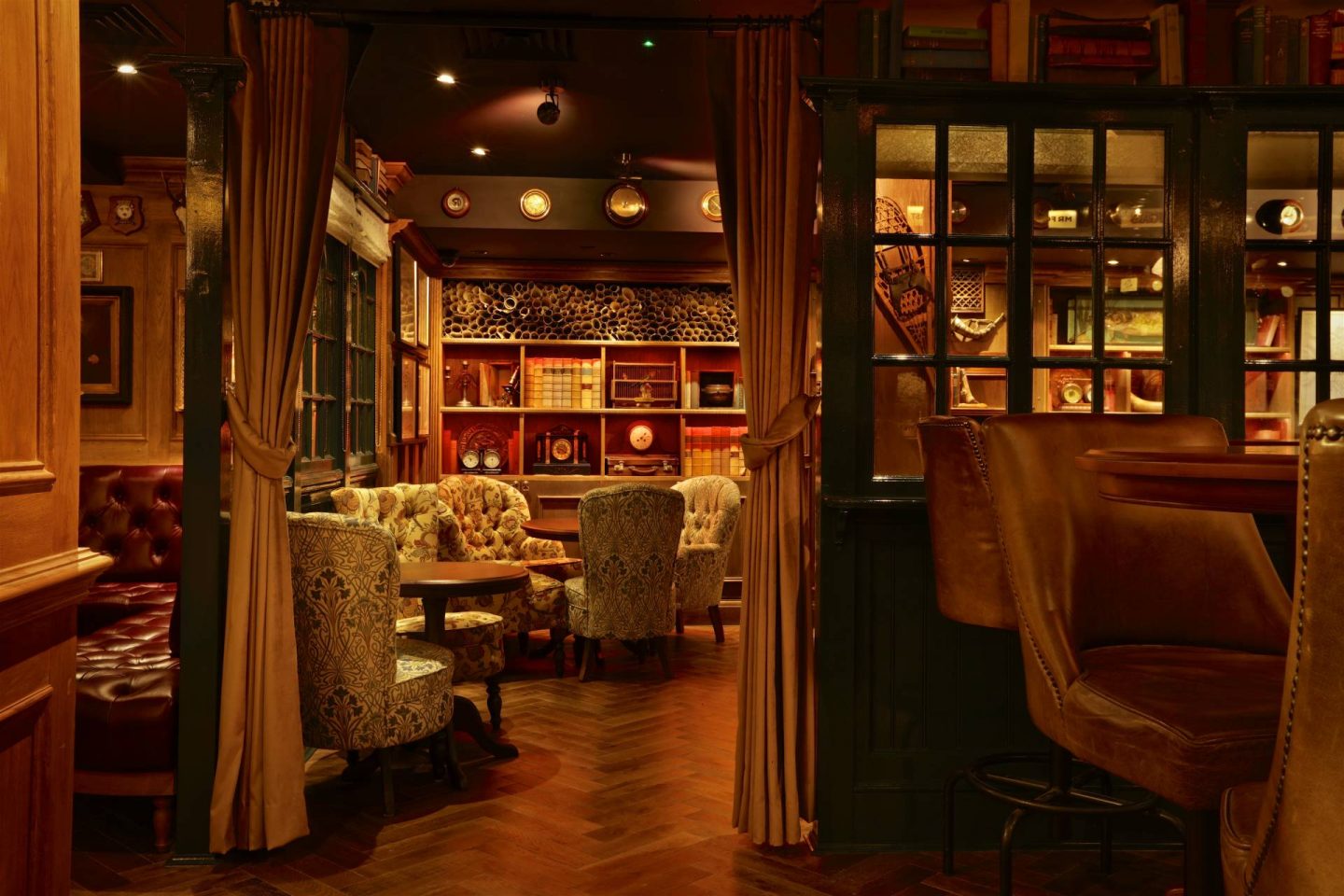 Entering via an elegant lobby with an oversized rotating globe marking the places visited and modes of transport that Mr Fogg and his trusty companion Passepartout took, you are transported from modern day city life to the sophistication of 1873. Moving downstairs you encounter cabinets of curiosities, souvenirs and artefacts handpicked by fellows of the explorer society.
The main bar area features wooden panelling, shelves laden with travel books and encyclopedias, and warm leather armchairs to welcome weary travellers. There are two private area options including a life-sized model of a Victorian Train Carriage, complete with banquette seating and gleaming brass lamps where passengers can let off steam over a libation or two.
Alternatively, the Map Room (also available for private hire) houses a collection of both antique and modern-day maps, hosts regular evening events with a resident explorer (think Bear Grylls and other famous faces), and also offers global drinking adventures, from cocktail masterclasses to spirit safaris. It is truly a place for experiments and innovation, and gives you the chance to watch the marvellous cocktail making machine in action, The Mechanical Mixologist, inspired by famous inventor Rube Goldberg.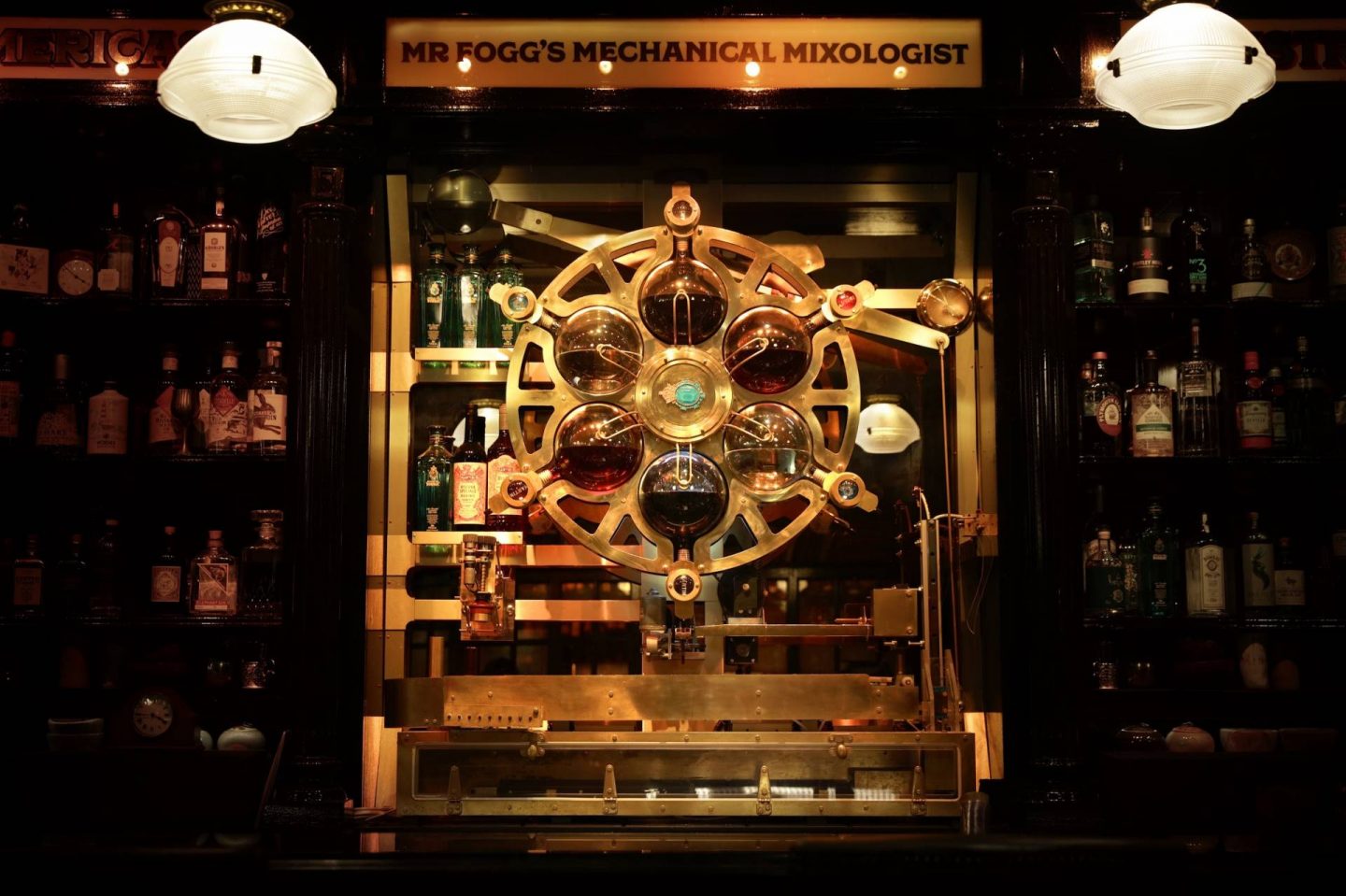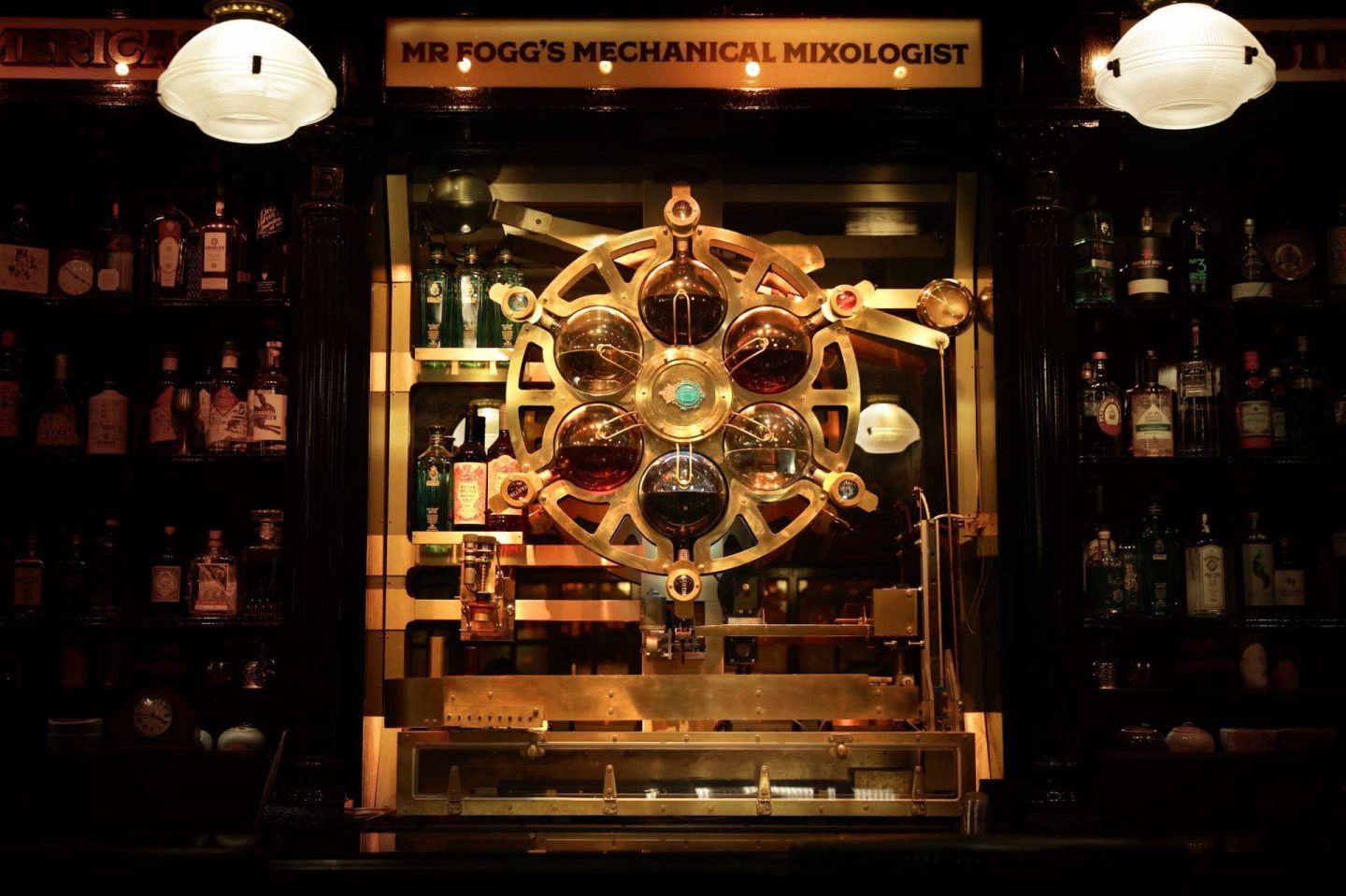 The groundbreaking, multi-sensory menu takes the form of an explorer's journal charting the feats of fellows across nine extraordinary areas of Earth. Each chapter focuses on one location, ranging from ancient man-made creations to wonders of the natural world. You will soar above the palms of the Sahara Desert, shiver at the sub-zero temperatures of The North Pole and plummet to the depths of The Great Barrier Reef.
Wondering exactly how you can get your team to this sensational venue? Our recommendation is that Mr Fogg's Society of Exploration is perfect for team events and general visits alike. Whether you are planning a leaving do, need a Christmas party location with the wow-factor or a regular watering hole for your Exec/client meetings, Mr Fogg's Society of Exploration gets the seal of approval from us!
Venue Details
Mr Fogg's Society of Exploration | Visit them online here
Address: 1A Bedford St, Covent Garden, London WC2E 9HH