Social media brings us many exciting opportunities, The Assistant Room being an obvious one! Many of us use Facebook to keep in touch with friends and family, and Twitter is a great way to keep our finger on the pulse with live events. Instagram and Pinterest bring us delicious and enticing images to devour, day and night.
LinkedIn is another form of social media that can assist us in our professional lives. Having a great profile and presence on LinkedIn is advantageous to you and your career progression. And when you are look for your next career move, LinkedIn will be hugely beneficial.
What is LinkedIn?
LinkedIn claims to be "The world's largest professional network" with over 400 million profiles and growing. It is a social network but with a strong professional emphasis. It allows you to stay in touch with contacts and colleagues and can be a great enabler to help you grow your business or secure your next role.
And the best news – its completely free!
Creating your profile…
The big step – getting set up. Allow plenty of time for this as it is not a quick job if you want a good result. Investing time in your profile is well worth the effort. Remember that over 400 million people could read it. No pressure!
So what should you say in your profile? See your profile as your "professional brand", so make it true to yourself and highlight your aspirations.
Your profile should be based on your CV but with a more personal feel, so that it is highly engaging. You should write in the first person and use language that you would use in normal every day conversation, so it is authentic to you. When someone reads your profile, they want to get a good feel for who you really are.
Start out with a copy of your CV and create your LinkedIn profile based on your employment and educational history but take care with the language you use. Be natural and friendly.
Headline
This is your attention grabbing, two-minute elevator pitch. The words you use here are also key as they will be recognised in searches. Think very carefully about what you want people to know about you. If you are actively looking for a new role then state it here. If not then describe what you do in words that people can easily relate to.
Your Current Position
After your Headline, this is the next most noticeable piece of information about you. Describe your current role clearly without using jargon and avoid using terms that only those in your current company will understand.
Your Profile Picture
It is vital to have a photo as many people will not connect with a faceless profile. But you need to choose carefully, your photo should be appealing, with a warm smile but professional. Definitely not a selfie and most importantly, not from your last fun night out. You want people to connect on LinkedIn for the right reasons after all.
Your Contact Details
You are able to list your contact details including a website and Twitter profile. I suggest you list a personal email address rather than your business one, unless you are representing your own company of course.
Remember that this is a professional network, so only include a website and social media profiles if they support your professional work.
Hobbies and Voluntary Work
Add in the details of your hobbies and any voluntary work that you do. It is of great interest to your contacts and potential employers, as it gives them a feel for you as an individual.
Who Are You Influenced By?
This is a double whammy in that potential employers will look at who you are influenced by, but this also allows you to follow their activity and see the great articles that they post.
So what's next? Boosting your profile…
Once your profile is set up you move into the day-to-day activity which largely falls into two categories – connecting and content.
Connecting
Time to be sociable. Connect with your current and former colleagues. It is sensible (and quite fun), to go back and connect with school and university mates and see what they are up to. A bit of social stalking never hurt anyone, but while we are on that subject, be aware that everyone on LinkedIn can check who has been looking at their profile, although there are ways to block this.
Keep your connections up to date and connect with people you meet on training courses, at conferences etc. Build your community over time.
Strictly speaking you should not try to connect with anyone you do not know but in reality, people do. If there is someone you particularly want to connect with then go ahead, but make sure you personalise your connection message explaining why you are keen to be in contact.
Recommendations and Endorsements
Share some good vibes. LinkedIn allows you to easily endorse people for skills within their profile. It is such a quick and simple thing to do and the impact can be significant. Your connections will be grateful that you took the time to support them and will often return the compliment. More time consuming, but an even greater endorsement is to write a recommendation for your connections. Think about people who have worked for you in the past or taken on a specific project for you. This is a great way to say thank you. Consider writing recommendations for your colleagues and your current boss too.
You can also ask your current and past colleagues to write a recommendation for you. If they do, be sure to thank them as they have dedicated time to this. The end result will have a great impact on potential employers reviewing your profile. Much like word of mouth marketing, a personal recommendation will be highly regarded by someone considering employing you.
Content
You may choose to post content on LinkedIn but it is not essential. You can sit back and enjoy reading others posts and feel free to engage with these by liking them, commenting and sharing with your network. This may be a sensible way to familiarise yourself with LinkedIn before you take the big leap into posting your own content.
When you do start to post content, please remember that this is a professional network. Most people are irritated by pictures of cats, dogs and new babies which should be saved for Facebook.
Getting serious with your job search
If you are looking for a new role, LinkedIn is a great place to start your search. You can make excellent progress using the free version of LinkedIn but there is a "Premium Career" option to consider too. More on that later.
LinkedIn Job Search
This really is a great search facility. You can search based on the title of the role you are looking for, key words, location or company names.
From your search, you will see a list of jobs that may be of interest to you and you can go on to research each one and apply online directly. Some employers will link through to their own website at this point. If you are asked for your CV then I would always include it, remember that the person receiving your application may simply be passing it on to someone else so they may not get to see your lovely LinkedIn Profile – at this stage anyway. They will most likely explore your profile later though.
Search Alerts
You can set up a "Search Alert" to keep you posted on new jobs that are being advertised that fit your criteria. This is a great way of ensuring you are the first to see new jobs and in turn become one of the first to apply.
Premium Career
There is an option to upgrade to a LinkedIn package called "Premium Career". There are benefits. It allows you to directly message recruiters and see everyone who views your profile. Remember that some people will block their details being given out and view you anonymously. You will also be highlighted as a "Featured applicant". Additional benefits include access to video courses and salary insights. It is not certain that you will need this upgrade, but the good news is that you can try it free for one month to see if it works for you. At the end of the month you will be encouraged, by LinkedIn, to sign up which costs in the region of £20 per month. A good investment if it helps you land that dream role!
The Proactive Candidate
As someone who has recruited in many environments over the years, I would encourage you to be very proactive in your job search. If you see a job advertised that you believe is the perfect job for you then you need to work hard to ensure that company knows you are the most suitable candidate.
Do your research on the company and the people who work there to help you get into their mind-set. Follow their business page, read the content they have posted and engage with them by liking, sharing and commenting on their posts. If you can determine the key people who might be involved in the recruitment decision then consider connecting with them, using a personalised message explaining that you want to learn more about their organisation and would appreciate their advice. Your enthusiasm and passion could be the one thing that differentiates you from the other applicants.
Keeping Positive
Searching for a new role takes determination. Many of the applications you submit will not receive a response and, whilst I would argue that is unacceptable, it is sadly a harsh reality. You will need to rely on your inner confidence to get you through this. Keep reminding yourself that you have valuable skills and experience to bring to a potential employer and, with a proactive approach, you will get the success you deserve.
Who Viewed Your Profile
Once you start applying for jobs you should check who has been looking at your profile at least every couple of days. You will get insight into who is following up on your recent applications. If you see any activity from interesting connections, I would suggest you send them a connection request at this stage, but with a personalised message saying why you want to connect. Also check out their posts and engage with them.
A Final Word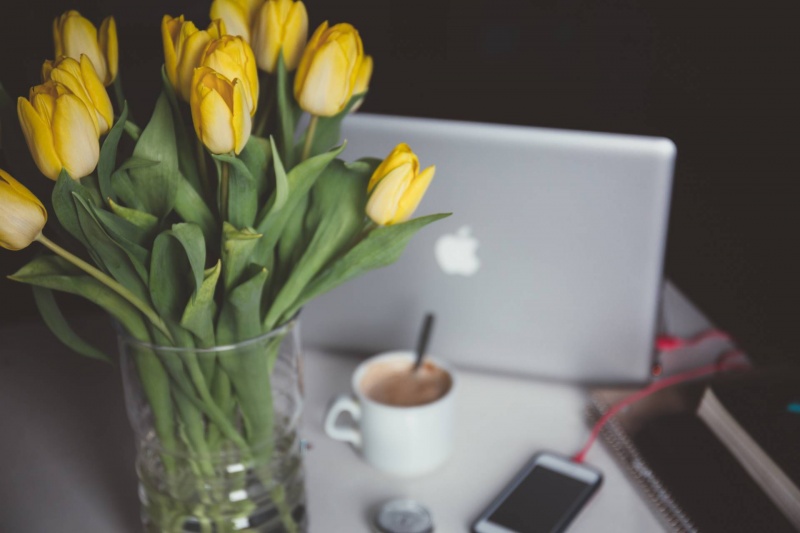 LinkedIn is a fabulous tool for anyone who is serious about their career. I would encourage everyone to have a professional profile and to keep their connections up to date, so that when the time is right for a career move, you are ready.
LinkedIn can definitely assist you in your job search but it can help in so many other ways too. For anyone taking time out of the workplace, either to start a family, sabbatical or gap year, then LinkedIn can keep you "in the market" even when you are taking a break. It is a great way to ensure you do not lose the many connections you have developed and ensure they are there for you when you decide the time is right to jump back in.

If you are starting, or running your own business, then LinkedIn is a great marketing tool. Perhaps a subject for the future?
But in the meantime, good luck with all your endeavours and please let me know if you need any help.
Jane Braithwaite
MD and Founder of Designated PA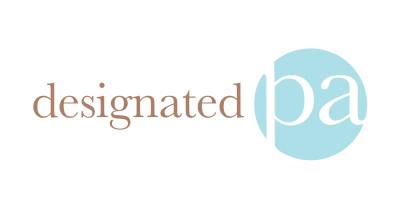 Designated PA provides professional PA services to entrepreneurs and business owners in a cost-effective manner. We are differentiated by the calibre of the PA's on our team and we focus on building an excellent client and PA relationship on a one to one basis. For further details check out www.designatedpa.com