Rise and Grind: 5 Monday Mantras to Swear By…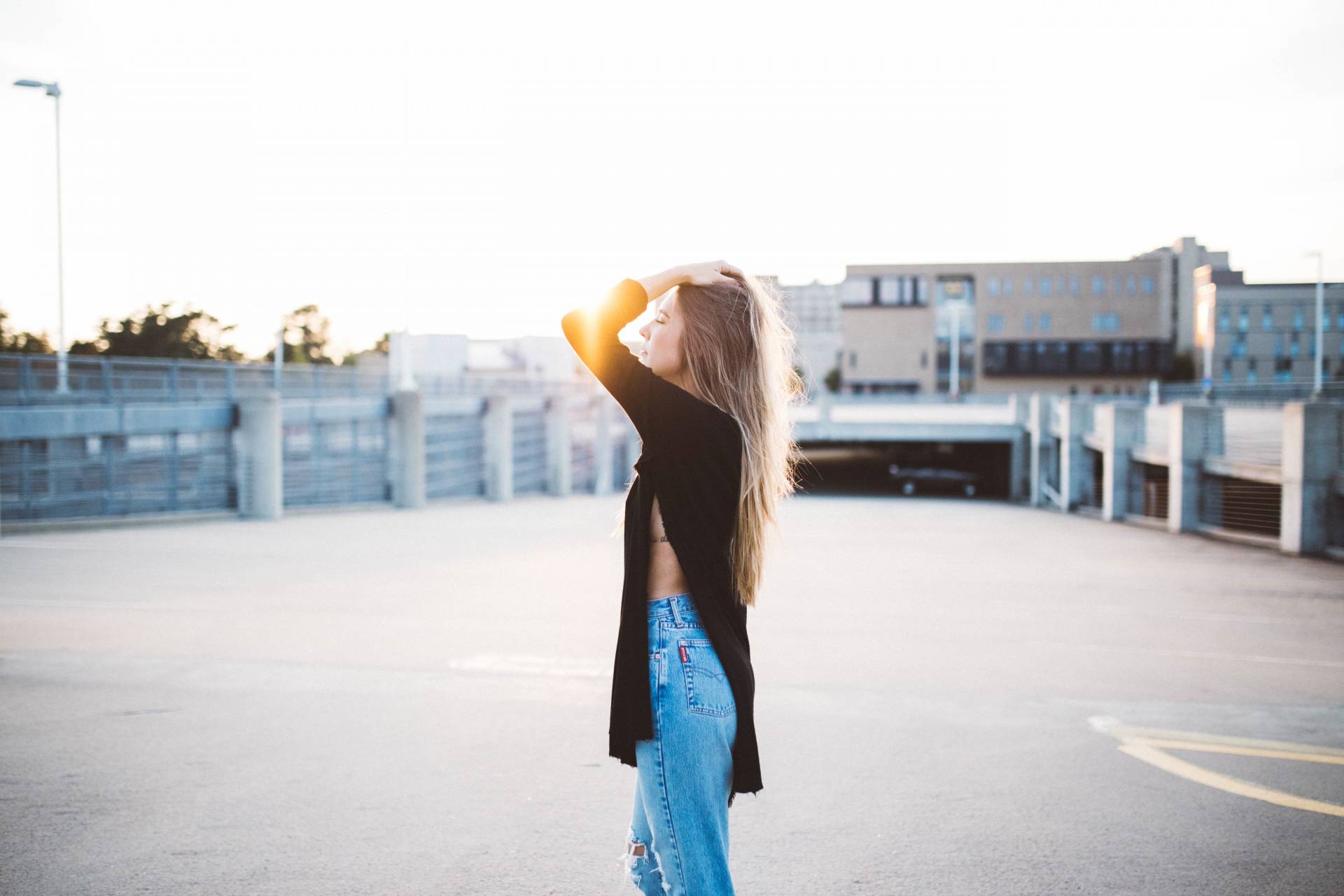 LOOKING TO ACE YOUR WAY UP THE CAREER LADDER? HERE ARE OUR 5 TOP MANTRAS TO NOT ONLY COMBAT THE MONDAY BLUES BUT CARRY YOU ALL THE WAY THROUGH TO FRIDAY…
Want to make every moment of your working day count? We all know how easy it is to get stuck in a routine where you feel like you're constantly banging your head against a brick wall with those yearly targets nowhere within your reach and no promotion in sight.
Here are our top 5 Monday mantras to restore your get up and go and keep you focused with a positive outlook on all things career related. These super simple pearls of wisdom will help supercharge your inner girl boss and give you that oomph to catapult yourself up the career ladder quicker than you thought possible.
1. EVERY ACCOMPLISHMENT STARTS WITH THE DECISION TO TRY
One of my favourite quotes from the incredible Yolanda Gail Devers, an American retired track and field athlete. A two-time Olympic champion in the 100 meters for the USA, her 1996 win made her only the second woman in history to successfully defend an Olympic 100m title. Whether you dread walking through the front doors of your office on a Monday morning or if a daunting task has been dropped on your desk, take a deep breath, review the situation and then renew your outlook.
With a fresh mind, you will find it not only easier to achieve what has been asked of you but will allow you to go over and above what's been asked without even thinking about it. Big brownie points! It will allow you to create and implement new ways of working, will help you build successful relationships and will banish the idea of sweating the small stuff!
Refresh. Review. Renew. Get your mojo in shape and knock 'em dead!
2. NOTHING WORTH HAVING COMES EASY
It's important to keep a note of everything you achieve on a regular basis no matter how big or small. Keeping a healthy and balanced mind enables a clear understanding of the goals you have reached and how to get going on your next big idea! More importantly having this list will be the perfect supporting evidence of everything you have achieved in preparation for those yearly appraisals turning them from what can be one hell of a scary meeting into a constructive and positive discussion with your boss on not only the job but the amazing work you have put in to make that job a success.
Not only is the ability to group all of your achievements into one central place an amazing personal resource, being goal oriented will contribute enormously to the outcome of this list. Setting goals on a weekly / monthly / yearly basis could mean the difference between getting that pay rise or even a promotion to the next stage in your career.
3. LEADERSHIP IS NOT A TITLE, IT'S A BEHAVIOUR
Those you look up to in life were not born into the position from where you admire them from. With this in mind, take the opportunity to identify your role models within your working environment and make a pledge to learn from them and to harness the wisdom they can impart on you directly with a view to carry this on in your own work behaviour. How do they deal with difficult and or high intensity situations? How do they present themselves in front of a group? How do they manage their workload and what support do they feel is critical to continuously succeed in their career? Not only is this an incredible and easily accessible tool for self-improvement but it will also help you establish new relationships and contribute naturally to your professional network.
4. NO TO AL DESKO YES TO AL FRESCO
It doesn't take a genius to work out that stepping back from your desk helps you in making healthier choices in your diet. Not to be underestimated in its ability to recharge your batteries and the benefits to your mental health as well as your physical health, research has been published in the Journal of Experimental Psychology which found that walking increases creativity.
Eating regularly throughout the day with all things in moderation will lead to a healthy balanced diet however according to Live Career, taking a lunch break and nourishing the brain with food, oxygen and water will lead to better work in the afternoon than continuously staring at the computer screen. Obvious right? In fact, taking small breaks frequently is key to keeping your mind as active as possible and avoiding the build-up of stress in tiny amounts. If you habitually eat whilst you're working, or at your desk, this can equate to elevated stress levels leading to increased cortisol, which leaves fat accumulation in the body. There is also more chance of you overeating, because the distractions from work cause you not to realise that you're full until you've eaten too much.
5. LOVE YOURSELF

No matter how hard we work to reach the levels of success we wish to achieve, remember to be realistic. Thinking of yourself as your own brand is a great way to ensure that you keep a healthy balance between your work life and personal life. Ensure that you not only manage the expectations of those around you but equally the expectations of yourself. It's worth setting yourself a target of what you want to achieve in your career while keeping in mind that not everyone can exist on 2 hours sleep at night. It's ok to guzzle a bottle of wine on your sofa on Friday night at 7pm even if Sally and Chris are still at the office on the brink of madness!
It's all about setting yourself short-term and long terms goals of where you want your career to be which should sit comfortably on top of your every day tasks to act as the rocket fuel to progress in your own right alongside the ideas that the organisation you work for wants you to do in that position.