PA Diaries: Danielle Francis, EA to Chairman at the Financial Conduct Authority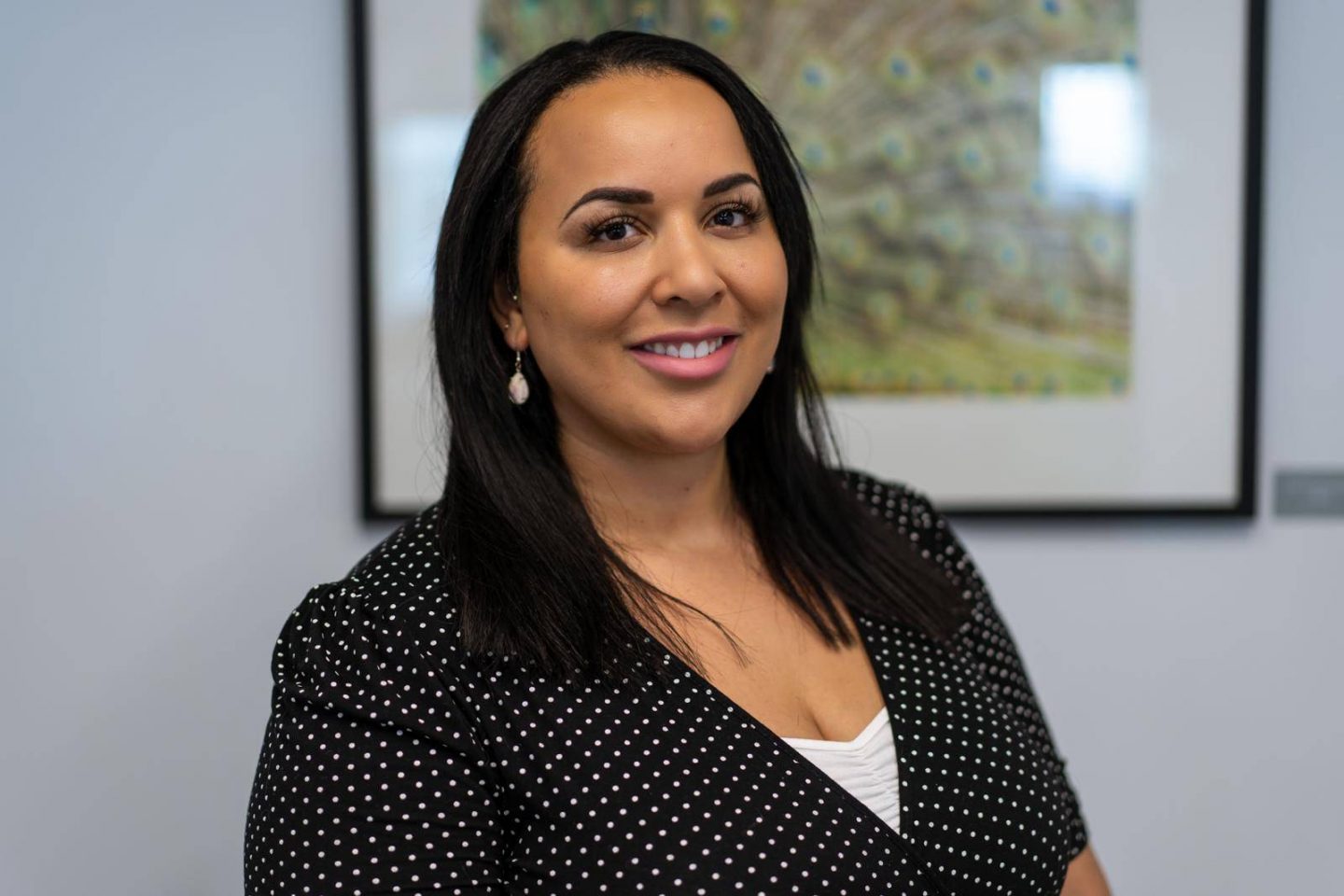 In this PA Diaries interview we chat with Danielle Francis, EA to the Chairman of the Financial Conduct Authority. Working her way up the ladder from Administrator to the most senior EA in the business, we find out how she manages expectations, her advice on embracing your role in the support industry and how she has used networking to excel in her career.
The Assistant Room: You have been working at the FCA for over ten years, climbing the ladder from the Administrator to the Supervision Team to now the Executive Personal Assistant to the Chairman. Talk us through how you have seen your own career evolve from then to now.
Danielle: It has changed so much during my time at the FCA, in fact I joined initially on a 6 month contract, and now I've been here over 10 years! During that time I have had 4 different roles, the longest being my current role – over 5 years in the Chairman's Office. Each role has seen me progress to a more senior role with more responsibility which is something I have always looked for every step of the way. I have always taken on tasks outside of my 'business as usual' which is what has kept my time at the FCA really interesting for me!
One of the biggest lessons I have learnt throughout my career is to embrace and thrive on change. I have seen and been part of enormous change within the organisation, from being split into two companies, moving offices from Canary Wharf to Stratford and a lot of changes in leadership.
The Assistant Room: It sounds like such an interesting journey so far! So, in your current role, your responsibility as Executive Personal Assistant must be extremely demanding. How do you manage expectations that people have of your boss and furthermore, the expectations your boss has of you?
Danielle: I believe having strong stakeholder relationships is key. The Chairman and I have a good working relationship and regularly sit down to review upcoming work and discuss his priorities. This way I am able to manage what comes into the office, and know what is most important.
Knowing Charles' priorities is so important as it helps me to speak on his behalf, and give my opinion, particularly with internal stakeholders. I am confident at speaking up and asking questions, to make sure I am on track and giving the right messages and I have the confidence to simply say I don't know when I need to. No one is perfect and I would rather be honest and find out the detail than get something wrong. At the same time, everyone makes mistakes and I hold my hands up when I'm incorrect on something, which I think has gained me a lot of respect from everyone I work with.
The Assistant Room: Fab! Talking about the wider community, many Assistants feel 'invisible' in their role and stuck on how to take the next step in their career. As someone who has progressed within a business, what advice would you give to Assistants who want to make themselves more visible and demonstrate how they are an asset to their company?
Danielle: It's important to remember how essential your role as an Assistant is and how you contribute directly to not only your boss' success, but the success of the overall business.
Over the years I've done a number of things to make myself more visible around the whole organisation, not just within my office and my advice to others would be –
Speak up – make your opinion heard, particularly with issues that affect all staff. Assistants are often privy to changes before they come into place so this is a great time to share your thoughts with your boss.
Volunteer – either to help other teams within your company with additional tasks, cover other Assistants when they are on leave or even offer to arrange or participate in a corporate community outreach project.
Network – have coffee with different staff at different levels throughout your organisation and get to know the wider teams better. Arrange small get togethers, or extra curricular activities to really encourage relationships outside of your immediate circle.
Projects – see where you can add value to the organisation. Over the years I have helped out with corporate events, changes in technology and exploring learning and development opportunities for support staff. It's great to work collaboratively with staff at various levels of seniority from various departments.
Mentoring – I both have a mentor, and also mentor 5 junior members of staff. Having guidance from someone more senior and experienced than me helps to challenge my thoughts and actions, and learn so much. I love to then share my knowledge with others that I mentor as well as being a sounding board and support for them during their career journey.
The Assistant Room: Amazing! Some incredible advice which definitely has contributed to your position as a multi award winning Assistant. What would you say are your three biggest strengths that have contributed towards your success outside of the office…
Danielle: My number one is networking. Getting to know other Assistants and of course Suppliers. You never know who you will need to call on for help or a favour and I find that our industry are all very supportive of each other. Something I really enjoy is continuing to build these relationships.
Secondly I would say training is so important to me, I want to stay on top of my game and you can never know everything no matter how long you have been an Assistant. It's particularly important to focus on your training and development as we all work in an ever changing and evolving environment. I make sure that I keep my knowledge up to date using a combination of courses, attending conferences and reading industry related magazines and articles.
Finally, I thoroughly enjoy public speaking and sharing my knowledge – as daunting as it can seem, it's a great way to develop your communication skills, build confidence and inspire others.
The Assistant Room: Awesome! Well to finish, what advice would you give to newbie Assistants who are looking ahead and wondering if being in the support industry is a long term career option?
Danielle: All businesses need support, in fact everyone does. No one can achieve greatness alone. It's important to know that working as a business support professional is not just a stepping stone, it's a great and fulfilling career.
There are lots of long term options to support roles including Office Management, PA Managers and Virtual Assistants. Above all it's important to strive to be the best you can be in your role.
For those new to the role I would highly recommend identifying a mentor or someone to work shadow and learn from: remember no two support roles are the same, everyone completes tasks in different ways and it's good to learn these methods and find what works best for you.