PA Diaries: Anna Johnstone, Glamour Magazine
Throwing it back to a warm afternoon in July earlier this year, we managed to pin down one of our favourite PAs we met through networking Anna Johnstone, PA to the Editor of Glamour Magazine, the incredible Jo Elvin. We could write an essay on how much this lady rocks our world but we'll leave it up to you guys to see why in this weeks addition to our PA Diaries campaign, Anna Johnstone is one of the most brilliant PA's we have ever met…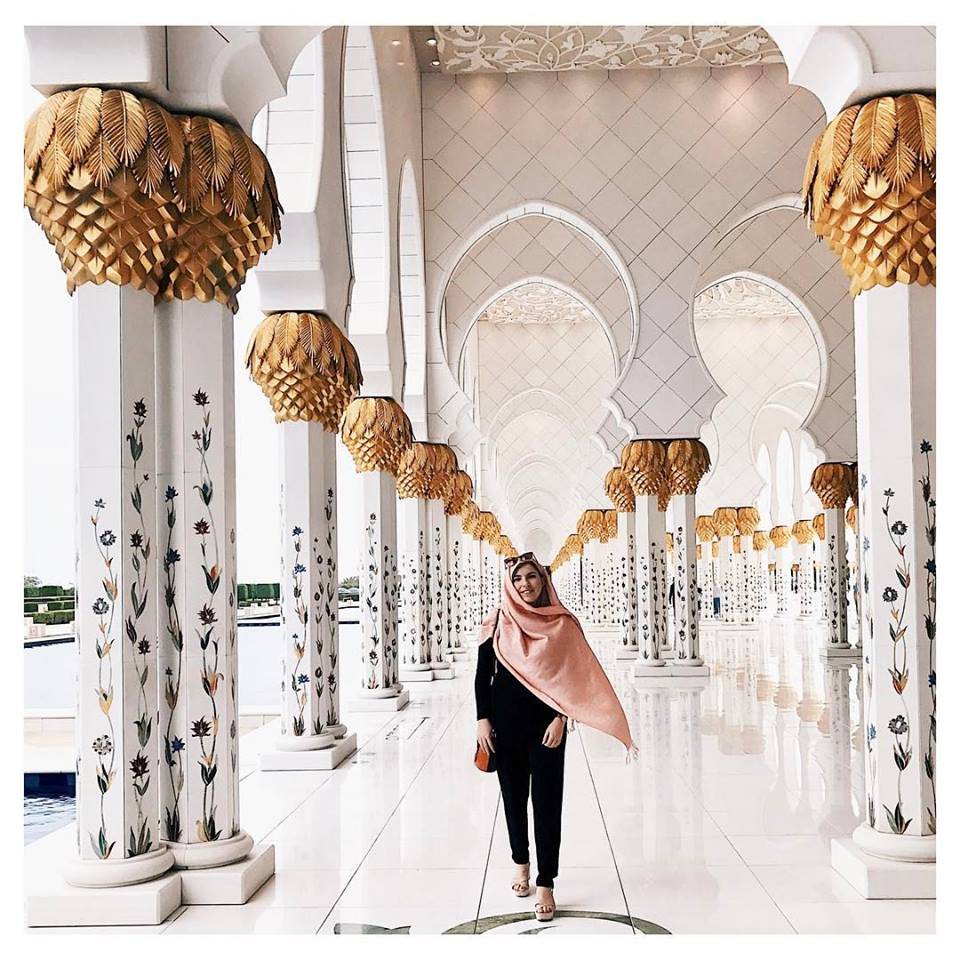 ---
TAR: I love that you have agreed to take part in this, I can see amazing things happening in this chat!
Obviously, we know each other already but for everyone who will be reading this, give us the lowdown on Anna Johnstone…
AJ: Well I'm currently at home, back in Suffolk. We have Woman Of The Year (WOTY) next week so this upcoming week is manic tying everything together, so some well-needed rest is in order. Plus the weather is glorious and I'd rather be in my garden or by the seaside than in sweaty London!
TAR: Agreed! I cannot even begin to imagine the mammoth amount of work that goes into WOTY. An incredible initiative from Glamour, I have always been itching to get my hand on an invite!
Working for the Editor must be an incredible role, what's the average day like in your world?
AJ: Our event director does a great job at it!
I know you probably hear this so much from every single PA, but it does honestly vary so much day-to-day. Obviously looking after the Editor such as running errands and managing her diary, but it that doesn't take as much time as what I think most people 'expect' a PA to do. I also have a very low maintenance boss anyway, she's brilliant to work for!
I can spend my day transcribing interviews, sending out invitations, noting our editorial credits, researching, and looking after the office – tidying, organising the mags that come in, keeping the printer in check!
I used to be a PA in Finance so really enjoy the behind the scenes things, and to be quite honest, I find spreadsheets rather soothing.
TAR: It's one of those email signatures so many people would love to have! Jo is such an inspirational person, what is it like working side by side with a successful woman at the top of her career?
AJ: We're very lucky in Condé Nast that there are so many successful women, and since graduating, I've been surrounded by the most amazing, inspirational Journalists and Directors.
Jo is great to work for, she treats her staff very well, and is also absolutely hilarious! She's very 'what you see is what you get', and if anyone has read her Editor's letters or listened to our 'Hey It's Ok' podcasts, then they probably have an idea of what she's like, both humour and professionally wise and it's spot on.
She also always takes the time out to thank me, which is really kind. I loved Glamour growing up so she was always a bit of a celeb to me, so I always feel privileged every single day to be working for her, and it's great to feel appreciated for that
TAR: I can already feel the levels of envy of the people reading this rising!
A lot of people have the ambition of working in journalism or as a PA in an office such as Condé, it's a dream of so many! Would you credit films such as The Devil Wears Prada for providing an accurate account of office life?
AJ: Absolutely not! I'm far more stylish than Anne Hathaway… I mean, that IS one of my favourite films though haha!
I've seen that film so much, and the bit that is accurate is the amount of work that goes into the magazine – you see everyone in the film working super hard, working on features months in advance, and staying late before it goes to press. I've never met a Miranda Priestley at all though, and I've worked on nearly every Condé title as an intern or a temp!
Also, I eat a lot of carbs…
TAR: So Condé, it seems like your forever home! Starting as an intern at Vogue International, did you always have your sights set on your current role?
AJ: It actually went way before my first role, I studied Tatler and Glamour advertising in my final year of University and used my final project as a way of showing my enthusiasm for the Condé titles.
I sent a letter out of the blue to Suzy Menkes, the incredible International Vogue Editor, and a week later, was offered the role as her Junior Assistant during fashion weeks. I was totally in at the deep end, and couldn't get over the fact that two months after graduating, I was speaking to Chanel PR's and securing Suzy's front row seats!
Glamour was always my favourite magazine growing up, however, so I then went to the Glamour office and handed in my CV, requesting further work experience. I was super lucky because they had a cancellation, and in two weeks time, I was back in London, in the Glamour office.
It was so much fun and made me desperate to work for Condé Nast in some capacity. I joined the temporary pool and applied for every job going, and the following June started in the Finance team. By this point, I had set my dream to be a Managing Editor of one of the titles, and two years later, that's still my target!
It took a lot of motivation though, I didn't live in London and was living on my brother's floor on a blow-up mattress, or stealing my friend's sofas to get all my experience there.
Back in Suffolk, I was working every shift I could in a pub to pay for my train fares to and from London – I remember when I did two weeks work experience at Tatler, I also did three-weekend shifts in a row. Sixteen days at work in a row seems like a distant memory, but I'm so glad I stuck it out.
I also got used to living out of a suitcase, so all of my clothes are iron-free, which definitely makes my life easier now, so swings and roundabouts!
TAR: A huge part of the reason I think we get on so well is that we both work our asses off to get to where we want to be! You are such an inspirational person to look up to Anna and it just proves that if you want something enough and you are willing to do everything in your power to get there, the likelihood is that you will reach your goals!
So Managing Editor in two years time is going to be an adventure!
AJ: That's really kind, thanks, Jess!
Haha, I wish…luckily enough, the current Managing Editor is super supportive and keeps me involved with her side of things so I'm learning a lot as I go.
TAR: Condé sounds like a lot of work but a dream come true. On your career journey so far, what would you say that you have learnt about yourself as a person?
AJ: I thought my working life would just be my job, growing up I always wanted to work in London and actually dreamed about working in magazines, but always thought it a pipe dream. In my final year of University, I was applying for well paid 'serious' grad schemes without much enthusiasm, and then when I joined Condé, I found that I don't detach myself from work like some lawyers/bankers/accountants do.
Most of my closest friends are from Condé, I'm often at events with them all, I talk about the magazine to my external friends, and I really care about the company. I take my work very personally, and couldn't do a job that I wasn't absolutely passionate about.
For example, last year, I went to the Vogue Festival, Glamour Beauty Festival, H&G festival all on the weekends – I must really like the company!
TAR: It sounds like a lot of fun and having passion in this job regardless of where you work or who you work for is key to making it through every day.
AJ: Exactly!
TAR: What would you say has been your biggest challenge to date and likewise your biggest achievement?
AJ: My biggest challenge was keeping the motivation to work as a temp for ten months before finding a permanent position. My University friends were all well into their careers and had a steady income, and I was still spending most of my time on trains and shaking hands with anyone and everyone I could to make a good impression.
But, going back to the last question, the passion outweighed anything else, and my late night pub shifts polishing cutlery while dreaming of Vogue House got me through – it was unbelievably tough though.
A biggest achievement…
In a general sense, I'm quite proud at how hard I worked pre-University, and during University on employment experience. I was interested in Journalism, PR, Advertising, Law, so I personally arranged work experience/internships in every field to get a feel for every career path.
I worked unpaid at the East Anglian Daily Times for three months in my first summer of the university, for example, but when it came to graduating, I was proud that I had a full CV already!
I also lived in Paris for a year in my gap year! Proud of that.
TAR: So with everything you that you have experienced in the role as a PA who has worked their way to the top relatively quickly, many people would see that as a baptism of fire however if you truly love something as I much as I know you love working at Condé, you take it all in your stride!
What advice or guidance would you give someone who is determined to reach the top but starting at the bottom?
AJ: If you start off in an industry, don't stop talking to people and don't let small connections run dry.
If you've done some work experience, and got some great feedback, keep that connection warm. If it's a contemporary, try to go for lunch with them and learn about their path – it will also prove whether you really want to be there. If it's someone senior, drop them a note after your placement to say thank you and if they put you forward for an interview and you are unsuccessful, email them again to say thanks very much for the introduction – please keep me in mind for the future etc!
The only way is up, if you're starting right at the very bottom, so grasp onto those acquaintances! They'll pull you up, and one day, you'll be able to help others.
TAR: Awesome advice! So pretty much, the power of networking and putting yourself out there is a core element to achieving your goals in effect. I think many PA's understand the value of networking, however, are slightly unsure of how to approach this task.
It sounds easy but it can be one of the toughest skills to really get to grips with. How have you found your own experience of networking in the PA industry and how important do you think it is to continually apply yourself to this particular skill?
AJ: Putting yourself out there, exactly! I thought it would be too cliché to say 'just keep trying'…!
My Dad once told me that everyone's favourite conversation topic is themselves, so in my experience, asking someone 'would you be able to give me some advice?' is one of the most flattering questions you can ask, and more often than not, they are more than happy to donate their time.
I think, to begin with, I was trying to create relationships because I was in awe of people, but now I'm comfortable in my job, having best friends in the company doesn't feel like 'networking' anymore, however, I still continually try to meet new people.
I'm always on the hunt for more people in our PA squad as many of my old PA friends have moved on to new jobs now!
When I was working in Finance, my old boss set me up with lots of people whose team I was interested in – two Managing Editors, Publicity Director, Events Director etc. They all gave me half an hour of their time and a coffee and continually answered my questions.
TAR: Fantastic! And finally, with the ambition you have, which could move mountains, where do you see yourself in five years time? I can never see you leaving Condé!
AJ: My dream is to be a Managing Editor. Maybe not in five years, maybe ten, so my ambition is both to remain at Condé and also that print publishing is still thriving. Get off your tablets, people, and pick up a magazine!