PA Diaries: Amy Marsden SecsInTheCity PA of the Year 2016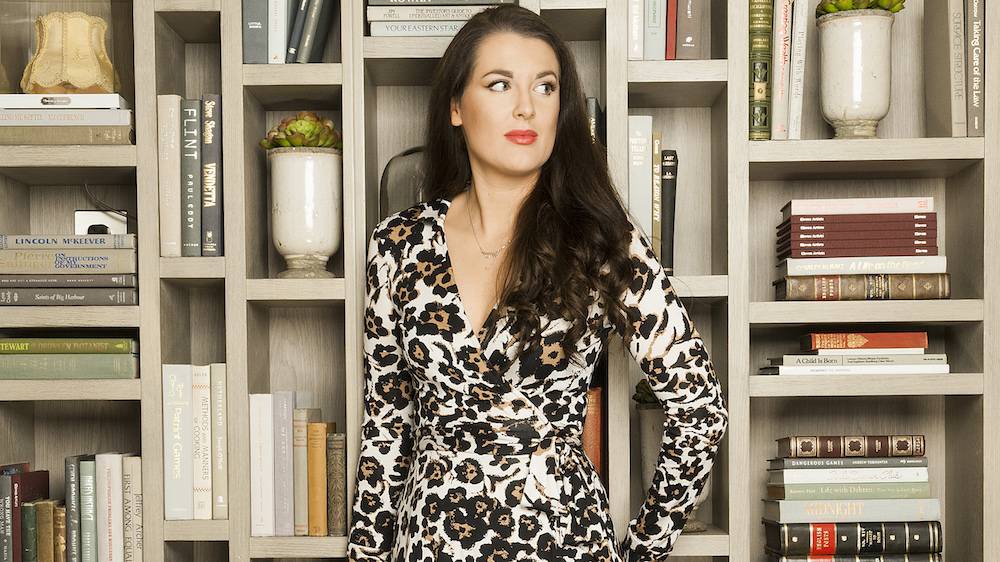 If you are an existing Personal Assistant and haven't heard the name Amy Marsden spoken about the office or at networking events, what rock have you been living under for the past 6 months? SecsInTheCity PA of the Year 2016 winner Amy puts being a PA firmly in the bracket of viable career path, something that is still a shock to some who believe that the role entails filing your nails and making a bad cup of coffee. A maestro of making the impossible possible, Amy is the Friday inspiration we all need in our lives…
TAR: I am so excited to have you as part of The Assistant Room feature we have pop up on a weekly basis. How are you?
AM: Well thanks how are you? Excited to be taking part!
TAR: So happy to have you! ' great thank you. So…let's start by finding out a little bit more about your current role at WorldRemit where you have the position of PA to the CEO…
AM: Sure! So I've been with WorldRemit now for 6 months. I look after the CEO, Ismail Ahmed and the Co-Founder Catherine Wines. We are a global money transfer business helping people make cross border payments easily and cheaply. It's a rapidly growing business with a tech start-up feel which is great.
TAR: Sounds very interesting! I can imagine that they both keep you on your toes for sure! I think it would be great to try and avoid the cliché of 'no two days are the same' but in a global business this is definitely a phrase I can imagine describes your role perfectly. Especially when you are supporting two people at such a high level…
AM: Definitely! Again, quite cliché but they are both very different characters and the challenges of the business are different; although we are established and doing very well a lot relies on initiative here, and your willingness to get involved with anything and everything! I've really had to create my own processes and procedures and streamline the way things are managed here. It's also my first time officially heading up an admin team so there are additional leadership challenges for me now too.
'No PA is ever perfect, I think that's something to keep in mind'
TAR: It sounds fantastic, very varied and fast paced which must keep things interesting. Let's get on to your admin team role in a second, I'd love to find out a little bit more about how you manage to keep a happy medium between two people who are so different. A lot of people coming in to the role will find themselves in a position which is not on a 1:1 basis and can sometimes find it difficult to balance so many different requests from multiple people.
AM: It is difficult but also rewarding, and it keeps me motivated! My main focus is always Ismail, the CEO who has a very different style to Catherine. He is laid back and quite quiet with his demands although he ironically requires the most management to stay on track and address all his competing business priorities. Gatekeeping for him is my biggest problem; everyone needs a slice of his time and this is tricky to control as he is such an open and friendly person.Catherine and Ismail have a yin and yang relationship, people often assume she "wears the trousers" but she is just a lot better than everyone else (including me!) at getting Ismail focussed. Catherine is horrendously busy and so I try to assist by taking activities off her plate completely. I'm getting familiar with company secretary tasks and licensing which is great exposure. I think I strike a good balance in supporting the two, but it's such a delicate equilibrium that I have to assess each day or task individually. As much as I can plan ahead, in a FinTech company everything happens at a crazy pace and without warning.
TAR: A top skill required to be a successful PA is definitely being able to manage expectations of the people you support and also those around you which sounds as though you have down to an absolute tee. You mentioned earlier in our conversation that you have also taken on the responsiblity of looking after an admin team. For those who may have the aspiration to take on something similar, how would you describe your role in that respect and how do you balance this responsiblity with such a busy support role to Ismail and Catherine?
AM: Again, management is difficult alongside such a busy role, but i knew I could add value as a manager and I was keen to grow into a leadership position (I studied for an ILM Level 3 back in 2013). It was nice to start at WorldRemit in this capacity, directly involved in hiring decisions (including the recruitment of an Officer Manager/EA) knowing I had the full trust of my bosses. My personal management style leans towards a supportive/mentoring role, good assistants and administrators shouldn't need constant monitoring or instruction, and a pet hate of mine is micro management, it's completely stifling. I respect creativity and strong decision makers, so in that respect, I manage the team as somebody who guides, I'm the glue for the team. It also allows me to spend my time on actual work too! I have regular catch ups with the team and we all keep each other informed of priorities, but all own our individual work days.
'I respect creativity and strong decision makers, so in that respect, I manage the team as somebody who guides, I'm the glue for the team.'
TAR: Amazing! It sounds as though the team are extremely lucky to have you 🙂 Taking all of that into consideration and looking over the experience you have gained through a very impressive career to date, what one piece of advice would you give yourself looking back to when you first started in the PA world?
AM: Such a great question! My advice would be to get involved with as much as possible, whilst paying attention to detail. Gain exposure to different areas of a business, offer to try new things and help with projects that don't necessarily fall within your remit; it's the best way to learn. New assistants can be so focussed on getting things right and perfect that they forget to allow themselves time to grow and shine as a great all-round asset.
TAR: Amazing advice for aspiring PA's and for those even wanting to take it up a notch with their own personal development! How important do you think it is not to concentrate too much on being the 'perfect PA' and what would you say are the most common make or break moments in this industry?
AM: No PA is ever perfect, I think that's something to keep in mind. We all make mistakes but we here to make our bosses lives slightly easier…if we do that in any way we have achieved something! Of course it's important to strive to be the best assistant you can be, but by the very nature of the role this can mean very different things in varying industries and to bosses with unique requirements. I think it's important to make time for your own development and growth and refine key areas within your job that can become your unique selling point. Although assistants need to be generalists, we are also hired for specialist skills and solid business knowledge which varies with exposure.
TAR: Again, amazing advice. I go back to how lucky your team are for having such a fantastically supportive person leading them and guiding them through not only their day-to-day but also their career. You are very inspirational Amy and it is incredibly clear the more I speak to you as to the reasons you were nominated and won the PA of The Year Award with SecsInTheCity! Surely that has got to be up near the top of your biggest achievements list?
AM: Thank you! Yes, I was very lucky to win and it was genuinely unexpected! The calibre of the nominees was incredible, all amazing assistants and high achievers….and for that reason I am so proud to hold the PA of the Year title. Certainly a career high after nearly a decade of hard work and perseverance!
'…it's important to make time for your own development and growth and refine key areas within your job that can become your unique selling point.'
TAR: And very well deserved too! How has your professional life been since being recognised at one of the most prestigious PA awards in the industry?
AM: It's been great! I've already been invited to speak at the Global PA association conference and will be a panelist for PA Life at the Office Show next month which is amazing. I've made so many great connections as a result and hope that will continue. I'd love to help others get the best out of their jobs by sharing advice through the recognition. Such a high bar set for myself after such a short time at WorldRemit though, sometimes I'm paranoid I'm not keeping it up!
TAR: That's so amazing!! A huge congratulations from all of us at The Assistant Room Amy, we will be waving the Amy Marsden flag from now on for sure! Just before we jump into the quick fire which is always a lot of fun, what three things would you say are the most important skills for a successful PA to have and why?
AM: Thank you! 1. Perseverance. Whatever obstacles you face you need to keep going, look for alternatives, find a new way to achieve your goal or task, never take no for an answer! 2. Assertiveness. The perfect balance of confidence, approachability and the ability to say no and push back in a professional way will help both assistants and their bosses prioritise and utilise time. And 3. Innovative. Being somebody who can offer new solutions, think quickly and creatively helps in all areas. I could list thousands, but I think these are three things which have always impressed me in other assistants and job candidates!
Quick Fire
TAR: Your ultimate power dressing brand?
AM: "Closet" dresses ; British made, flattering and office appropriate
TAR: Most trusted venue for a last-minute private dining event?
AM: Park Chinois, I have a good relationship with the staff who always go over and above!
TAR: You've had a long and challenging day at work, where is the first place that you go?
AM: Home, for a relaxing bath (I love the bath!)
TAR: The number 1 app you couldn't live without?
AM: Citymapper! So simple!
TAR: Biggest guilty pleasure?
AM: Biggest guilty pleasure is junk food…cannot resist
TAR: And finally…your favourite go to quote that picks you up when things get tough?⁠⁠⁠⁠
AM: Your value does not decrease with someone's inability to see your worth.
Image courtesy of PALife