Mental Health in the Workplace
Taboo, by definition is a social or religious custom prohibiting or restricting a particular practice or forbidding association with a particular person, place, or thing. So where does the topic of mental health fit into this description or rather should we be asking how to disassociate mental health with the word taboo in it's entirety? All members of the team at The Assistant Room are open in admitting that we have all suffered from a mental health condition in the past and are on a continuous journey in keeping ourselves positive therefore this post in particular, is from us to you with love.
So lets lay down the facts and answer the big questions…how common are mental health problems, are they increasing and what are the different types? On average, 1 in 4 people in the UK will experience a mental health problem each year. The overall number of people with mental health problems has not changed significantly in recent years, but worries about things like money and jobs can make it harder for people to cope with the pressures of every day life. For us as PA's we don't only carry our own emotional stress but the stresses of those we support without hesitation and even more amazingly, we do so willingly.
A report conducted by Time to Change in 2014 illustrated that attitudes towards mental health problems are continuing to change for the better and that the number of people acknowledging that they know someone close to them who has had a mental illness is becoming much more common. A large majority of people are now much more comfortable talking to their employer about a mental health problem, although many still feel uncomfortable, showing that there is still some way to go to improve attitudes and is something that we at The Assistant Room feel passionate in pushing to achieve.
With many mental health conditions surprisingly common, the amazing charity Herts Mind Network has worked with over 5000 clients and carers during the past year therefore the question remains, why has the topic of mental health been sidelined as a taboo subject among society and how do we move forward in making change? Our amazing Kelly took the time to catch up with Julie Nicholson, CEO of mental health charity Herts Mind Network to discuss the stigma associated with such an important topic.
---
Originally trained as a mental health nurse before moving into the voluntary sector with Body Positive in the 1980's, Julie graduated in politics and literature in 1995, winning the University award for outstanding achievement in the field of social justice. Julie joined Herts Mind Network in the same year, as one of the first paid workers to set up a new Befriending project aimed at resettled clients discharged from long stay hospitals.
Over the past 20 years Julie has led the organisation to become the largest provider of mental health services in Hertfordshire, supporting more than 5,000 clients in 2014. As a qualified mediator Julie has been heavily involved in influencing mental health policy and was awarded an MBE in 2012 for her contribution to mental health services in Hertfordshire.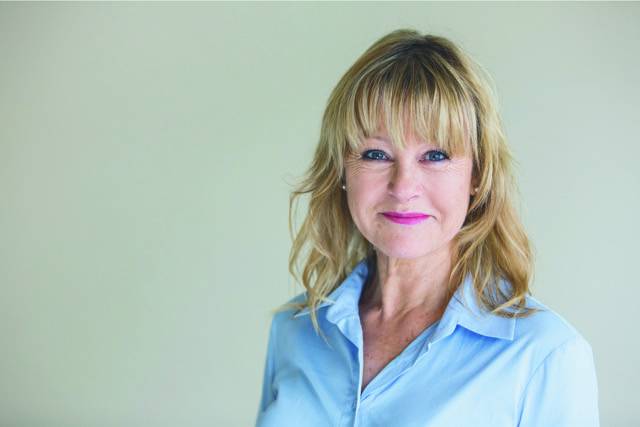 K: Hi Julie, thank you so much for agreeing to talk to us. Mental Health is something that the team here at The Assistant Room take very seriously, so it's a real pleasure to have you involved!
J: I am very happy to be involved Kelly, thank you for asking me!
K: Can you tell our readers a little about you, your role and the work that you do?
J: My background is mental health nursing and counselling but having studied politics at university, the opportunity to combine campaigning with mental health at Mind was an exciting challenge. My role now as a Chief Executive is strategic and focusses very much on funding the increasing demand for our services.
K: Do you feel that the stigma around mental health is starting to subside?
J: I do but we have a long way to go. I think the work of Time to Change and significant individuals such as Jonny Benjamin for example, have really brought the subject out into the open and given people a voice. I think the main issues around disclosure are still valid though and people, particularly in the workplace, remain reluctant to be honest about their mental ill health. I do think the fear around mental health in terms of risk is subsiding as people are better informed and less influenced by negative media.
K: Mental health in the work place still feels like a taboo subject – what can employers/employees do to start making changes?
J: Again I think talking about it is the main way but training plays an important role in raising awareness. Some employers really are trying to improve practice by offering training to staff in how to manage their mental health and how talk to colleagues to gain support. Knowing your rights in the workplace is crucial and getting advice from organisations such as ours on how to retain employment rather than be overwhelmed and leave to avoid disclosure. Employers need to invest in their staff to recognise mental ill health is no different to physical illness in that it is a manageable condition that shouldn't be hidden by fear of discrimination.
'…the fear around mental health in terms of risk is subsiding as people are better informed and less influenced by negative media.'
K: Mind offers lots of courses and training to educate people on work place wellness – is this something that is popular or do you still feel there is a way to go to get employers to take this issue seriously?
J: Some employers are very clued up to recognising it makes good business sense to support people before they become so unwell they need to take leave. Offering training and services such as counselling or vocational advice, keeps people productive and avoids long term leave. Other less progressive employers are still avoiding the investment in people and use poor practice to oust anyone they feel isn't 'coping' out of organisations. Interestingly, the private sector is becoming much more conscious of the need to raise awareness whilst some public sector organisations are trailing behind…
K: What are the equality laws like around Mental Health?
J: The law is much more supportive of mental ill health and people have rights under the DDA. The reality however is that when someone is very unwell they find it hard to fight for their rights and that's when organisations such as ours can step in and work alongside someone to ensure they are treated equally and with respect.
K: What do you think is the biggest driver of stigma within Mental Health?
J: Fear I believe still surrounds some forms of mental ill health but that is definitely improving. The perception of what someone with a mental health issue looks like is still badly portrayed in the tabloid press but overall, I believe it is changing as more people, especially men, are coming out and being honest about their issues.
'Offering training and services such as counselling or vocational advice, keeps people productive and avoids long term leave.'
K: Why did you decide to work in Mental Health?
J: My mother had mental health issues when I was a child and I was always interested in why people avoided talking about it! I wanted to understand and I have never lost interest in continually learning and developing that understanding. I have had my own experience of anxiety in the past and that was certainly the greatest way to gain insight and empathy.
K: Finally, if you could give any advice to our readers who are suffering in silence, what would it be?
J: As always, try to talk about how you are feeling with someone you trust. Recognise that it is ok to say you are not ok and find help that is appropriate for you. Look at local Mind websites and check out the wellbeing services offered at GP practices and give us a call. The one thing your readers can be sure of is that they are not alone in feeling the way they do and the sooner they get support; the easier it is to see a way forward.
---
As PA's we pride ourselves on providing support to those that we call 'boss', putting ourselves second without question or hesitation. It is easy to forget that we too are important and that taking time to focus on our own wellbeing both mental and physical is a priority and is not to be ignored. With the support of organisations such as Mind lead by inspirational people like Julie, there is no longer any reason to cast a shadow over the subject of mental health but more so to embrace it as a normality within all of our lives.
Mental health, talk about it. Shout about it. Cry about it. But don't keep quiet about it.
With all of our love,
Jess and The Assistant Room team x