How to Work From Home Successfully During COVID-19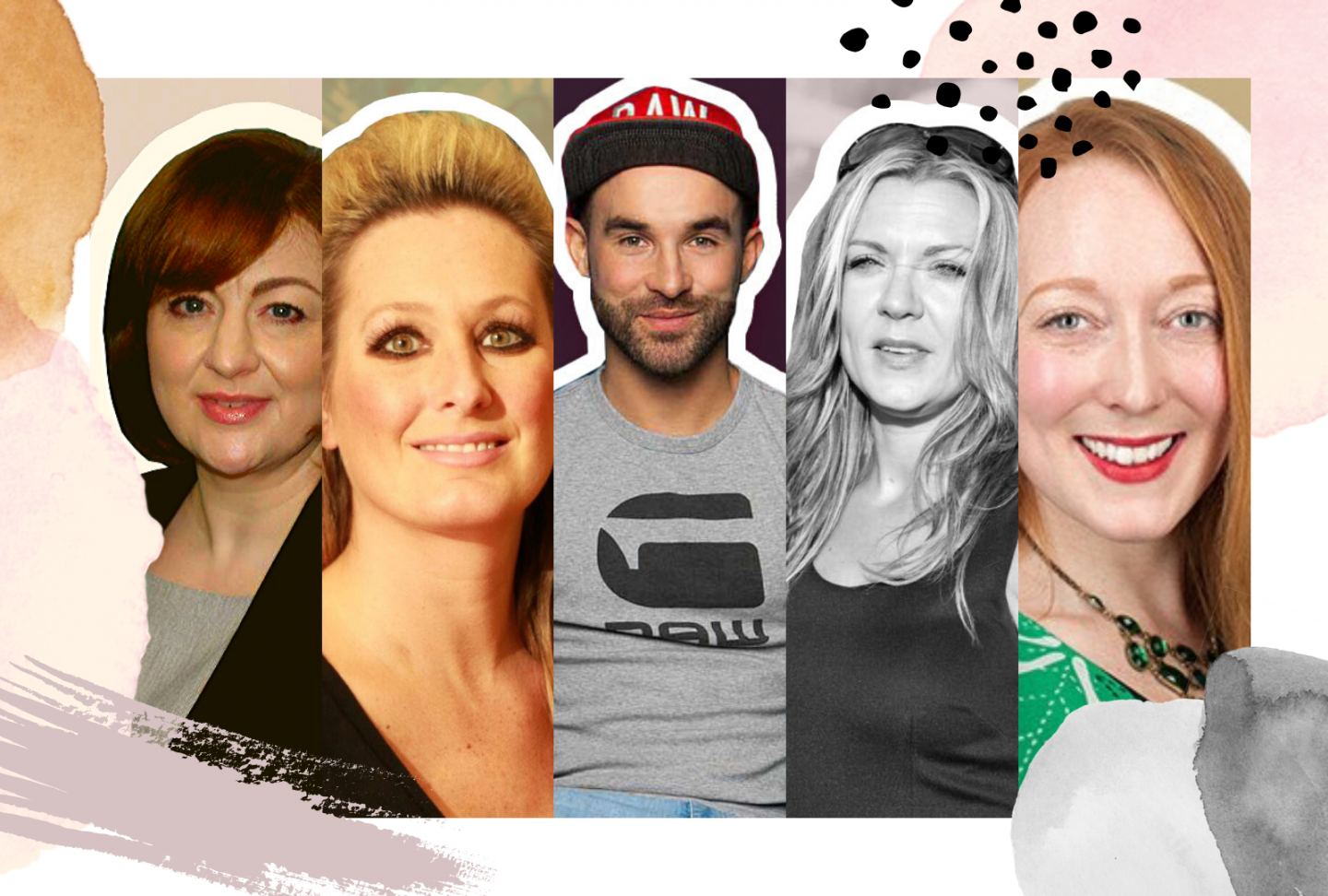 Thanks to lockdown, working from home is now pretty much the norm for many of us. While we may have craved flexibility and freedom from our employers pre COVID-19, it turns out that the grass is not always greener on the other side and creating a successful working from home routine can be tougher than originally expected.
When based at home it is easy for you to become your own worst enemy. The reality? Your morning alarm doesn't come with the same time pressures as it used to, pyjamas can sometimes be your OOTD (outfit of the day) and no one is there to stop you from watching videos of cute and funny cats on YouTube every half an hour.
Working from home can be great…right up until the dog chews through your laptop charger, your neighbour starts cracking on with their list of noisy DIY tasks during conference calls and the wine hangover from the night before (you knew you didn't have to go into the office the next day) meant that a snooze in bed was a much better option than clearing your inbox.
So what's the secret at creating a successful working from home strategy and how are assistants coping with the change? We spoke to 5 assistants from different industries to share their experiences of bringing work into their homes.
Leighaine Ashworth, Desk Assistant in London
After 16 years of being an EA, I thought it would be impossible for me to work from home. I have always worked closely with my fellow EAs and bosses and I enjoy the interaction you get an in office.
At first, I questioned how I would keep myself motivated and how I would manage during COVID-19. Keeping to a routine has been my saviour and it has kept me sane. In the morning I get up and ready for work at my usual start time (I do get an extra 30 minutes in bed, I won't lie). I catch up on emails to address anything urgent and have an early morning call with my team which helps me to prioritise my day. If you're like me, you are usually running around the office trying to help everyone which means I'm pretty active, but now I find myself in front of my screen for a much longer period of time which starts to take its toll on your posture and wellbeing.
I have good and bad days and on the bad days speaking to my friends and family on video calls really helps. At the end of the week I organise calls which makes me feel a lot better, it's always nice to see those friendly faces which helps you remember you're never alone. My advice to everyone is to try and stay active, join those online fitness classes, organise calls with your family and maintain a routine. Don't forget all the things you usually love to do, you could even try to start a new hobby that you didn't have time for before!
Abigail Jones, Executive Assistant at Facebook
I have been working from home since early March (having never really spent much time working from home before) and I wasn't sure what it would be like at first- I have experienced a few 'wobbles' during adjustment. Even as an introvert, the isolation takes some getting used to, particularly as previously I attended networking events most evenings, with regular socializing.
In the same way that you previously had a routine – getting up and out of the house, the commute and morning, I would suggest a routine that works for you. For me, that is a morning run, so I can get exercise and fresh air, ready to start the day.
There is something about having video conferences that feels a little bit unnatural, initially, because as good as the quality can be, it is still a different experience, which requires adapting to. I have found it a little bit too easy to get used to not 'seeing' people, so I try to schedule VCs in the mid-morning or afternoon, so I can have focus time to get the urgent things done, and to prepare to talk to other humans again!
It can be easier to work longer hours than usual, because it is harder to make a work life balance when there is no distinction from the work-place and home life. I try to be mindful of that and create a separation, even though it is tempting when you can see the emails coming in.
I choose whether or not to take part in all the new virtual social events, the variety of which can be overwhelming- from yoga to quizzes, games nights and happy hours, I usually do one or two things a week that I am really interested in to keep in touch with people.
Paula Harding, Executive Assistant to Dean of Education and Senior Management Team at Liverpool School of Tropical Medicine
I have never wanted to work remotely. I am easily distracted and I miss being amidst the hustle and bustle, interacting with colleagues which often leads to ideas being formed and problems solved. As an Executive Assistant, it is my job to ensure my executive is being the best that he can be and not being able to see and interpret his body language and behaviours is hard.
With these awful circumstances though, I remind myself that I am lucky to be healthy and lucky to still be working. I have been honest with my executive and he has reassured me that the value I add is more beneficial than mastering presenteeism. I have never been a 9-5 person, very often working evenings and weekends of my own accord, I often have random moments of creative thinking when I'm not at work.
It is important to recognise and accept that we all react differently and have varying circumstances. There is certainly not one way to get through these days.
My advice is to take each day as it comes, if it doesn't go to plan, start again the next day. For me, I have found getting organised has made a difference, making time for distractions, identify the key items that need to be done each day, those that add value to my executive and the organisation.
I remind myself of the quote tweeted by Neil Webb "you are not working from home, you are at your home during a crisis trying to work".
Stuart Martin, Executive Assistant at Spotify
I have one of those personality types that thrives being around others so isolating at home can take some getting used to. I've found creating a defined work area (I have my laptop set up on my dining table) helps create a better mindset than if I were to work from the sofa.
Spotify embodies remote working so I feel lucky enough that I've had a head-start with getting used to working from home. Our two biggest offices are in Stockholm and New York with teams split across locations so almost all of my meetings usually involve Google Hangouts. Admittedly video calls can sometimes be a bit daunting, especially if you are not used to them, but getting over the unhelpful concerns like backdrop envy (yes that really is a thing), or finding the right moment to speak on a call so it doesn't become an accidental interjection due to lag etc is important. Also reminding yourself that everyone is in exactly the same situation really does help alleviate any of those feelings.
Technology has come on leaps and bounds in recent years which is successfully enabling us all to be more connected. Whether that is reliable WIFI, user friendly (and stable!) video conferencing and even having the equipment to be able to work from home in the first place such as laptops really makes all this possible.
My two big takeaway tips would be to create structure in your day; be online at the same time you would usually be in the office and schedule a lunchbreak so you can get away from the laptop and make your way to Costa Del Kitchen to break up the day whilst ensuring you set a finish time so that work doesn't bleed into your evening/non-work time. Also try to get much-needed social time scheduled with your teams. We have a daily 'virtual coffee' where we each take turns to host a game or present something we are passionate about – Basically anything so we don't end up talking about Covid-19!
Melissa Hume, Executive Assistant and Travel Manager at First State Investments
Working from home can take some getting used to, we have all probably worked an odd day here or there, but we are in unprecedented territory working from home every day in what will be week six for me.
As an assistant, working closing with your executive is key, so anyway you can maintain this away from the office is helpful. I start every day at 8.30am with a global team video call, this isn't something I normally would join, but it keeps me in the loop on what is happening within the team. As soon as this is over, my executive will FaceTime me, we do this a few times throughout the day, just to make sure we maintain contact and normality and because of this, I always get up and ready to start my working day as if I was going to the office. No one wants to see me in my pyjamas with bed hair!
It can be hard avoiding distractions at home and I try not to be too hard on myself about it, it's no different from being in the office and chatting to a colleague or popping out for coffee. I have learnt that it's ok if you miss a phone, call, you wouldn't be available 24/7 if you were in the office, so it's the same at home. I allow myself breaks throughout the day and set myself tasks to complete each day. Trying to remember that the only difference to my day is I am now at home, but so is everyone else and we are all in the same situation.