Eating at: Kanishka, Mayfair London
Kanishka, the newest and one of the most exciting Indian restaurants to open it's doors on Mayfair's, Maddox Street. First welcoming guests in March 2019, this foodie hot spot is the most recent example of culinary masterpiece belonging to Chef Atul Kochhar, who made his name and bagged a Michelin star at the highly acclaimed restaurants Tamarind and Benares, also in Mayfair. He is joined in this new venture by Tina English, a creative influencer on the London Indian food scene.
The restaurant showcases the cuisine of North-East India, one of the most fascinating places in India consisting of 7 states, called collectively as 'the seven sisters'.

Kanishka offers the promise of an attractive and enjoyable experience. The ambience is relaxed, but you are reminded that you are in the heart of Mayfair with classy interiors and impeccable service. This place is really an all-rounder, perfect for dinner with clients, or a great place for catching up with friends. The sit up bar area also offers a great place to have a pre-dinner drink with expert mixologists creating standout cocktails. During our visit, we couldn't say no to a gin, lemongrass and kaffir leaf concoction before we sat down to explore the food menu. It is safe to say that it is definitely worth getting there early for a drink at the bar! Celebrating the seven sisters of India, the menu introduces some unexplored cuisines offering an insightful culinary journey where spice is an ingredient injected into every dish, even the cocktails! We had the pleasure of trying the Kanishka Rangil (Holi) Tasting Menu, which consisted of 8 courses, including a fabulous cocktail of chocolate butters infused with chilli.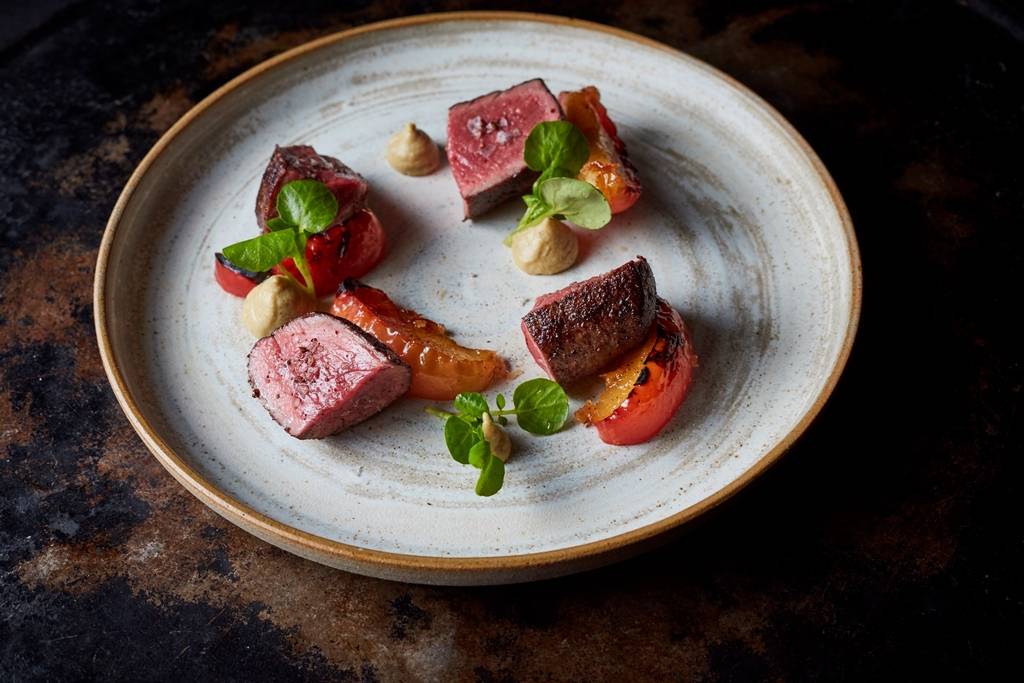 The tasting menu was fantastic and offered an incredible array of dishes catering to any and all dietary requirements. Stand out courses was the Gangtok Momo dish and the Goat Curry. The Gangtok Momo were beautiful lamb dumplings, which were also available to order as a vegetarian option. These little morsels of heaven were accompanied by a perfectly spiced sesame tomato chutney, and when they arrived at the table there was a moment of surprise; having dim sum at an Indian restaurant was not what we expected! This dish in particular demonstrated to us the Japanese influence on the North Eastern part of India which is so well incorporated into the menu. Our other favourite, the Goat Curry was a melt in your mouth masterpiece, accompanied by a perfectly cooked creamy 'Kanishka signature black dal'. From start to finish a totally enjoyable evening, and a knowledgeable experience discovering new flavours and menu concepts. In addition to the tasting menu's there is an a la carte menu with plenty of variety and vegetarian options. Plus, there is a lunch time set menu offering 3 courses for £29, an absolute steal!

CONTACT DETAILS
Website: https://kanishkarestaurant.co.uk/
17-19 Maddox St, Mayfair, London W1S 2QH
Telephone: 020 3978 0978