Eating at: Kahani, Chelsea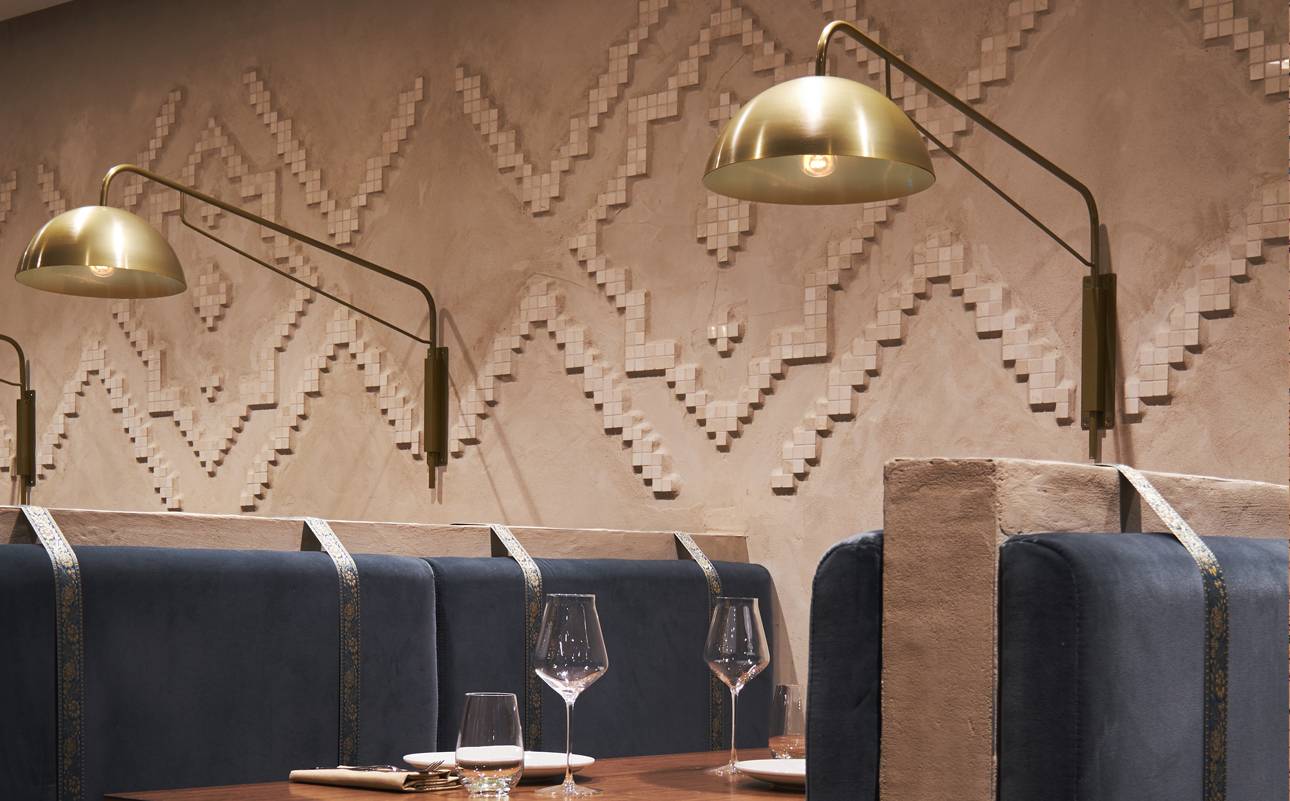 Opening its doors in September 2018 Kahani, meaning 'story' in Hindu, is a secluded delight, opposite the iconic Cadogan Hall, in the heart of Sloane Square, Chelsea.
The venues simple but statement entrance leads down into the warmly lit restaurant area, which instantly gives guests an intimate and relaxed feeling without compromising on the luxury feel of a Chelsea locale.
As the Head Chef and owner of Kahani, Peter Joseph created the new brand following his 15 years of holding a Michelin star at the celebrated Tamarind Restaurant in Mayfair. Highly visible within the restaurant, Chef Peter has his finger constantly on the pulse and can be seen working with his team of culinary experts through the open kitchen viewing panel in the main dining area.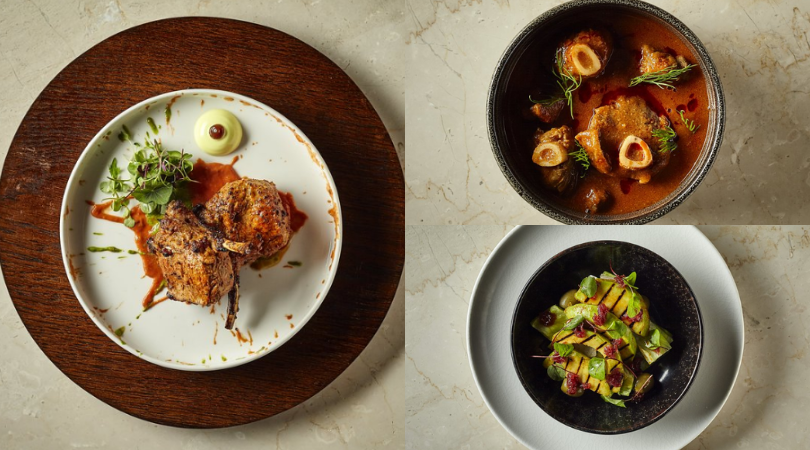 Seating up to 90 guests, Kahani is as an extremely versatile space catering for regular dining as well as private hire. The venue is perfect for company events or special celebrations and offers a private dining room 'The Peacock Room' that oozes sophisticated glamour. Seating up to 10 guests, the Peacock Room is situated on a mezzanine, overlooking the restaurant and provides diners with intimacy for those more personal lunches/dinners.
Design company KAI is behind the beautiful interiors which feature deep tones and modern classy furnishings with an Indian finish. Every detail has been carefully thought out from the extraordinarily detailed Indian influenced wallpaper to the imitation fireplace, making Kahani feel distinctly inviting.
Offering both a la carte and tasting menu's, all dishes reflect Chef Peter's culinary expertise in revolutionising Indian cuisine. Each menu reflects a truly modern Indian experience with light and refreshing dishes using the very best British seasonal ingredients.
Upon visiting, we chose the a la carte menu. With help from our waiter who guided us through the flavours and inspiration of each dish, it was clear that all of the Kahani team throughout the entire evening were exceptionally passionate about the restaurant and what they have to offer.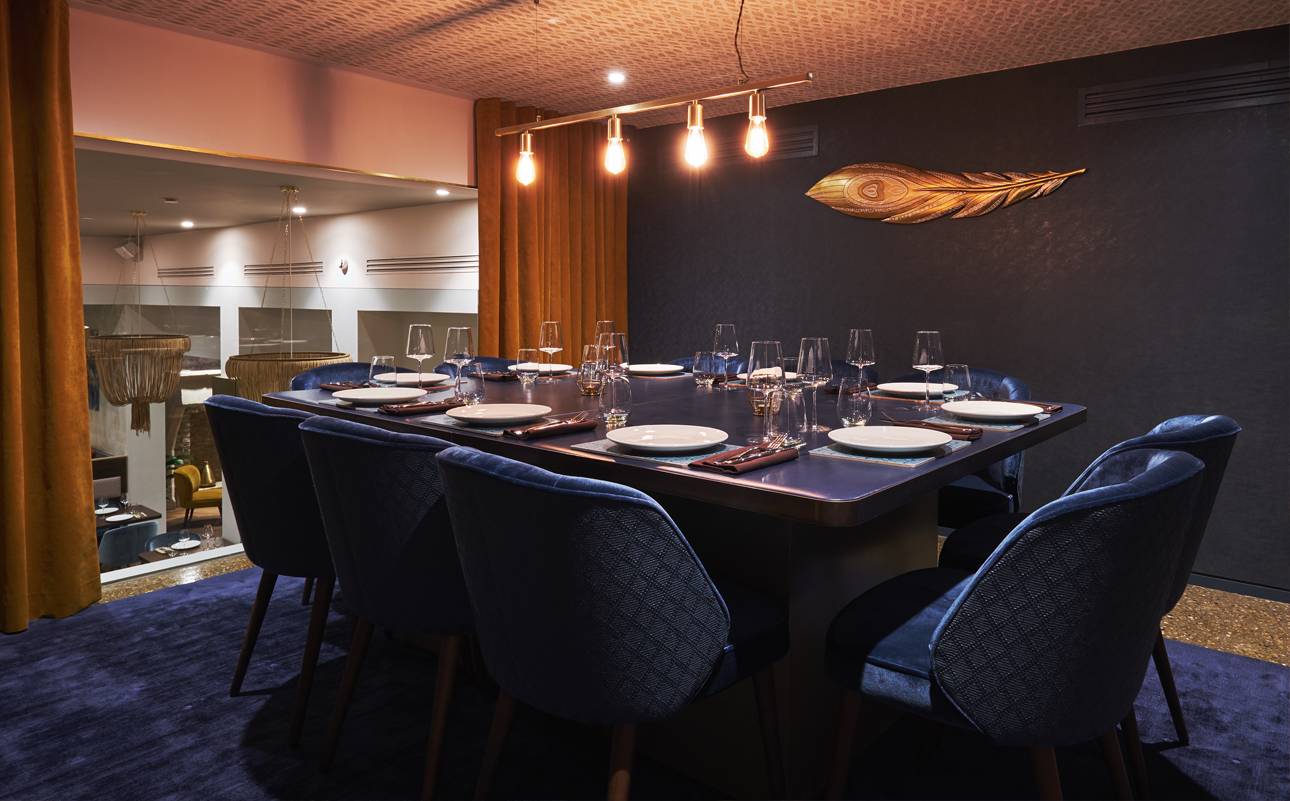 We started with a selection of 3 starters, all small plates, followed by a selection of grills, a must for any guest! To follow, we opted for the 'Butter Chicken' curry with rice cooked which was perfection. Every single dish was meticulously presented, with spices and flavours marrying perfectly together.
Any recommendations from us? A must try from the starter options is the 'Char-grilled Scottish scallop, star anise coated, spiced raw mango thuvayal' which has to be one of the best seafood options we have tasted in a long time.
For the grills we didn't hold back (and was encouraged not to by our waiter!) indulging in the chicken, lamb chops and prawns, each bold and unique in flavor.
The cocktail selection at Kahani is not extensive however it is perfectly balanced with the dining menu. Not on the menu is 'The Secret' cocktail, and if you can guess the ingredients it will be named after you, good luck with that!
Last but by no means least was the dessert, we tried a mixture of ice-cream and sorbets, which was palate cleansing heaven. We also had a sample of the 'Raspberry & mint cheesecake 'melt in the middle', which was a deconstructed light cheesecake, simply dreamy!
Our final verdict? A huge well done to the team at Kahani, and to Chef Peter Joseph, our experience at Kahani exceeded our expectations!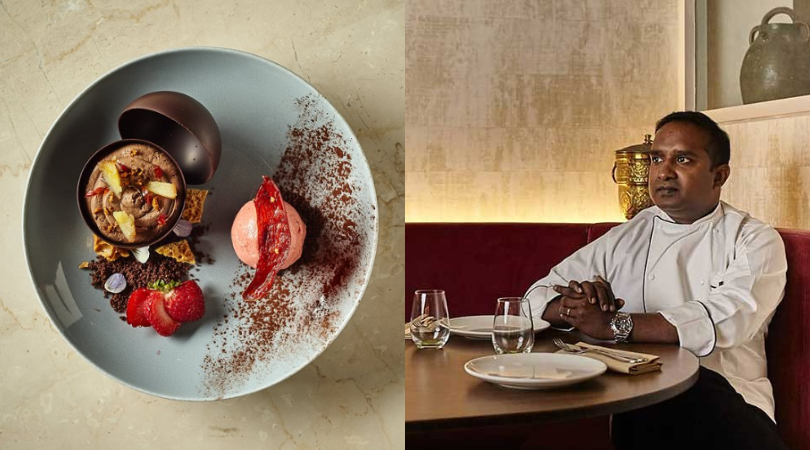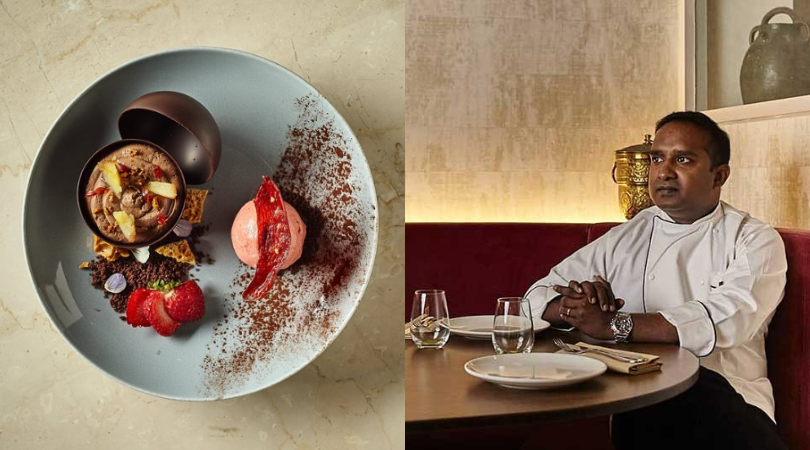 CONTACT DETAILS
Address: 1 Wilbraham Pl, Belgravia, London SW1X 9AE | Phone: 020 7730 7634