London's Top 10 Festive Venues
From baubles floor to ceiling to outside terraces transformed into winter wonderlands, London has truly pulled out all the stops to make the 2022 festive period one to remember. If you're looking for a place to book a last minute festive celebration or just somewhere to perch for the day surrounded by music, tinsel and glitter, then check out our favourite festive venues below.
1. The Libertine, Bank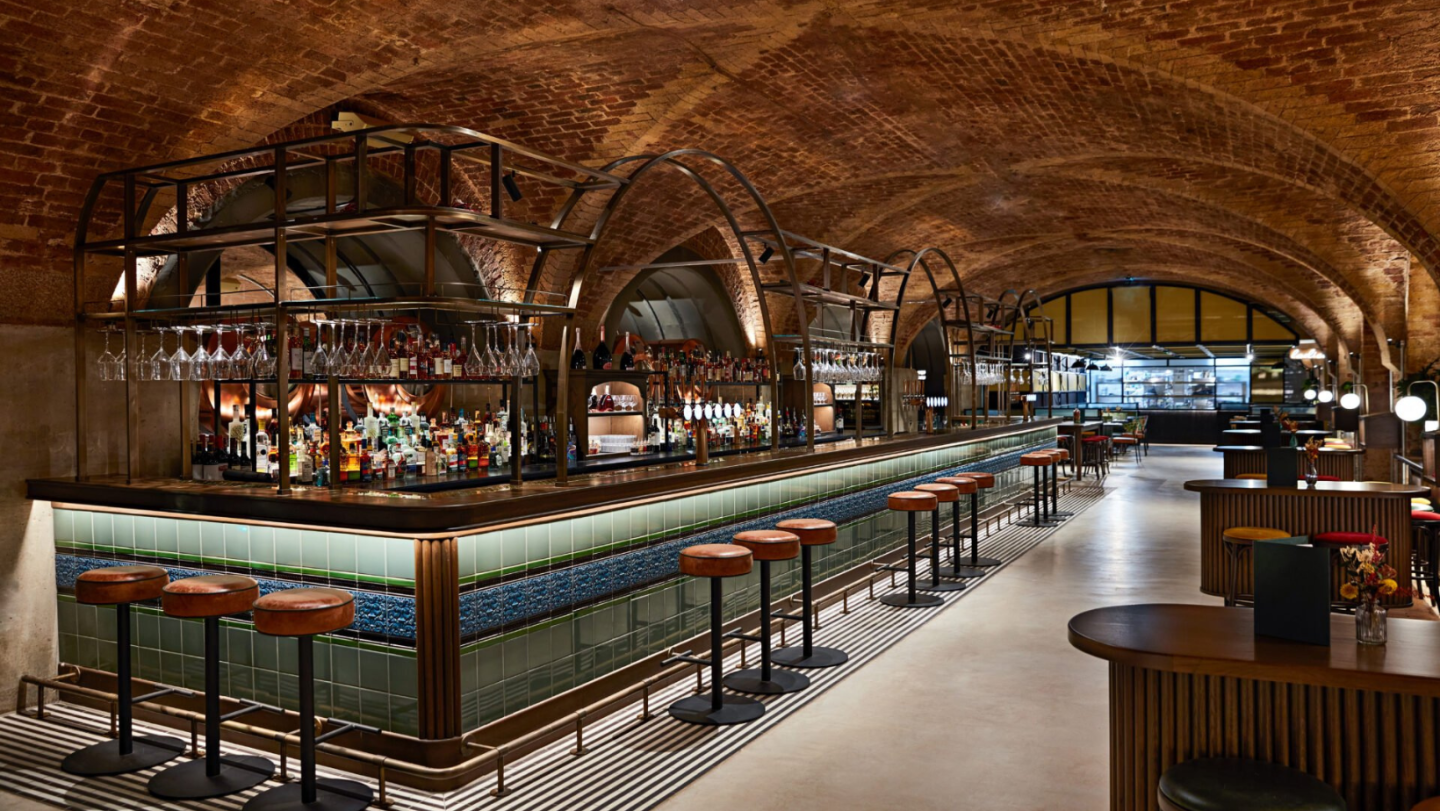 A brand-new opening from the Incipio Group just in time for this year's festivities. The Libertine has something for everyone, found in the vaults beneath The Royal Exchange it is laced with British history under arches that once guarded the spices, silks, and gold of London. The vault was the first venue in Britain that was granted an alcohol licence in 1571 by Queen Elizabeth 1st and The Libertine have kept the essence of these tales in both the grand décor and enticing offering of the lavish venue.
Click here to visit their website.
2. 34, Mayfair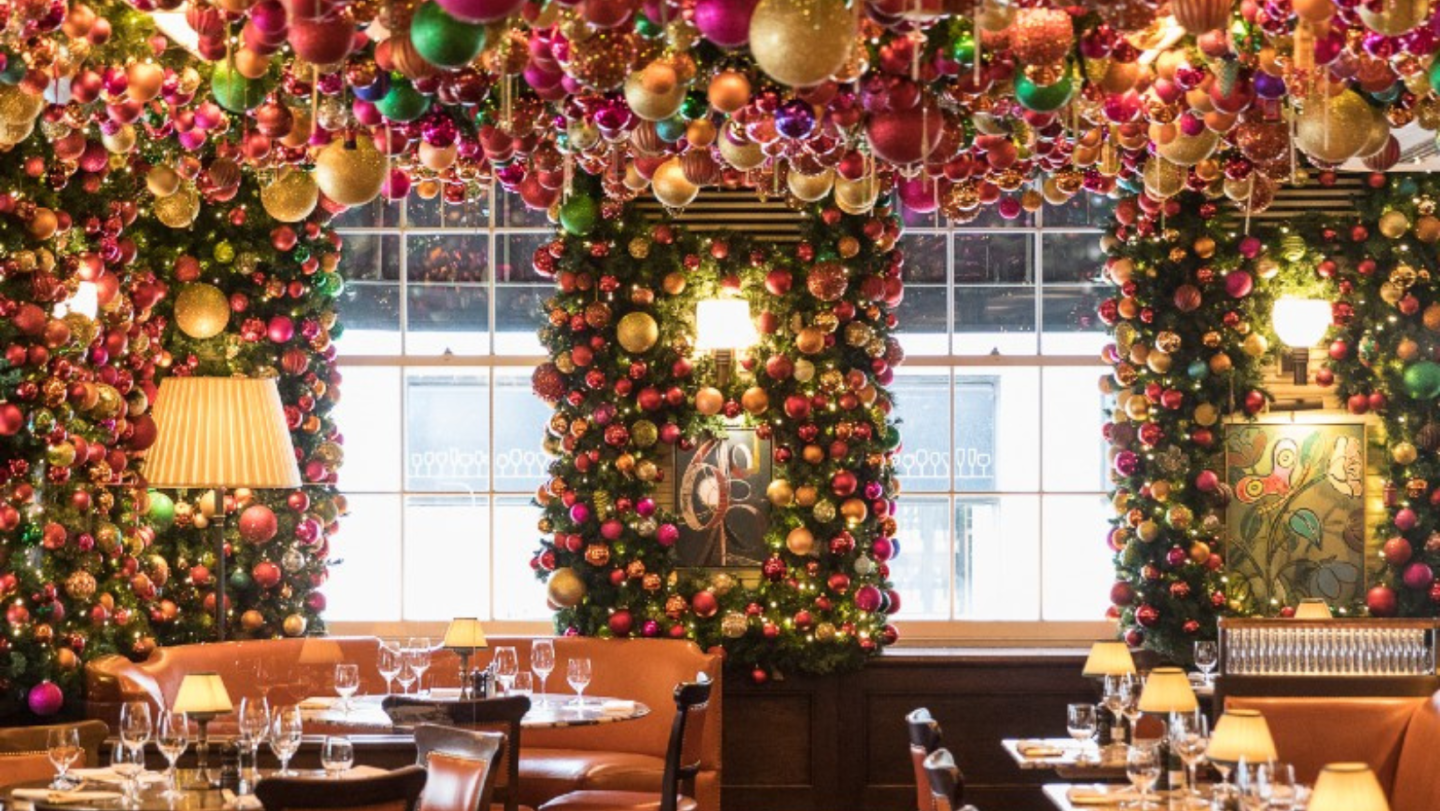 The iconic festive displays at 34 Mayfair have become a seasonal highlight in London and 2022 is no different. This year's display boasts enchanting Christmas trees decorated with glittering baubles with a scene worthy of Santa's workshop taking centre stage at the entrance. Inside the delights do not stop with thousands of wonderful traditional decorations filling the restaurant. Whether you're popping down for a Christmas cocktail, a festive brunch or something more formal, you are 100% guaranteed to get the perfect picture for socials!
Click here to visit their website.
3. Dalloway Terrace at The Bloomsbury Hotel, Oxford Street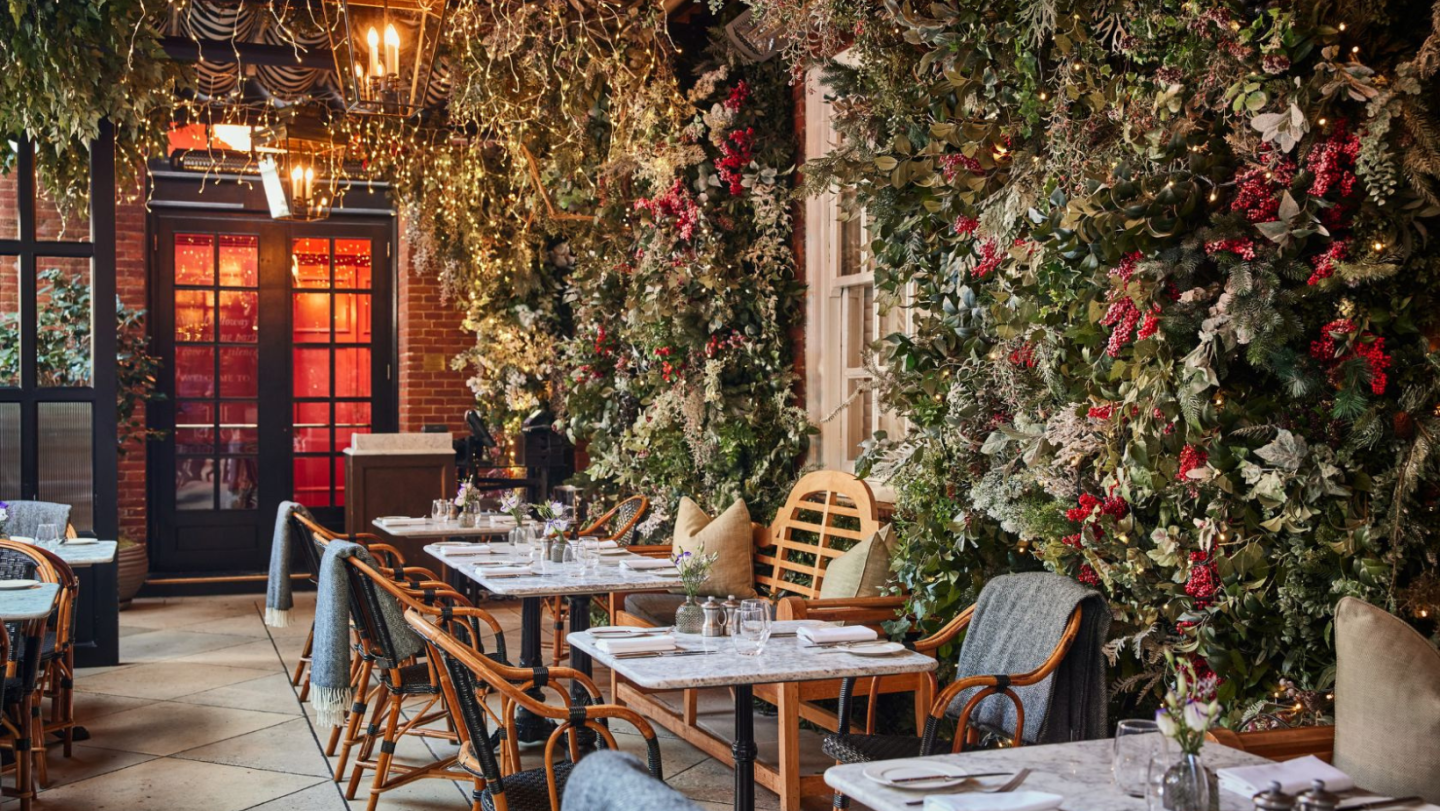 The famous terrace is open once again for the winter season offering the perfect place to cosy up and enjoy the most wonderful time of the year with loved ones. Sit back in the whimsical Enchanted Wonderland and enjoy indulgent afternoon tea menu, fresh seasonal dishes and a charming collection of cocktails and winter warmers from Chase Distillery. Dalloway Terrace oozes laidback luxury and relaxed glamour from the second you walk in. Save a spot for me – this is my hands down festive favourite!
Click here to visit their website.
4. The Ivy Chelsea Garden, Chelsea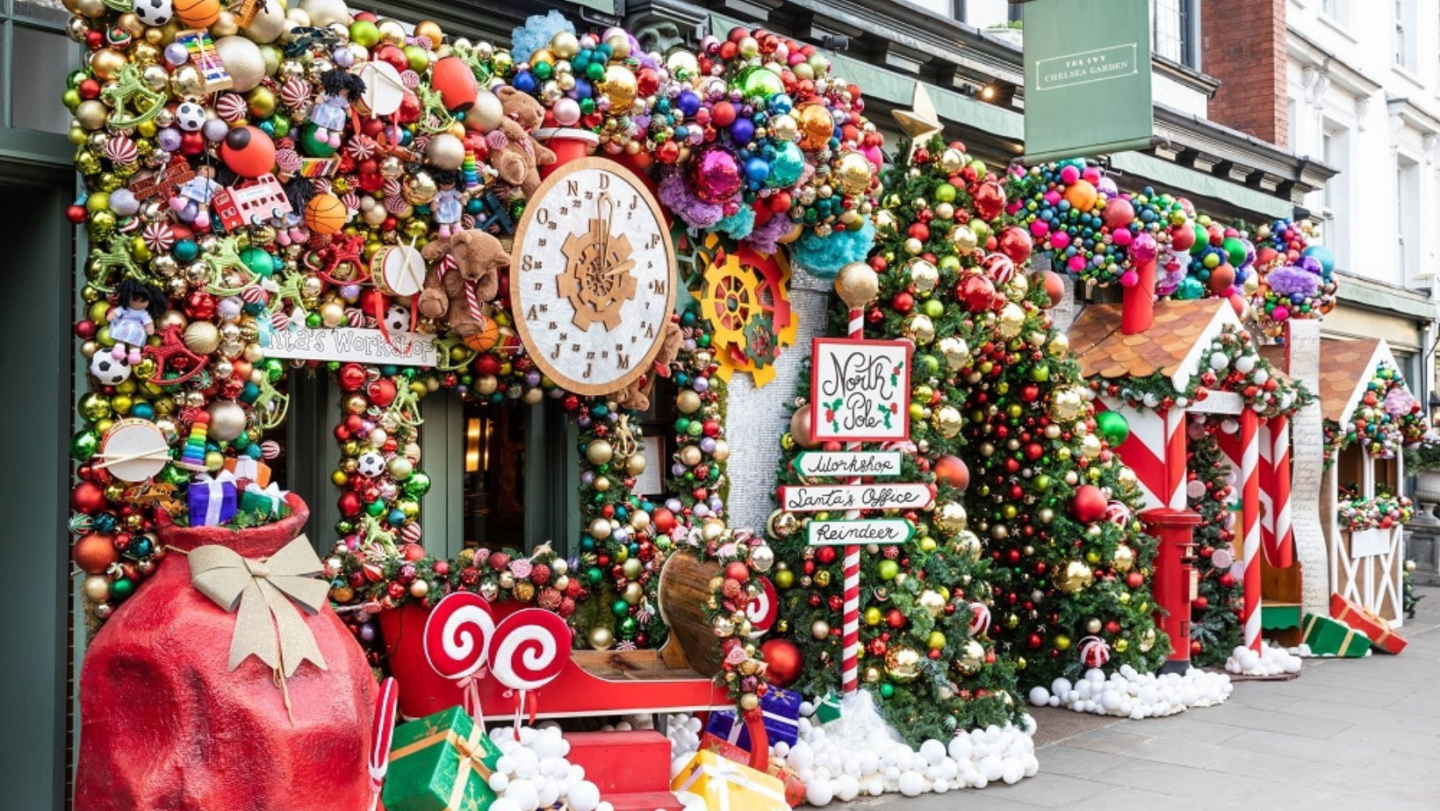 You should book a table at The Ivy, Chelsea Garden just to revel at the extravagant festive displays that they produce at this time of year. Adding a touch of Christmas sparkle to their regular menu, The Ivy has taken it up a notch with dishes such as Twice Baked Stilton & Walnut Soufflé, Goose and Turkey Shepherd's Pie and a quintessentially British Christmas Pudding, along with winter warming cocktails to loosen up even the tightest of Exec's at any Christmas party!
Click here to visit their website.
5. Coppa Club, Tower Bridge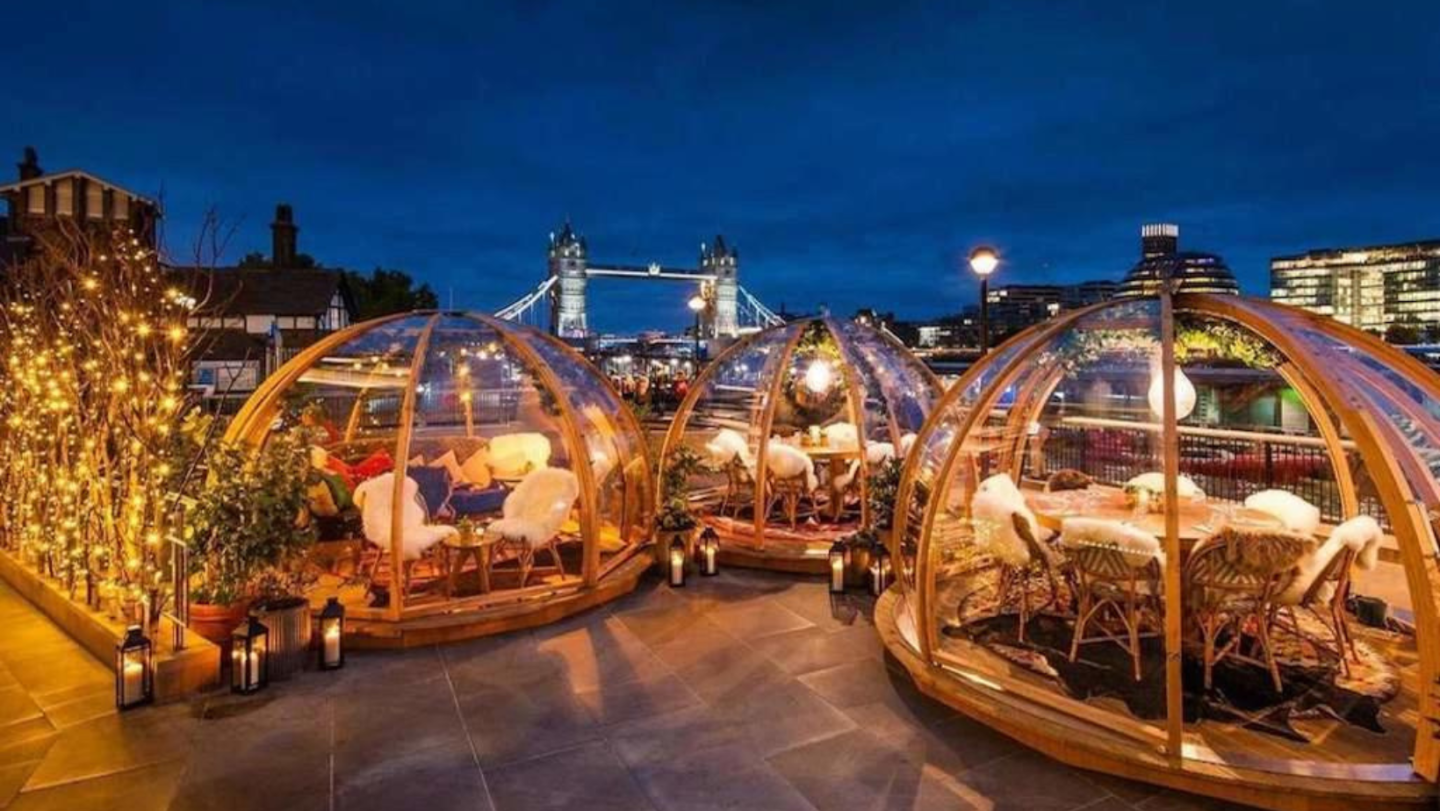 One of the best parts of Christmas in London is enjoying the twinkling lights whilst walking along the Thames on a December evening – the perfect place to finish that walk is in a perfectly placed riverside igloo at Coppa Club. Located on the terrace with spectacular views of the city, intimate spaces have been created for you to enjoy with friends and family over a traditional Italian Christmas Feast.
Click here to visit their website.
6. Scarfes Bar at The Rosewood Hotel, Holborn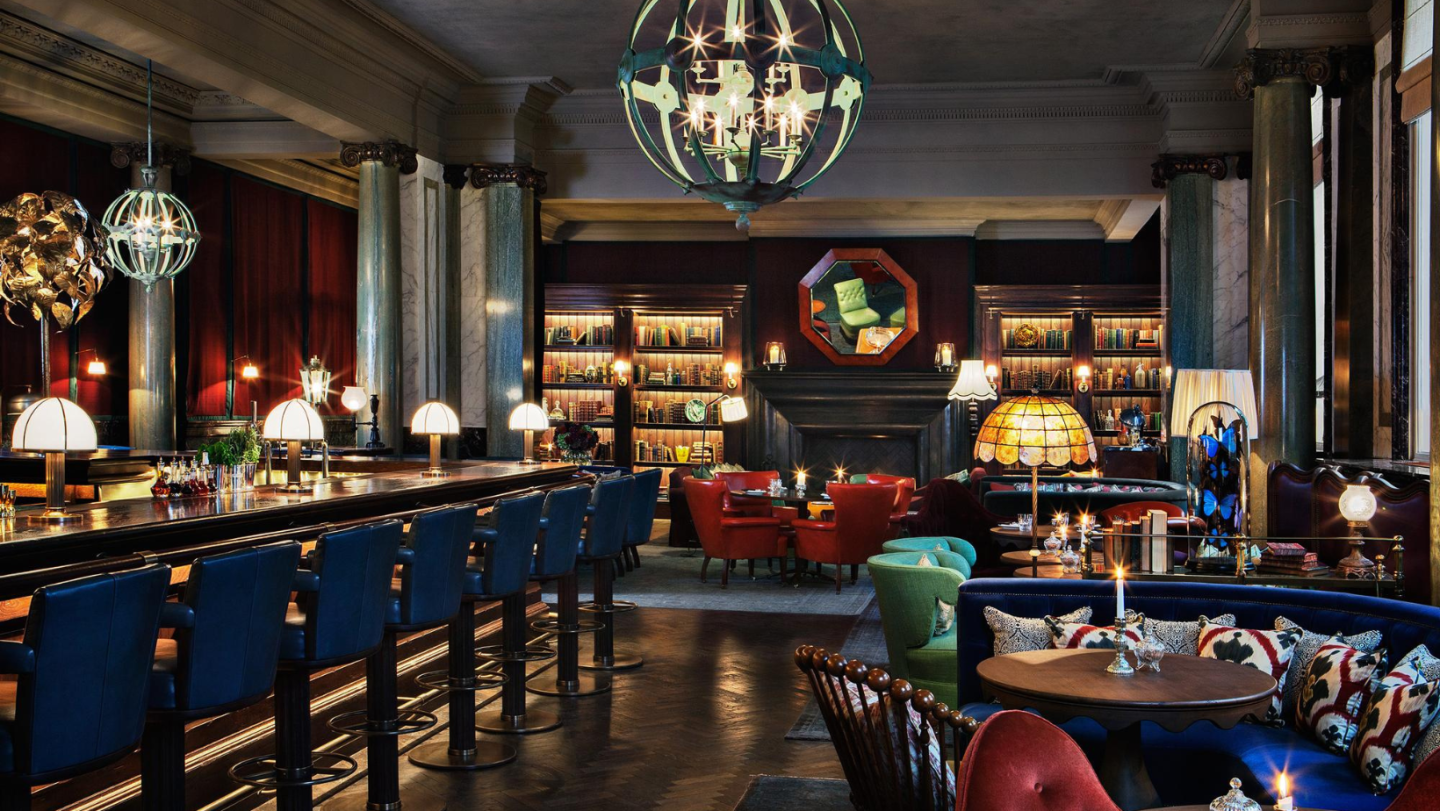 If you're looking for somewhere cosy to enjoy a festive tipple whilst sitting in front of a log fire and reminiscing on Christmas past or starting new traditions for Christmas future, then look no further than Scarfe's. Ranked no 31 on the top 500 bars in London, Scarfe's is an artfully social bar located just a stone's throw away from Covent Garden where you will find a creative cocktail menu and complimentary live music six nights per week.
Click here to visit their website.
7. Le Pont De La Tour, Tower Bridge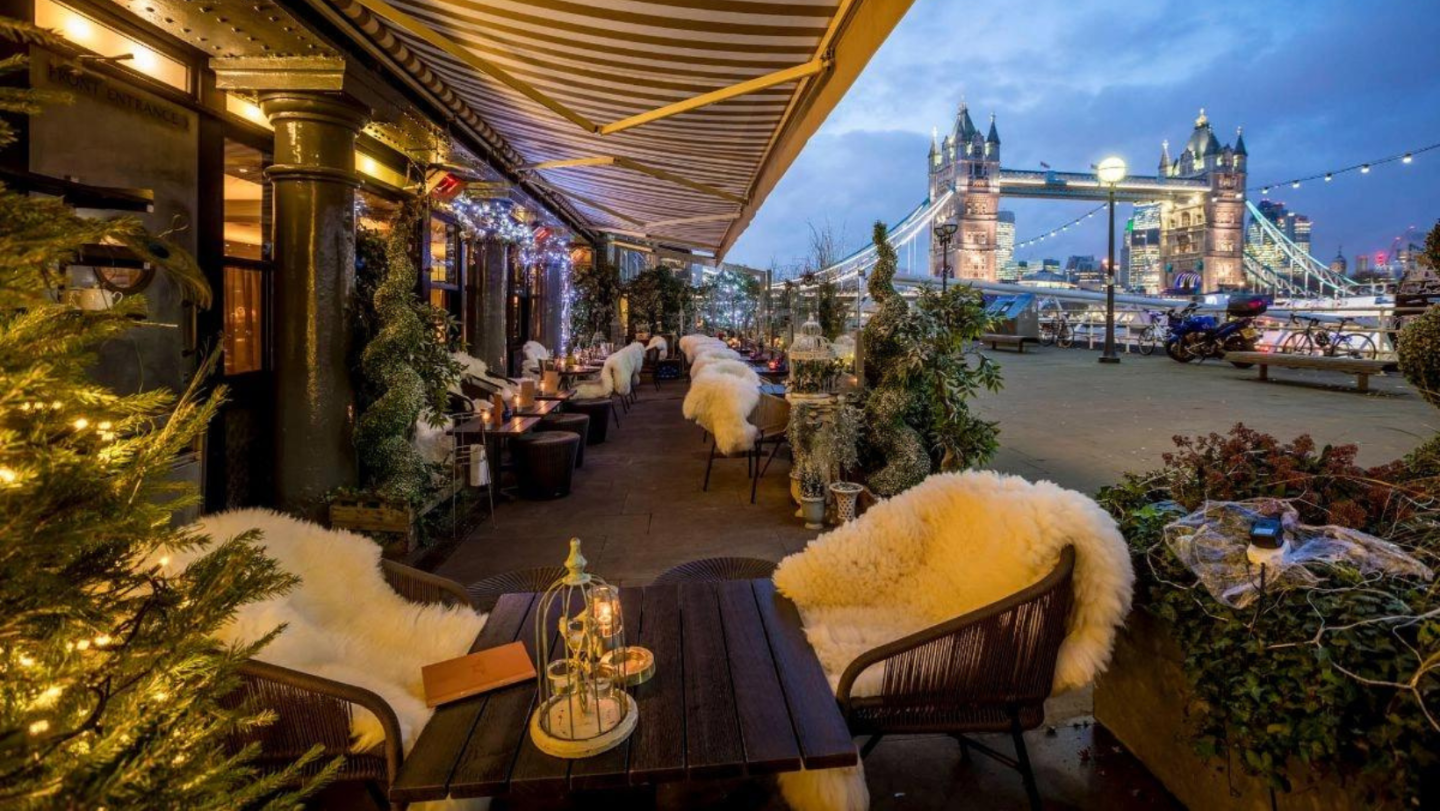 Are you looking for somewhere to take the stresses out of cooking Christmas Day lunch and be waited on somewhere magical? Look no further, Le Pont de la Tour has the answers you are looking for. With spectacular views of the Thames on the only day of the year that it feels like the city has gone to sleep enjoy a 5-course menu that includes roast turkey with all the trimmings, mirable cured salmon, Christmas pudding and not forgetting minced pies, truffles, and coffee.
Click here to visit their website.
8. Lodge D'Argent, City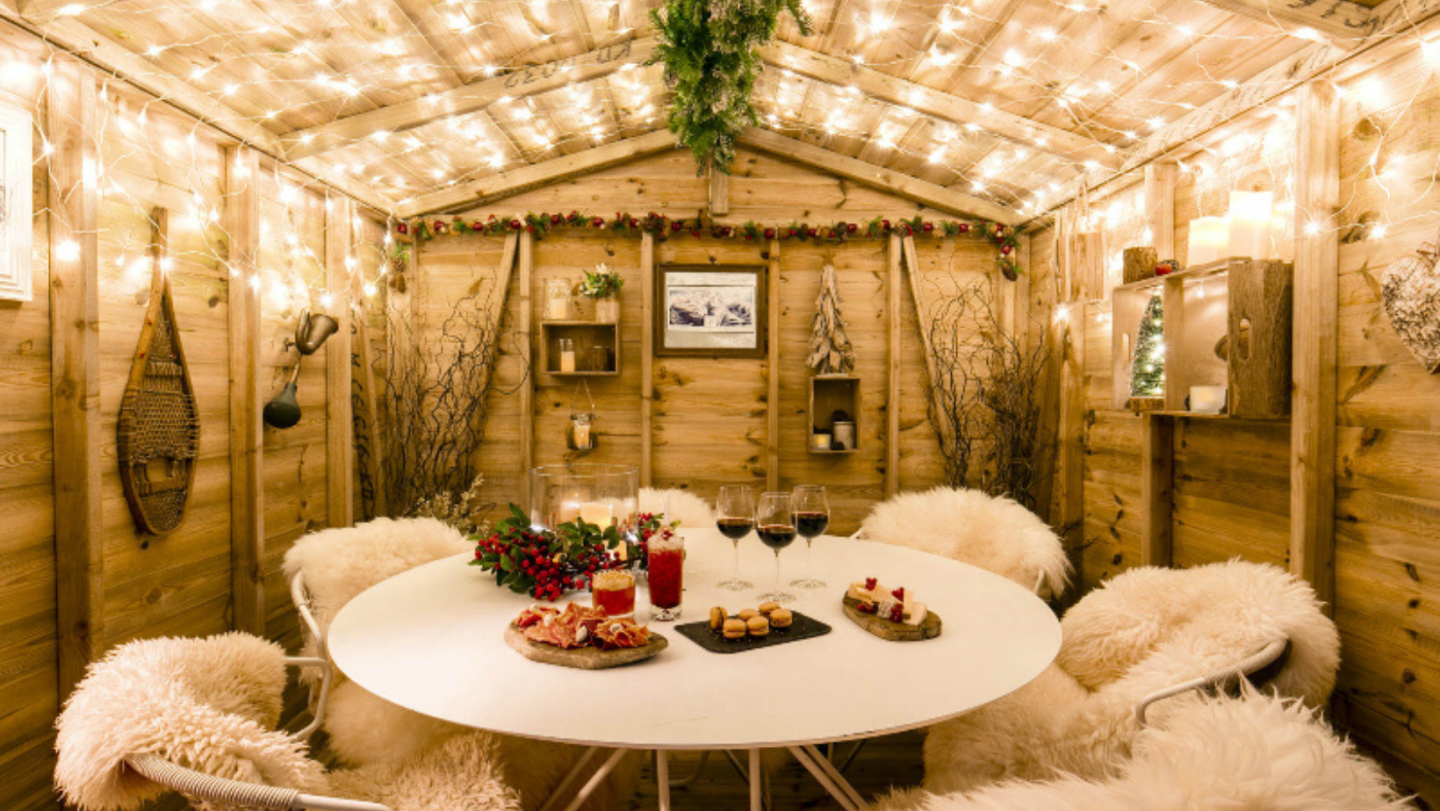 You may know it as Coq d'Argent but for the festive season, the classy venue has once again opened the doors to their very own après ski themed bar and winter terrace. On offer from the comfort of one of their winter chalets are winter warming cocktails available on the seasonal bar menu as well as indulgent holiday favourites such as tartiflette, venison burgers and chestnut macaroons.
Click here to visit their website.
9. The Winter Garden at The Corinthia, Embankment
A beautifully designed outdoor oasis in the heart of the city offering a sophisticated dining experience during this festive season. The garden has been transformed into a wonderous winter terrace, filled with sparkling lights, cosy fireplaces and the softest of sheep's wool and alpaca blankets. The Winter Garden even have their own cigar sommelier for the swankiest of London's Exec's, he can be found within the walk in-humidor filled with the best Cuban cigars on offer.
Click here to visit their website.
10. Lilly's Cafe, Covent Garden
Is there anywhere that you feel more festive than Covent Garden? The gigantic tree, the twinkling lights surrounding the plaza and the trinkets you can find within the market make it feel truly magical every year, new kid on the block Lilly's Café has come along and added to that Christmas magic. A forward-thinking café, not afraid of breaking the standard dining rules whilst seamlessly blending wellness and fun are offering a warming festive menu that includes comforting chestnut soup, slow-roasted chicken breast (turkey is always too dry) orecchiette pasta and seasonal flatbreads.