EA to Executive Chair + CFO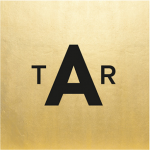 Website The Assistant Room
Well known restaurant brand looking for an EA | Up to £45k pa
Location: Soho, London
Salary: Up to £45k + benefits
Reporting to: You will report directly to the Exec Chair
We are looking for an Executive Assistant to work with the leadership team at one of the countries best loved restaurant brands. You will be the person to ensure that all interactions with the Senior Leadership Team are positive experiences and actively help to create a great working environment where people flourish. This truly is an incredible opportunity!
Getting into the detail
Taking ownership of administrative and organisational activities for the leadership team
Managing the diaries of the Exec Chair and CFO, ensuring adequate preparation time is considered
Organising travel, and offsite meetings and events
Forward planning of the annual meeting cycle
Monitoring the inbox of the CEO making sure nothing falls through the gap
Timely processing of expenses and invoices
Conducting research for the team
Pulling together board packs and exec papers, making sure they are high quality and on time
Attending Exec meetings to take minutes, and have a view
Keeping the team updated and on track, as well as being their eyes and ears
Office management, including maintenance and supplier liaison
Maintaining online records, filing, knowledge library, etc
Personal errands as and when required
Adhoc assistance to other Exec members if required
The Person
You are a smart, tech-savvy, self-starter with loads of initiative, who loves working independently, but also loves being the glue that holds a team together. You are highly organised and have great attention to detail, so you're a natural when it comes to managing diaries, coordinating finances, and keeping the team on track.
You have an engaging interpersonal style, a high level of emotional intelligence, and discretion and confidentiality is a must. You're comfortable liaising with Board members, and external business advisors (lawyers, accountants, etc.). Equally, you're able to assist with a wide variety of activities (professional and personal) and willing to roll your sleeves up and get stuck into anything and everything.
You have outstanding administrative skills and a commercial mind. You're good with finance, reports, and creating materials and slides. You're also a quick learner, especially when it comes to new technology and IT programmes.
An academic background in business and or psychology would be advantageous though not essential. We'd like you to be a graduate or have proven skills at that level. We'd also like you to be great with Excel, Word, PowerPoint, Adobe and be a technical wiz when it comes to presentations. And a super-fast learner.
Development
The Executive Assistant will be exposed to the senior team in the business, Marketing, Operations and the People team. The Chair is committed to development opportunities that fit alongside doing the job responsibilities of the EA role.
Working Hours
08.30 -18.30, Monday to Friday. There are also times when you will be required to stay overnight in the event of offsite events or site visits around the country.