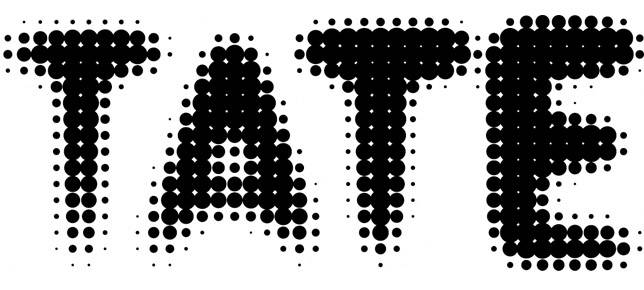 Tate, a family of four galleries: Tate Britain, Tate Modern, Tate Liverpool and Tate St Ives and also with an online presence – Tate Online. The Tate galleries are known worldwide and have a very important place in many peoples hearts, especially those who call London home! The company is responsible for the national Collections of British art and of international art from the 1900's and has been part of my life growing up as an art enthusiast, spending summer afternoons wandering art galleries is my idea of the perfect idea.
Part three of the PA Diaries is with Andria, the wonderful PA to the Head of Corporate Development and Events & Assistant to the Corporate Sponsorship Team. A very busy lady with a lot going on however I was lucky enough that she was able to take five minutes out of her day to join us all here at The Assistant Room.
J: Hi Andria! It's so lovely to be able to have a chat with you, I'm thrilled to have you here at The Assistant Room! How is your week going so far?
A: Hi Jess it's lovely to be here. It's pretty manic this week with one manager returning from Maternity leave and my Head of department back to back.
J: It sounds as though you have a pretty intense role supporting many people within a highly established business and a globally recognised name. How would you describe your average day?
A: I would describe my average day as varying, no two days are ever the same. Usually it's spent trying to reshuffle meetings and find time…I'm always running out of time in the diary!
J: We all know that being a PA is not always an easy job to do. What do you find is the most enjoyable part of the role and which is a reason for others to consider being a PA as a serious career option?
A: I enjoy being the go to person for whoever I am supporting, knowing that your organisational skills ensures their day runs smoothly is what gives me satisfaction.
J: You initially began your career as a PA at Healthcare giant HCL in 2011 however took a brief break to pursue other career possibilities within the company. What attracted you to returning to the PA industry for a position at TATE in 2012?
A: I had studied for an Executive PA Diploma when I was with HCL, but I hadn't completed the diploma and I was only temping. I took the break for job security and when I found the PA role advertised at Tate I saw it as my chance to really put my Diploma to use.
J: What piece of advice would you give sometime trying to break into the PA profession which is undeniably one of the most competitive professions out there?
A: I would tell them that it isn't as glamorous as it sounds however it is rewarding knowing that you are needed and an integral part of someone running their day to day life.
J: If you were to narrow down your top three achievements as a PA what would they be?
A: 1. Adapting to change as the Head of Department went on Maternity leave and I had to manage the managers that reported in to
2. Learning that I work in an industry which carries both celebrities and Sirs and they're all just humans, I've trained myself not to get star struck well not visibly anyway!
3. Believe it or not achieving a kitchen refurbishment for the department it's taken me 3 years!
J: And before we skip to the quick fire round, in your opinion, what would you say is the difference between a good PA and a great PA?
A: A good PA gets told what to do a great PA does without being asked
QUICK FIRE
J: You have an important meeting/event sprung on you last minute and have to rush out for an emergency wardrobe change, where do you go?
A: There is nothing around Pimlico so I'd probably have to pop on the tube to Oxford Circus, if I know we have external clients I dress up just in case.
J: What are your top 5 handbag essentials to always be carrying?
A: Earphones, work blackberry, Blistex intensive moisturiser, Hand Cream and my Tate Pass/fob
J: You have a last minute private dining event to organise, where is your first point of call?
A: The Rex Whistler at Tate Britain or Tate Modern Restaurant on Level 6.
J: If you were to suggest one app that all PAs should have what would it be?
A: Whatsapp, if I can't get hold of my manager on her blackberry I Whatsapp her personal number!
J: You've had a long and difficult day at work, where is the first place that you go?
A: The Riverside, it's a bar on St George's Wharf that overlooks the Thames River.
J: Who is your role model in the industry?
A: I wouldn't say that I have a particular role model but I am really inspired by Private PA's as that's a career path I would like to go down in the future.
Like the sound of Andria's handbag essentials? Shop them here…
Lot's of love,
Jess x