PA Diaries: Daisy Cochrane, PA to CEO at Oktra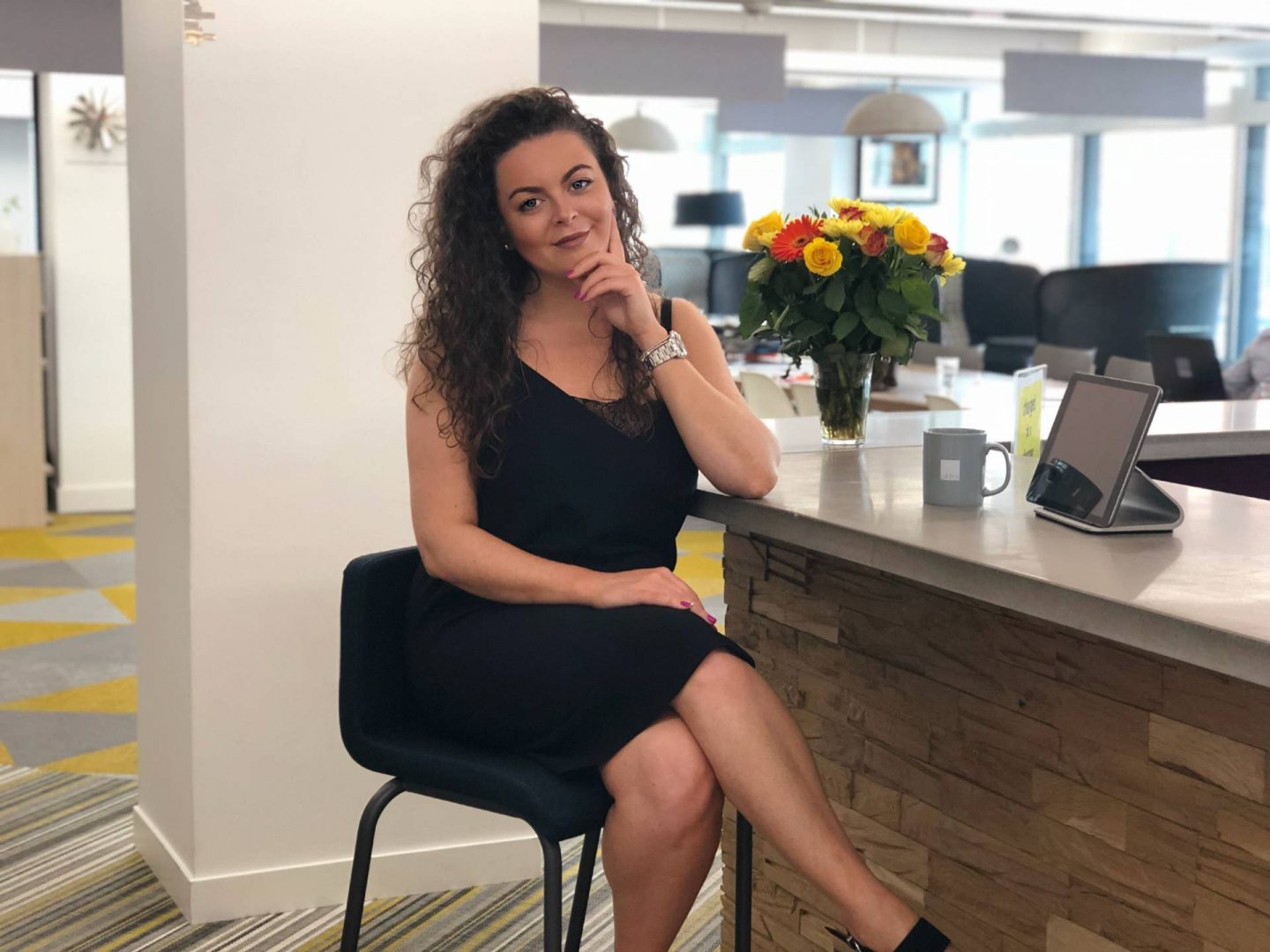 When you ask most people what being a PA means, you would be hard pushed to find someone who answers that question in the same way Daisy Cochrane does.
As the PA to the CEO and Senior Leadership team at Oktra, Daisy is everything that I aspired to be when I was a newbie Assistant 11 years ago – driven, detailed, ambitious and motivated to not just break but smash through the glass ceiling of what others perceive of our role as support staff.
–
TAR: …So, talk us through your journey from your first position as a PA to your current position. You have an amazing CV and somehow have managed to fit travelling in for a year and completed a psychology degree while working at St Matthew Academy as a PA/HR Assistant and then ATPB as Business Assistant. Give us the Daisy story…
Daisy: When I left school, I decided not to go to college or university as I was determined to get a job and gain experience. Throughout my education I attended Italia Conti so the only decision I had to make at that age was if I wanted to pursue my acting career or go straight to work.
*Italia Conti is a prestigious performing arts school and we enthusiastically talk about Daisy being in Harry Potter and the Chamber of Secrets. The competitiveness of the acting school environment was something Daisy decided was not for her so she started in her first role soon after school.*
My first job was in a small company working on basic admin tasks, answering the phones etc. I then went onto CSTIM, a financial management consultancy, where I had my first experience of working in a large office. Moving on from CSTIM I spent some time temping across London in a variety of roles before becoming the Personal Assistant to the TV Director and Animation Team at SkillSet.
When I was 19 I decided to go travelling which was amazing. I have always been a very keen traveller and love experiencing different cultures. When I returned back to the UK, I started working at St Matthew Academy, initially on reception but then working my way up through the ranks and becoming a hub of knowledge for the team. During my time at St Matthew I made the decision to start studying again and to begin with wanted to pursue teaching. I did my research and found a university course that I was passionate about and eventually achieved my degree in Psychology.
*With support from St Matthew Academy, Daisy was able to split her time between university and her day job with two days per week spent studying and the other three at the Academy.*
It was a very full on time in my life and at the age of 23 was challenging to say the least. After my degree again, I was at a crossroads as to what to do. Did I really want to pursue further education and go onto my post grad to become a teacher was the question I kept asking myself. I eventually made the decision to not become a teacher.
I then joined ATPB as the first admin support that the Founder of the company had ever had. I was responsible for creating and implementing all of the admin functions and structure throughout the business including everything from organising payroll, recruitment, looking after the building insurance, public liability insurance. I did everything. It was an amazing role and gave me a lot of confidence while learning how to wear many different hats.
I am now at Oktra, the leading office design and build company whose HQ is in London where I am the PA to the CEO and Senior Leadership Team. Oktra is a great place. Creative, energetic, encouraging, the business has been grown organically and so we have a really great culture. It's a great place where you are really able to grasp your own responsibilities without the fear of being micromanaged which I sometimes felt in my previous roles. Where I currently am in my life and with my career I am very happy.
TAR: Any jobs going? *we laugh* But no seriously, Oktra sounds like a complete breath of fresh air. Navigating your way through business with a strong culture is so important from a short term and also long term perspective. The team all sound so invested in what the business represents.
Daisy: In a lot of ways, our office culture has evolved with thanks to our Chairman Geoff but we wouldn't have that amazing environment if it wasn't for the people at Oktra either. It's this culture that keeps the business alive and motivates people to come to work. We are all treated very well and are rewarded for the effort that we put into the business and we make the time to socialise outside of the office too which is important.
If you're not happy at work, that filters down into your personal life. To be part of such an amazing team makes a big difference and I feel very lucky to be part of Oktra.
TAR: That last sentence perfectly complements the mentality that I really champion – that being a PA is a lifestyle choice. To be able to achieve greatness as an Assistant you have to be truly invested in the business and team you work for and the people you support. If you're not, you should probably look at a new position within a company that you can relate to.
Daisy: I completely agree. I am fully aware of the strategic objectives of the business and the people I work for. If you are in tune with what is going on and understand the purpose of what you are doing on a daily basis, you enjoy it more. To be invested in a business you have to have passion for its purpose. That makes a great PA!
TAR: Going back to your time at St Matthew Academy, they were very supportive of your decision to further your own education. Not every employer is so supportive of Assistants taking time out of their daily routine to develop their own skills.
Daisy: As I was working in an educational environment they were very understanding of me wanting to pursue my own further education. I was there for 5 years so they understood that I was loyal to the team and as long as I was able to keep on top of my day to day job, they really encouraged and supported me in my degree.
TAR: And then once you had completed your degree and moved on to ATPB, you mentioned that your boss was new to having admin support which I think a lot of Assistants will have experienced before or will experience at some point in their career. What advice would you give to Assistants when working with someone in that position?
Daisy: It very much depends on the personality of the person you work for. I had a very direct approach which helped a lot. My boss let me take control of certain aspects of the business as he knew I wasn't a junior. I did find myself battling with him occasionally as he was used to doing things in a certain way which I knew could be made more efficient. It can be challenging working with someone who hasn't had any support before but it's about changing behavioural habits. You have to be confident, take control and stand your ground. You also need to use your powers of persuasion and emotional intelligence when implementing new ways of working which has to be backed up by patience from your side and a constant stream of good communication between you both.
TAR: You currently balance looking after the CEO at Oktra with the Leadership Team of the business. What advice would you give to newbie PAs who are required to support multiple Execs and how do you manage this yourself?
Daisy: Firstly, you need to understand that each individual has specific needs. It will take time to get to know each person that you are supporting but also understanding what level of support they require. The people I currently support are all very different with some needing me more than others. Build a relationship with each individual you look after and schedule regular 1:1 meetings with them. You also need to have strong interpersonal skills, to be able to switch between different people and their priorities as well as their personalities.
My first few months at Oktra were spent understanding the people I supported and how each person needed my attention and how to prioritise that attention. The CEO is priority but everyone else in the leadership team also needs support. It was learning that balance and then once I discovered what people needs were, I was able to communicate much more effectively when prioritising my workload.
Make sure you also keep a to-do list too! I keep mine colour coded to keep my priorities in line with my own expectations and that of the team. It's a quick and simple way of keeping on top of things and will allow you to communicate your own workload and timelines much more effectively when you are asked to do something extra. This also adds to the fact that as an Assistant you need to be skillful in your approach to working with people and managing your own time.
TAR: In your experience as an EA, what would you say are the biggest pros and cons about the role of being an Assistant?
Daisy: There is still a stigma of being 'just a PA' that many people who have no interaction with people in our position have. It is quite a singular role and you can sometimes feel that you are without a team. We hold information which has to be kept confidential and even though we are a wealth of knowledge and support senior level Execs, it can feel lonely. I also feel that it can sometimes be difficult to understand where your career will take you which largely depends on the support you have from your employer when it comes to your own growth and development.
The biggest pros of being a PA is that you are able to understand your company in all aspects. You are part of the bigger picture, you understand strategic objectives, you can preempt the future, you have a great relationship with the leaders of the business and you become very well regarded. You become one of the most trusted people in the business and you are a champion for the leadership team.
*we talk more about how many people underestimate the incredible opportunity that being a PA represents and what it means for their position to be so closely aligned with the Directors of the company you work for*
Even though being an Assistant can be, as I said, quite lonely and singular, you also have the power to change that. At Oktra, I have created a 'PA Pod' and the Assistants within the business are now united which already has been very effective when it comes to sharing knowledge between us and supporting each other. It's empowering to be able to champion each other in who we are as Assistants.
TAR: The world is moving forward and evolving on a daily basis with new technology popping up to assist us in ways that we didn't ever think possible. What are your 'can't live without' pieces of tech that are invaluable to you as a PA?
Daisy: Without a doubt my phone and even though I am not that tech savvy, I would be lost without it. Having my emails, the CEO's emails and his diary available at the touch of the button means that I can get ahead of what's going on in the office before I arrive. Every morning, I will spend my commute going through my CEOs inbox and diary to triple check that everything is as it should be. If a 9am meeting has come in over night for my CEO, I know to turn up with a coffee and croissant for him as he won't have had time to sort that himself. I know that not every Assistant is lucky enough to have similar access and understanding how valuable that access is, is something that Execs need to be able to understand.
TAR: So how do you think as professionals within a position of support we can continue to challenge the perception of who we are, what we do and how we contribute to the businesses we work in?
Daisy: Personally, you have to be more responsive than reactive. You have to be motivated and don't become stagnant. Always be current and get involved, speak up and give suggestions to your team if the opportunity arises.
At Oktra, I have made myself my own person within the business, not just the PA to the CEO. I have got involved in as much as possible and have become the ambassador for the wellness initiative in the business Fitwell and also our internal initiative Konnect which covers elements such as volunteering, peer to peer support, talks, lunch and learns, socials and fitness. I have carved out my own identity.
Lastly, my other tip is to keep yourself relevant and champion yourself as an amazing asset to not only your boss but to the business as well.
Want to be featured in our PA Diaries series? Email our Head Girlboss Jess on Jess@theassistantroom.com