Thursday 21st March | Thursday 11th July | Thursday 14th November
March Location: Carousel London,  71 Blandford Street, Marylebone, W1U 8AB
Closest tube station: Baker Street
Join us for three evening events in 2019 – 'The PA Diaries Live' which combine L&D sessions lead by high profile individuals and expert mentors in the PA industry, panel discussions with multi award winning EAs from companies such as Facebook, Spotify and ghd and exposure to motivational speakers to really ramp up your confidence at work and in your personal life.
BUY YOUR ONLINE TICKET
 And watch every speaker and session ONLINE one week after the event at ANY date and time that suits you! 
BUY A TICKET TO ATTEND IN PERSON
And get to meet and mingle with impressive Assistants in an engaging and buzzy atmosphere.
Have the opportunity to be involved with the Q&A after each session directly with the speakers/panellists.
Meet our speakers first hand to either pick their brains more on their session or simply just connect for future instance.
Take home your own Assistant Room gift bags full of products from some really great brands.
Enjoy lots of bubbles and food! 
More info on our speakers and full schedules can be viewed below and you can request The Assistant Room mock business case template here to submit to your team/boss so that they can support your professional development.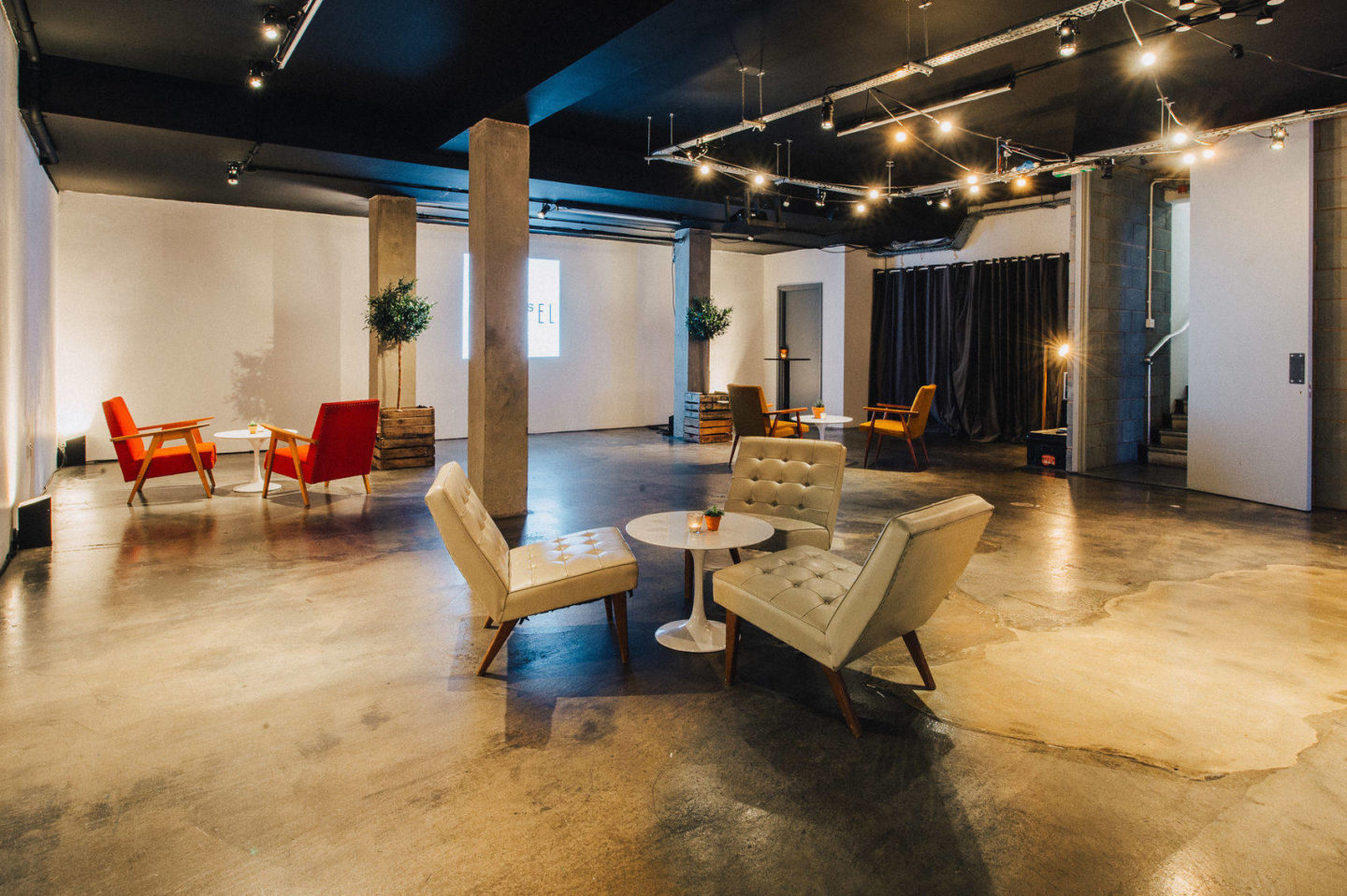 Lindsay Taylor, Director at Your Excellency, Lucy Brazier CEO of Executive Secretary Magazine, Abigail Jones, EA to CEO at ghd & Miss Jones PA of the Year 2018, Stuart Martin, EA to VP at Spotify, SecsintheCity PA of the Year 2014 & Miss Jones EA of the Year 2018, Julia Tolkaciova, EA to President AMC Europe and Managing Director of Odeon Cinemas Group and SecsintheCity PA of the Year 2018.
5.30pm: Guest arrival, food, drinks and networking.
6.15pm: Communicate with IMPACT with Lindsay Taylor.
At this fun and beneficial session you will learn how to put forward your suggestions to your teams and boss and make sure that your ideas are taken into consideration – 
1) the 3 key elements of communication
2) the Power of Three and 
3) applying the IMPACT model to your communication
7pm: 'DEFINE YOURSELF: Who do you REALLY want to be?' with multi award winning Executive Assistant panel. 
7.50pm: Special guest speaker address with Lucy Brazier.
July: Our Speakers
Saima Thompson, multi award winning retauranteur, Founder of Curry and Cancer, Big Issue top 100 #changemaker and Daily Mail top 50 #femail, Abigail Barnes, executive coach and and Founder of Success by Design Training, Hannah Jepson, EA Global Marketing and Events at Facebook & London PA of the Year 2016, Janine Cowdery, EA to Head of Digital at HSBC & Will Graham, EA to portrait artist Jonathan Yeo. 
5.30pm: Guest arrival, drinks and networking
6.15pm: Special guest speaker address by Saima Thompson
7pm: The Assistants Guide to Taking Control and Standing Your Ground with award winning Executive Assistant panel.
7.50pm: How to Become the Master of Your Time and Avoid Burnout with Abigail Barnes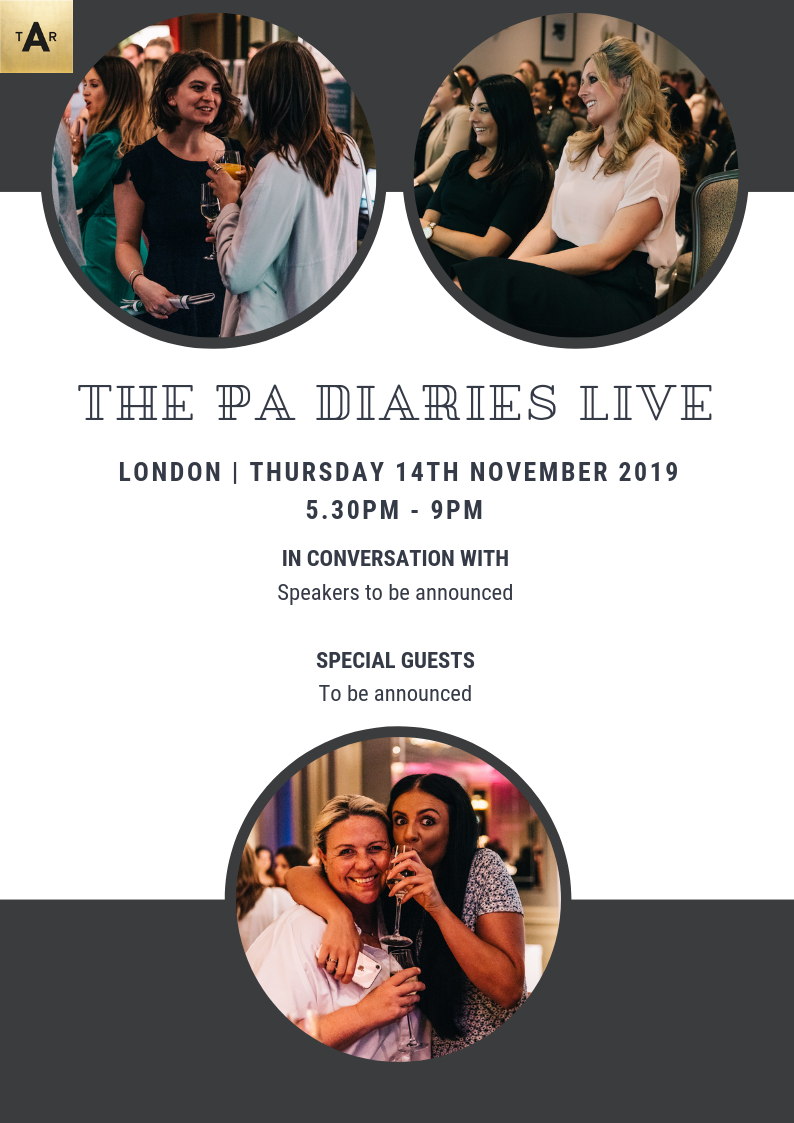 November: Our Speakers TBC

Annual Ticket
Get access to all events at a discounted rate with an annual ticket. 
Save 10% (£17.50) with an annual general admission ticket in comparison to purchasing individual tickets and save £5 when purchasing an annual virtual ticket to access all content online and view at your leisure.